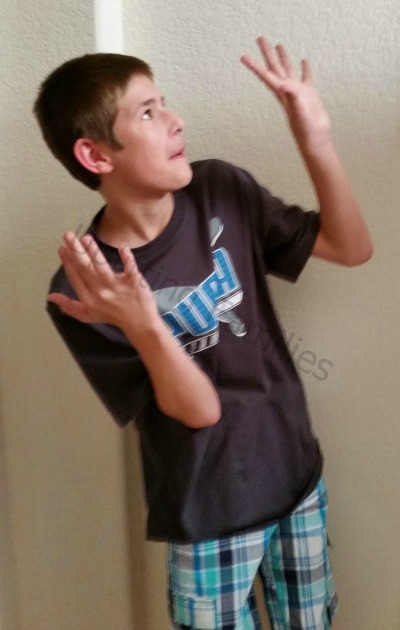 I can't believe how quickly that this summer has flown by. My teenagers go back to school in three weeks and I haven't gotten all of my back to school shopping done yet. Last week I was searching for my older son because he has outgrown most of his clothes over the summer and I wanted to get him  some new clothes for school. After browsing countless websites looking for a good deal, I finally found an online children's discount store called Cookies Kids. They have a wide variety of children's clothing for baby, infants, girls, boys, shoes, and school uniforms.
Disclosure: I received free clothing from Cookies Kids in order to facilitate this post. This doesn't change the way that I feel about their products. All opinions are 100% my own.
When I found some clothes that I liked, I called my son over to the computer and the first thing that I looked at was boys jeans. I am always worried about finding jeans that fit him properly because he is slender. We found some slim jeans in his size and I couldn't believe that they were only $9.99. When we received them a few days ago, they were exactly what we ordered and they look nice on him.
Then we headed over to the boys shorts were we found a large variety of shorts in his size. He picked out two pairs of cargo shorts and one pair of athletic shorts. After he finished picking out his shorts, we made our way to look at the t-shirts that they had in his size. He found three new shirts.
Cookies Kids has an amazing selection of children's clothing at discount prices. I love that they have a guide to help you determine what size of clothing that you need to order based on your child's height and weight. We used this to determine what size of pants that we needed to order for my son. It was pretty accurate because the pants that I ordered my son fit him even though they were a little bit loose in the waist ( a belt will be sufficient and give him room to grow). We were quickly able to determine what they had in stock because I was able to narrow my search based on size, color, brand, and price.