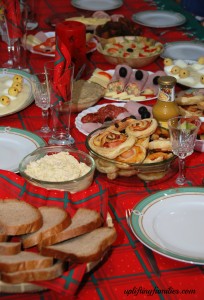 I love the holidays.  The holidays bring family closer together where we can spend time with each other.  It seems as if most families are way to busy to take the time out to spend time with each other unless there is a reason, ie holidays, birthdays, or family events that gets us together a few times a year.  When I married my husband, I married into a large family who enjoys spending time together.  With a larger family, I haven't had to slave in the kitchen fixing large meals at Thanksgiving or Christmas.  I never knew what to bring, since everyone had the main dishes already covered and prepared their traditional holiday favorites.  So I began  making cookies each year, and I wasn't planning to bake any this year since there were several family members on diets.  However, I was personally asked if I was going to bring cookies this year, so I spent today preparing the cookie dough.  I love for mine to sit in the refrigerator overnight and chill before I bake them.
Ingredients That You Need to Make Chocolate Chip Cookies That Taste Similar to the Ones You Buy at the Mall
1 cup of butter, softened (2 full sticks)
1/2 cup of white granulated sugar
1 1/2 cup of brown sugar(packed)
2 Large eggs
2 Tsp. of vanilla extract
2 3/4 cup of enriched flour (use knife to make it level)
dash of salt (as desired, I don't add salt to my cookies)
1 tsp baking soda
1 1/2 tsp baking powder
2 1/4 cup of semi-sweet chocolate chips (add more if desired)
Directions
1.  Cream together sugar, brown sugar, and butter until it is well blended and it should look fluffy. I use a big spoon, but you can use an electric mixer.
2.  Add eggs and vanilla blend them into the butter/sugar mixture.  Blend them together for roughly 2-3 minutes.
3.  Add baking soda, baking powder, and flour until the cookie dough is fully blended together.
4.  Add chocolate chips and blend it into the cookie dough.  (I don't measure it and add enough chocolate chips so that there isn't much cookie dough by itself.)
5.  Refrigerate cookie dough overnight if possible, but if you are pressed for time chill it for an hour or two.
6.  Preheat your oven to 360 degrees.
7.  Spoon cookie dough onto cookie sheet, roughly 2 tablespoons.
8.  For softer cookies, bake for 10 to 12 minutes or until golden brown. (as desired)
9.  Allow to cool for a few minutes.
10.  Enjoy, I promise that you can't eat just one cookie.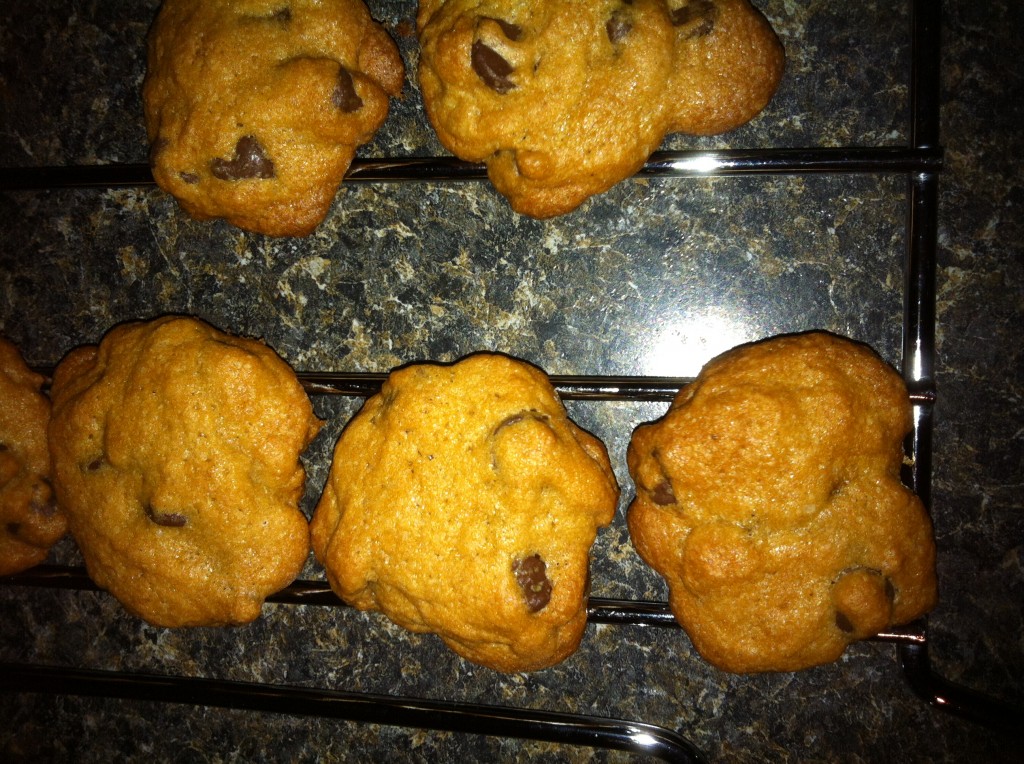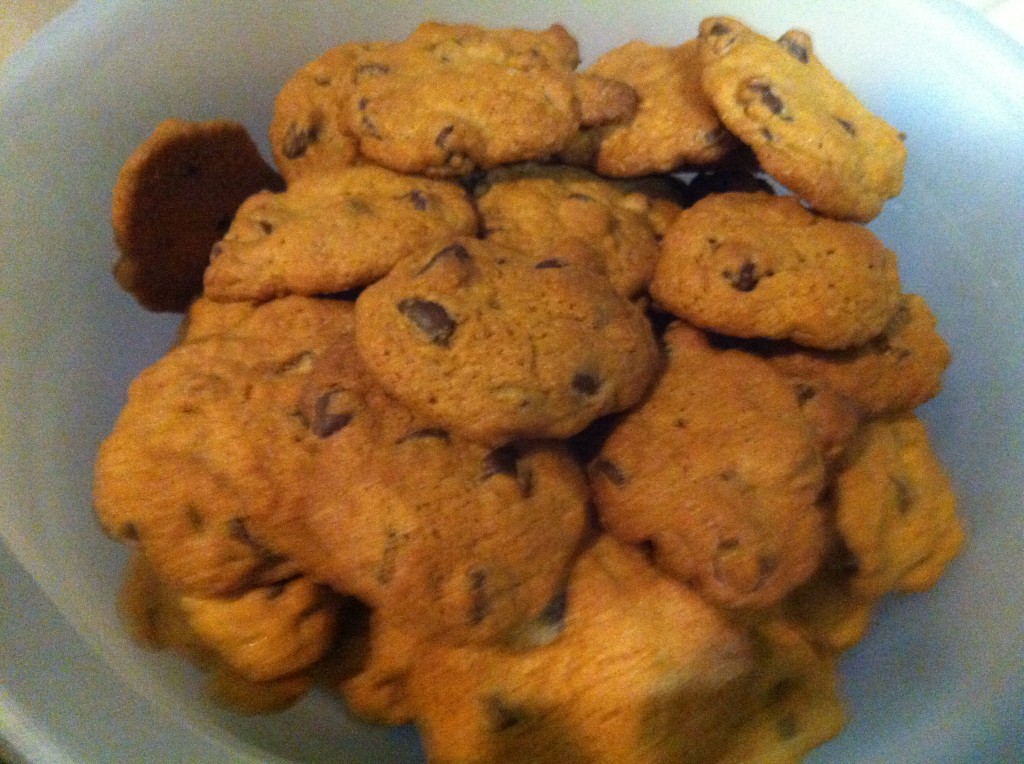 To get weekly updates to Uplifting Families, please subscribe to my newsletter or join in the conversation with me on Twitter, Facebook, Pinterest, and G+.
Do you enjoy chocolate chip cookies?