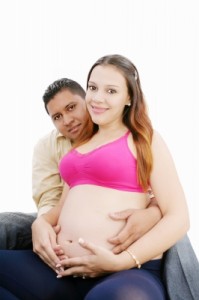 I remember when I was shopping for maternity clothes when I was pregnant with my each of my kids, most of the shirts that I found to wear were plain or they had some of pattern on them.  Today there are a wide variety of cute maternity shirts available for expecting mom's to choose from, especially maternity shirts with silly says or designs on them.  I was browsing the internet and wanted to share a few of the cute maternity shirts that I found online with you.  I wish I was able to purchase these when I was last pregnant.
 Note: I do make a commission and randomly selected these t-shirts to help you find cute ways to reveal your pregnancy to family and friends.  If you don't see your size below, click on the product for a full selection of sizes and colors depending on the product that you choose.
Cute Maternity Shirts with Funny
Sayings for Expectant Mothers
Cute Shirts for Dad to Wear While Mommy is Expecting
I also found these great t-shirts for dad to wear that have funny sayings on them about the expectant mother's pregnancy.  These funny t-shirts would be a great way to reveal to family and friends that you are expecting.  I hope that you enjoy these funny shirts for the dad to be in your life.
To get weekly updates to Uplifting Families, please subscribe to my newsletter or join in the conversation with me on Twitter, Facebook, Pinterest, and G+.
What is your favorite shirt?
Comments
comments