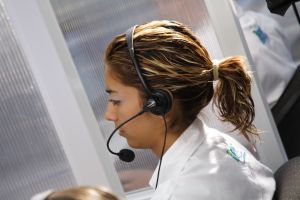 In June of 2011, I began using a breast pump on a regular basis to start building a stash of breast milk for my baby so that he would have plenty of milk once I returned back to work. When I returned to work, I knew exactly where I would have to use my breast pump but I never did put much thought into how I planned on cleaning my breast pump parts after I finished a pumping session. Luckily at my job, we had a break room that had a clean sink. Thankfully, I didn't have to worry about having to rinse off my things in the bathroom.
Disclosure:  This post is for informational purposes only.  The opinions reflected in this post are my own and is based up my own experience.
If you aren't so lucky there are other ways to clean your breast pump parts without having to go to the restroom just to rinse them off.  What are some alternative ways to clean your breast pump while at work or on the go:
Breast Pump Wipes:
Breast pump wipes are perfect for cleaning in your breast pump when you don't have access to soap and water.  One wipe is sufficient for cleaning your breast shield, valves, and membranes.  You can also use them to clean bottles.  Just simply throw the wipe in the trash once you are done.
Microwave Steam Bags:
Microwave steam bags are perfect for cleaning and sterilizing your breast pump parts and accessories.  All you need is a little bit of water and a microwave.  Place your breast pump parts and accessories in the steam bag, fill with the appropriate amount of water, and put it in the microwave for three minutes, depending on the brand of steam bags that you purchase.  Most steam bags can be re-used several times before you need to replace them.
Last Resort
I don't recommend doing this for sanitary reasons but I figured I would suggest it for mom's who are pressed for money.  Carry a bowl and a small travel size bottle filled with dish soap.  Place your breast pump parts in the bowl and fill with soapy water.  More than likely when using this method you are forced to clean your breast pump parts in a public or semi-private bathroom.
To get weekly updates to Uplifting Families, please subscribe to my newsletter or join in the conversation with me on Twitter, Facebook, Pinterest, and G+.
How do you clean your breast pump parts while at work or on the go?