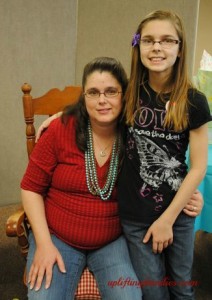 A baby shower was a tradition that was started to celebrate the arrival of a new baby for expectant mothers.  However, the tradition begin in the very early days and was very different compared to today's baby showers.  In fact, there is a lot of controversy surrounding today's baby showers and the etiquette.     The purpose of a baby shower is to celebrate the arrival of the new baby and to shower the mother with attention and gifts.  In fact, if you have a baby shower beyond your first born child you may or may not experience some negativity surrounding the baby shower.  Early traditions intended a baby shower to be for the first born child only; however, traditions are slowly changing and more people feel that each baby should be a reason enough to celebrate the baby's arrival.
Disclosure:  The opinions reflected in this post are my own and may differ from your own opinions.
A Small History Lesson on the Origin of a Baby Shower
A baby shower is associated with pregnancy and childbirth and originated during ancient times.  It has evolved into different traditions depending on the region or area that you live in.  Baby showers were only attended by women, usually, the women were family members and close friends to the expectant mother.  Motherhood was considered a rite of passage similar to a wedding and this was a special time that was celebrated.  A baby shower gave new mother's a chance to try out new tools (baby gear) on their newborn baby and allow the new mother to try out her new role as a mother.  Once the expectant mother's baby is born, she will now have a new identity in her community.
During the 21st century, the role of the baby shower has dramatically changed and it is more of a party for the expectant mother.  Invitations are mailed to participants and many hosts entertain the guests with games and refreshments.  The ultimate tradition still remains and guests are invited to come to a baby shower to welcome the new baby and to shower mom with gifts.  Traditionally, baby showers were thrown for the first born child in the family; however, times are changing and many people feel that each baby should be celebrated.
Comments
comments