Parents if you have a teenager in high school, you will quickly realize that it is very expensive for  your child to attend all of the school sponsored events throughout the year.  Most kids enjoy going to football games, homecoming dances, several other special occasion dances throughout the year, band or other club banquets, senior prom, and graduation.  As you can see these expenses can quickly add up, especially, if you factor in the following costs: the cost of the attire, accessories, flower bouquet, boutonniere, professional hair styles, jewelry, make up, shoes, tickets, and transportation costs to attend each event.
My daughter has a band banquet to attend in a few months and I typically like to start shopping early so that I have plenty of time to search for great deals and bargains.  I stumbled across DressFirst.com and found a great selection of dresses.  In fact, my daughter got excited when she saw me looking at dresses online.  She was excited that I let her pick out a few of her favorite styles.
Check out the cute dresses that my daughter picked out: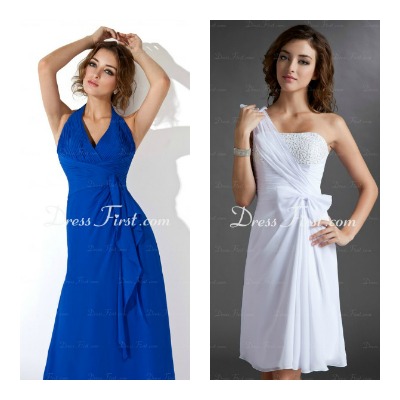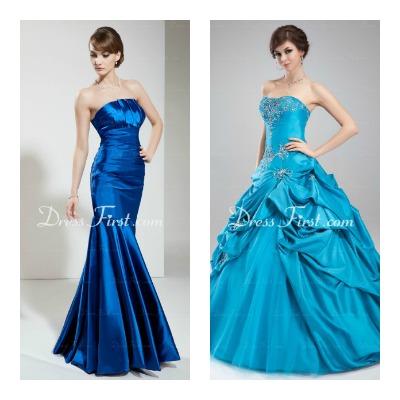 I think my daughter likes blue.  While she was browsing through the dresses, I would point out a dress that I thought was cute and she would immediately say "no way mom or I don't like that color".   At first she didn't realize that she could hand select the color of dress that she liked and once I showed her she thought it was cool that she could pick the color she liked best.   Most of the dresses come in a wide variety of colors to choose from so that your daughter can choose the color, style, and dress of her choice.