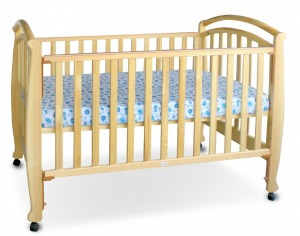 I remember the moment that I found out that I was expecting my youngest son. I didn't have any baby gear left from my older kids, in fact, I gave it all away years ago. The first thing we bought for my son was his crib and mattress set. Daniel, who is a famous author, wanted to share some excellent tips for selecting a crib. I had no clue that there were so many regulations and safety guidelines for cribs. After reading his post, I quickly learned that you should avoid buying a used crib for your baby and you should never sacrifice comfort for your baby's safety. Thank you for sharing such an important article Daniel.
For every parent, a new born baby is one of the most incredible gifts. Their cute little face can make you weeping with joy. As a parent, you'll surely want to provide every comfort to your little baby. The more time you spend with your baby, you will learn a lot about caring for your newborn. Your baby needs a healthy dose of love and affection; however, parents are required to know how to give their baby the comfort, nourishment, and attention that your baby needs.
When choosing products for your little one, it's obvious to get confused because there are a ton of products available to choose from and they all claim to be the best product for your baby. Along with the quality, parents need to take into consideration is your baby's safety.  Never compromise your baby's safety when choosing baby products . When considering buying nursery products for your baby, the first name that comes into mind is baby bed or cot. In fact, you can find a large variety of baby cots online at good prices.
Continue Reading
Comments
comments