Did you know that the first settlement offers given during the course of personal injury claims are often lowball offers? If you have become injured because you slipped and fell on the property of a negligent landowner, had a dog run up and bite you completely unprovoked, or got hurt in a car accident that was not your fault, your future is hanging in the balance. You probably already have medical bills that are growing with each passing day, and returning to work may also not be an immediate option if your injuries are very severe. Of course, personal injury victims have to consider how they are going to take care of their financial needs now and not just look to future potential settlement amounts.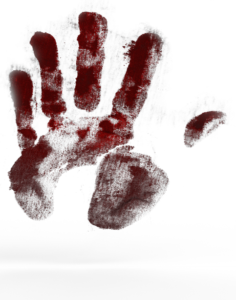 Even if it is tough to get through your recovery in the present, here are three vital reasons you shouldn't be quick to sign off on the first settlement offer received after a personal injury.
1. You Don't Have a Great Idea of What Your Future Expenses Will be Yet
Regardless of your injury you are going to need to keep seeing specialized doctors until you are on your feet and doing everything you were before the accident. As such, there are going to be even more medical bills, and it will continue to be difficult to pay for everyday expenses. The first settlement offer that the other party makes isn't likely to cover everything that you will eventually owe.
2. You Haven't Had Time to Think Everything Over
Everyone has made impulsive decisions before because of pressure, time or a lack of knowledge. While buying the wrong car will make you regretful about the purchase, taking a settlement offer that you haven't been able to properly think about can negatively change your life. Realize that almost all settlement offers are final, so you won't have the ability to ask for more compensation if you have made a mistake or didn't get enough money to pay all your medical expenses.
3. Your Attorney Hasn't Been Able to Make a Counter Offer
Injury victims who take what is offered to them without attorneys by their side don't get to make reasonable counter offers. Even if you negotiate for a higher amount on your own, it is likely that your counter offer will be rejected because you won't have any facts to support your case. Settlement offers for personal injuries are detailed and broken down into categories such as pain and suffering, loss of wages, and medical costs. Don't believe that you can ask for a higher amount of money and have your offer accepted based on your personal opinion rather than evidence.
Everything may be going fine with your recovery now, but what will you do if your doctors tell you that a full recovery may never be possible? In the event that you have agreed to accept the first settlement offer that is put on the table, there isn't much that you can do. For an injury victim who has just learned that their career has come to an end, settlement negotiations are imperative for living as comfortably as possible given the current circumstances.
Comments
comments