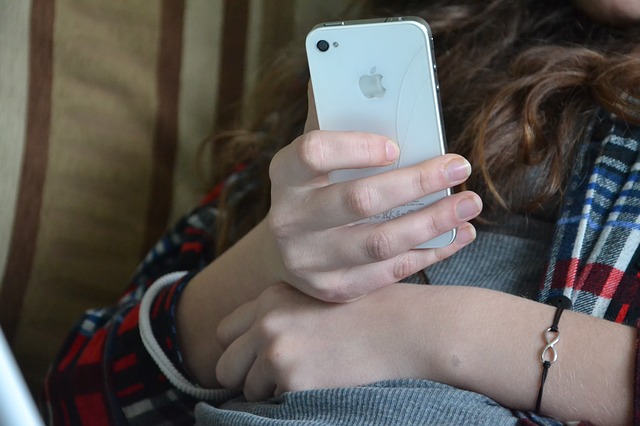 Does your child have a smart phone? The cost of cell phones are rising as technology continues to improve. If your child accidentally damages or lose their smart phone, they may end up without a phone until you can come up with the money to repair or replace their phone. Even if you have insurance on your child's phone, the deductibles can set you back anywhere from $100 or more depending on what phone your child has. Plus, you have to pay a monthly fee for the insurance.  There are some restrictions that apply to the coverage so you need to read the fine print before committing to purchase an insurance plan on your phone.
Disclosure: This post contains affiliate links. I receive a small commission if you purchase products or services by clicking on my link.
If you opted out and didn't purchase insurance for your child's phone and they damage or lose it, there a few ways that you can get a used phone at a fraction of the price of a new one. Purchasing a used smart phone comes with  a few risks (depending on where you buy it from) but buying a brand new phone isn't always an option. Before you buy a used phone, do your research to find out what type of phone that your child wants within your allotted budget to purchase so that you can determine an reasonable price to pay.
Ebay
You can search ebay and can find a variety of used cell phones including smart phones. Each model of phone can vary drastically on price depending on the condition of the phone. First of all you will have to find a cell phone for your carrier or it has to be unlocked (make sure that it doesn't void the phone's warranty first if you purchase a new or refurbished smartphone) so that it can be used on any network. Before bidding or committing to buy a phone you need to make sure that it works, has a clean ESN (electronic serial number), and that the user uploaded real photos of the device. Do scope out the seller's feedback score and look at their history. If this is the first time a user is selling a phone, you might want to skip them. Always pay using paypal so that you are protected in case something happens and the device doesn't work when you receive it. Even if the seller doesn't report damage, it is possible that the phone has been submerged in water or the battery might not hold a charge.
Facebook Groups
Facebook generally has several groups in your area that you can list items that you are seeking or selling. It is similar to an online yard sale.The Facebook group are usually monitored by several admins who are volunteers and depending on the group they have fairly strict guidelines in place. When posting you need to make sure that you are following the rules so that you don't get kicked out of the group. Generally, you can find people in your area who are selling their old phones. These offers do require a cash payment. If you find a phone that you wish to purchase, make sure that you meet the seller in a secure location. Never give them your home address. I highly suggest meeting them in a public place and listen to your instincts if something seems off you should leave the area. If the phone has a removable battery, you should always check to see if it has water damage and if the battery holds a charge. Make sure that you take a cable and headphones with you to make sure that the phone is functioning. Also, look up the service code test for the particular device that you are planning on purchasing. This will run a complete test on the phone to make sure everything is functioning properly.
Gazelle
Gazelle isn't only for selling your old cell phones and other electronic devices but you can now buy certified pre-owned phones. With Gazelle there are no contracts involved and they offer risk-free returns in case you aren't satisfied with your purchase. They offer a 30 point inspection on all of the phones that they sell and they only select the phones that pass this through inspection. A certified phone from Gazelle comes with a 30 day warranty and they will refund your money if you aren't completely satisfied. The phones are tested to make sure that they are in working condition before leaving the warehouse. The phones are restored to the original factory settings. You can find phones that have a few blemishes or are like new. All smart phones that have been certified as good don't have any major defects; however, they may have a few scratches or blemishes on the back or sides of the phone. Don't risk buying a used phone any where else.
Buying a replacement smart phone for your child doesn't have to cost you a fortune. It is estimated that over 37% of teenagers carry a smartphone and as a parent you might have to replace their device before their contract is up for renewal so that they can get a brand new device. New devices are very expensive and if your in a contract chances are you won't be able to get a new device unless you pay full price.
Photo Credit: Pixabay
Has your teenager broken or lost their smart phone? What did you do to replace their phone?
If you find this article helpful and useful, please share it with your family and friends. Sharing helps Uplifting Families grow. Thank you for visiting.