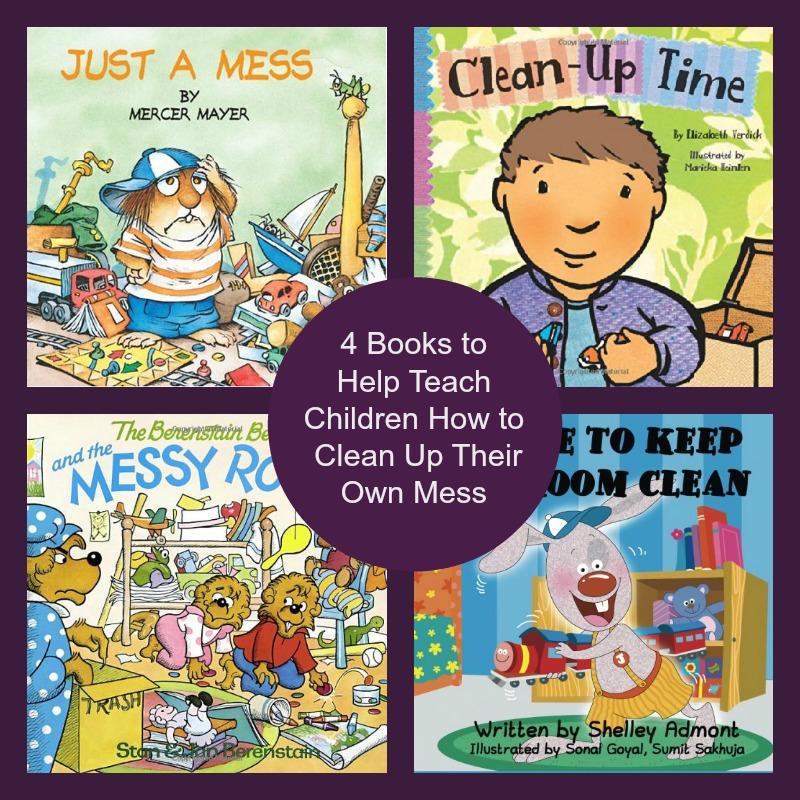 I have always been a firm believer in teaching my kids at a young age to pitch in and help clean up around the house. I started when my daughter was younger, I would give her age appropriate chores and make her help clean up the mess she used to make. I had a tupperware drawer in the kitchen that I allowed her to play in. She usually would take everything out of the drawer and it ended up all over the kitchen. I didn't mind that she had fun playing but when it was time to clean up, I had her help me. As she got older, I would continue to give her age appropriate chores.
Disclosure: This post contains affiliate links.
Today, I wanted to share some of my favorite books on cleaning up so that you can get your own kids involved with cleaning up their mess and helping with a few chores around the house.
Just a Mess (Lil Critter) by Mercer Mayer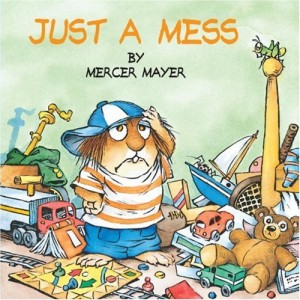 Click on the photo for more information or to purchase this book!
Lil Critter lost his baseball mitt in his bedroom. Of course, his bedroom is a complete mess. Lil Critter's parents force him to clean his own room so that he can find his baseball mitt. He deals with his own mess in a fast and funny way and gets his room clean.
Clean-Up Time (Toddler Tools) by Elizabeth Verdict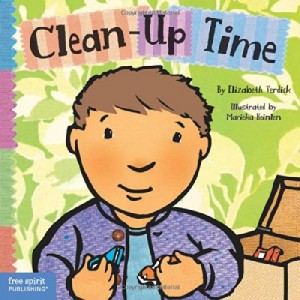 Click on the photo for more information or to purchase this book!
Use this book to help teach your toddler about cleaning up their mess. Toddlers are usually eager to please you and will follow simple instructions. This book is full of rhyming words and help encourage your toddler to chant while cleaning up around the house. The author even includes tips on how to help parents and caregivers when their toddler needs a little encouragement to help out.
The Berenstain Bears and the Messy Room by Stan and Jan Berenstain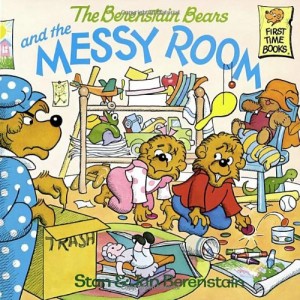 Click on the photo for more information or to purchase this book!
Do you have two children who share a room? Do they always argue that so and so should have to clean up the mess? This is the book for you. Brother and sister bear share a room together and it is a huge mess. The cubs are constantly arguing over who should clean up their room instead of working together as a team to get it done. This book is sure to make an impact on your toddler or young child.
I Love to Keep My Room Clean by Shelley Admont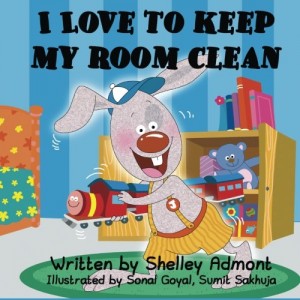 Click on the photo for more information or to purchase this book!
Kids are like miniature tornadoes and they usually leave a mess everywhere they go, especially in their own room. Use this book to help motivate your child to keep their room clean and tidy. Follow along with little Jimmy bunny and his brothers learn an important lesson: to keep their rooms clean. Jimmy and his brothers learn to work together, clean up their room, and organize their toys. Bonus: This book has some fun coloring pages for your child to color.
Here is a list of books for parents too!
Clutter-Free With Kids: Creating a Clutter-Free Home With Kids to Have a Positive and Enjoyable Life (DIY Hacks and Organization)
Clutterfree with Kids: Change your thinking. Discover new habits. Free your home
Clutter-Free Box Set: Creating a Clean and Organized Home with Kids for an Enjoyable Life (Declutter & DIY Hacks)
Just remember your child will be more eager to help clean up if you make it fun or into a game. Try a few of my tips and tricks to get the kids involved in helping with the chores. Also, here is some tips on how to get the chores finished quickly and easily.
Do you get your children to help clean up their own mess or help with the household chores?
If you find this article helpful and useful, please share it with your family and friends. Sharing helps Uplifting Families grow. Thank you for visiting.
Comments
comments