Sometimes making ends meet financially can be the toughest thing as a working mom. You're torn between wanting to provide the best life possible for you and your family, but also the need to spend quality time with them. It's a dilemma that every parent will face at some time or other as the children are growing.
Making extra money is an idea many of us have when we try saving, but are not sure how to turn into a reality. There are lots of online outlets that can be looked into – anything from freelance writing, through to more serious jobs like audio transcription and working in virtual offices, but they're not always well paid and won't suit everyone.
Here are five really unusual ways in which you can earn an extra buck or two (and actually have some fun in the process)
Life modeling
You don't have to have the body of Cindy Crawford to be a model these days. One really fun and interesting way to make money is to become a life model at your local college, University or Art School. You can be paid to sit still, or pose for a few hours whilst students paint or draw portraits of you, to add to their portfolios or enhance their study skills. As well as being paid, you might also get some of the artwork to take home and display, if you're brave enough!
Cut your hair and sell it for cash
Do you have long hair, or unmanageable tresses that you simply don't have a clue how to look after? Then you might be able to arrange to cut and sell your locks for cash. There are always lots of wigmakers and hairdressers who need lengths of hair to make extensions and realistic looking wigs for people who are either necessity wearers, or who can't grow their own hair for other reasons. If your hair isn't at a stage where it is ready to cut, why not think about growing it anyway, to donate at a point in the future. You'll be able to make a decent amount of money and you'll be helping people in the process – what's not to love?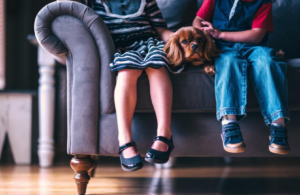 Sell your holiday photos
You don't have to be a world class photographer, and sometimes all you need is a smartphone, but why not consider selling images or even your holiday photos to stock photo sites? So long as your pictures are of a decent and high enough resolution, they can be sold and each time someone buys one of your snaps you'll get paid a royalty fee. It's something you can keep doing as a regular hobby and you can pretty much send in anything you like (within the realms of taste and decency of course!)
Online trading
If you have a reasonable head for figures and would like to dabble in stocks and shares then online trading with CMC Markets could well be a great option to consider. If you've already got a superfast broadband connection, you can use a search engine to learn how to get started, and find your way into this world. Earnings can vary but if you're a quick, sensible worker then you can easily make a sizable second income. You'll need to know the ins and outs of the best times to be online to trade, but you can do it all from the comfort and safety of your sofa.
Answer texts
Who doesn't like a bit of text messaging? It's fun and it keeps us regularly in touch with our friends and family. Did you know you can actually get paid for doing it, now? Companies like ChaCha offer a service for people who need rapid answers to questions via text messaging services. Topics can be as random and far fetched as possible, anything from the best places to eat and drink in certain locations through to which Pokemon is quickest to hatch! If you're quick enough to reply and answer, you'll get paid. You won't earn buckets of cash, but if you keep up with it and find time every day, you can earn decent pocket money.
Comments
comments