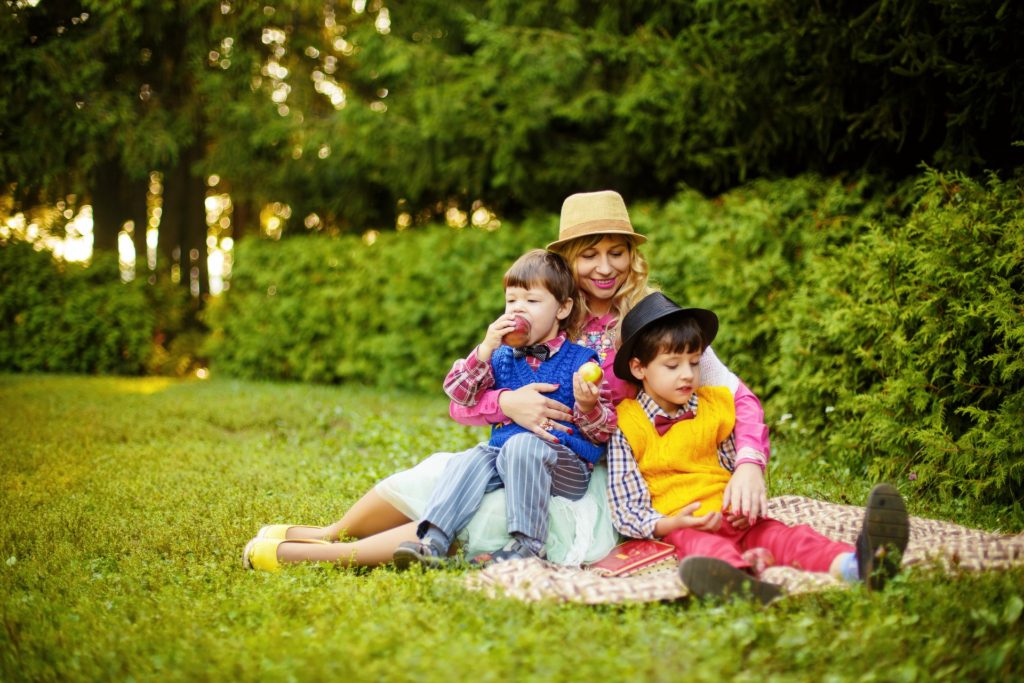 As a parent, you would likely agree that the birth of your child is one of the most memorable experiences of your life. Nine months of planning, debating over baby names, and picking nursery colors all leading up to a single moment of joy when the baby finally arrives. But then things get real, and you realize your most important job on earth is to ensure this tiny human being is cared for in the best way possible.
You've done everything you can to prepare – you've read the best books, bought the safest car seat, hoarded months' worth of bath supplies, wipes and diapers in the garage – and swear you'll never let your baby out of your sight until they graduate high school. But have you also thought about how to protect your family financially in the event you aren't around?
Your new little one's long-term financial security is up to you, which is why it's time to consider life insurance. A life insurance policy is an essential part of your family's financial safety net. The proceeds of a term life insurance policy can be used to help pay for a number of financial needs, such as mortgage payments, childcare, and other day-to-day living expenses. Here are a few things to know when shopping for life insurance.
Life Insurance Probably Costs Less Than You Think
One of the greatest misconceptions about life insurance is that it is too expensive, and an affordable policy is out of reach. However, across the board, term life insurance policies are much more affordable than many people realize – especially if you buy while you're young and healthy. For example, a healthy 30-year-old woman could buy a 30-year, $750,000 Haven Term policy, issued by MassMutual, for about $36 per month.
Term life insurance is a budget-friendly way to help financially protect your growing family. It's possible that the monthly premium for hundreds of thousands of dollars in term life insurance coverage could be around the same price as a month's supply of diapers.
Employer-Provided Life Insurance Usually Isn't Enough
Life insurance through your employer is a great work perk. However, if you have a spouse and children who rely on your income, employer-provided life insurance can leave you underinsured.
Many employer-provided policies offer coverage that's only one to two times your annual income. Yet, experts recommend having coverage that's five to 10 times your salary. Additionally, once you leave your job, employer coverage usually ends or an option to convert it might be available, but it's at a more expensive rate.
Stay-at-Home Parents Are Very Valuable
Some might think a stay-at-home parent doesn't need a life insurance policy because they aren't providing financially for the family. This couldn't be further from the truth.
While a stay-at-home parent might not be putting cash in the bank, they are definitely preventing a family from spending it. Stay-at-home parents spend their busy days watching children, taking care of the house, running errands, cooking and more. In fact, according to an annual survey from Salary.com, if you add up a stay-at-home parent's responsibilities, they would work 92 hours each week and earn about $143,102 for all the work they do.
If your spouse is the primary daily caregiver while you're at work, could you afford to pay for comparable daycare if they were no longer around? What about a housekeeper to help with weekly chores, or a tutor to assist children with homework? While parents are irreplaceable, the proceeds of a life insurance policy can help bridge financial gaps that arise from paying for this type of support.
Ratings Matter
When it comes to choosing a car or a stroller, parents are always looking for products that have the best ratings, whether it's for safety or popularity. Well, when shopping for life insurance, ratings should matter too.
Ratings are important within the life insurance industry because they are an indicator of the ratings agency's opinion of the financial stability of the issuing company and its ability to meet financial obligations, like pay out claims.  When you've paid out your hard-earned money to put insurance protection in place for your family, the last thing you want as a parent is to worry about whether your insurance provider will be able to pay out when you need it most.
You Can Buy Quality Coverage Online
Yes, you read that right – you can buy dependable life insurance coverage online. Life insurance is an important component of a financial plan, and you shouldn't have to move mountains to get it. That's why Haven Life offers a simple, affordable way to apply for and, if approved, buy dependable term life insurance coverage. Even better, the Haven Term policy is issued by MassMutual, a leading life insurance company with an A++ rating from A.M. Best —  that's the highest mark you can get from that particular rating agency*.
There are enough things to worry about as a new parent but the financial security of your family shouldn't be one of them. Taking the time to get covered now provides the peace of mind necessary for you to focus on the day-to-day with your baby instead of the worst-case scenario. You've done all of your planning and you're ready to be a great parent – now check "get life insurance" off your to-do list too.
This post is sponsored by Haven Life Insurance Agency. Haven Life is a life insurance startup, backed and wholly owned by MassMutual, that offers a simple online experience for buying high-quality and affordable coverage. Driven by a mission to make life less hard, we're transforming the typically time-consuming and confusing process of buying life insurance into one that's easier, faster and just plain better.
Haven Term is a Term Life Insurance Policy (ICC15DTC) issued by Massachusetts Mutual Life Insurance Company (MassMutual), Springfield, MA 01111 and offered exclusively through Haven Life Insurance Agency, LLC. Not all riders are available in all states. Our Agency license number in California is 0K71922 and in Arkansas, 100139527.
*MassMutual and its subsidiaries C.M. Life Insurance Company and MML Bay State Life Insurance Company are rated by A.M. Best Company as A++ (Superior; Top category of 15). The rating is as of March 1, 2018 and is subject to change. MassMutual has received different ratings from other rating agencies.
Image: Pixabay
Comments
comments