If you dread the idea of going on a family holiday with the children, you are not alone. Many moms (and dads) don't really consider going on a holiday with their children because even the simplest trip could turn into a complicated series of tasks and challenges.
Travelling with children isn't easy, but that doesn't mean you cannot make the family holiday completely enjoyable and really convenient. With these five tips and tricks that we are about to discuss in this article in mind, your next family holiday will be nothing but fun and exciting.

Image: Pixabay
Give Yourself Plenty of Time
Never do anything at the last minute, especially when you are traveling with children. You need to consciously give yourself plenty of time at every stage of the holiday. It is also a good idea to get the children involved in doing everything early.
Instead of telling them that you need to be at the airport at 9 AM, you can set the target 30 or 60 minutes early. Remember that it is much easier to keep the children entertained while waiting at the airport than to run to the gate because you are late.
Another way you can give yourself plenty of time is by doing things early before the trip. Packing, booking things for the trip and making other preparations are things you can do as early as you please rather than at the very last minute.
Choose the Right Accommodation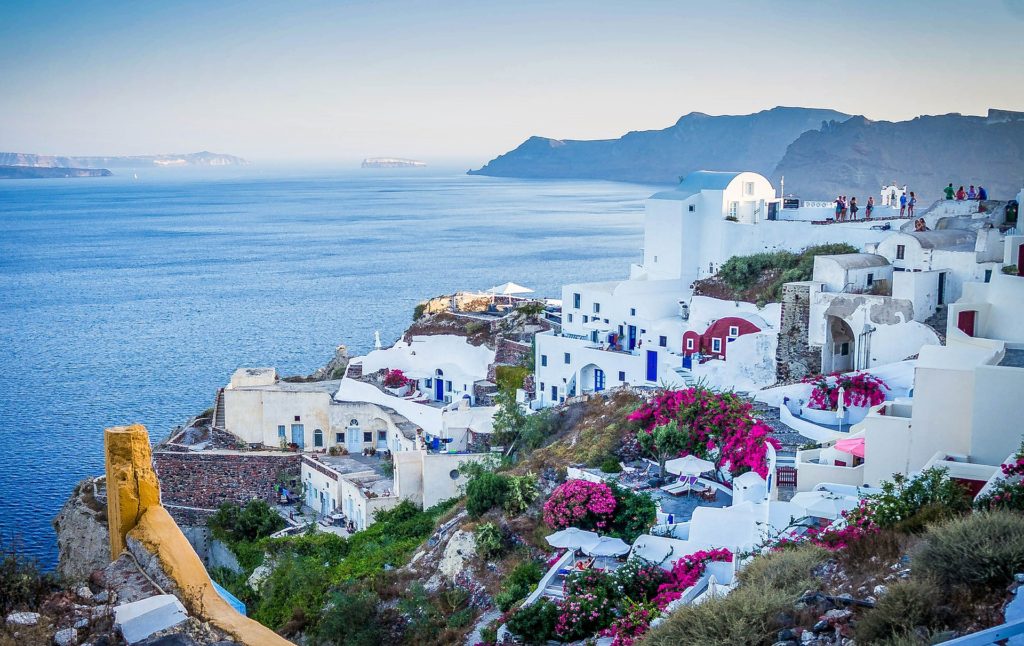 Image: Pixabay
Accommodation is everything; the right hotel or villa can make the entire holiday more enjoyable, especially when you are travelling with children. You want to stay at a hotel or accommodation that suits the needs of your children too. A hotel with children's facilities is a good start.
You should also consider staying in a villa. The extra space and having a working kitchen are great for making the trip more enjoyable. At some destinations, it is much more affordable to rent a villa compared to staying in a hotel for the duration of the trip.
Santorini is one of those destinations. You can book luxury villas in Santorini easily thanks to service providers like Blue Villas. Have a look at these villas in Santorini and you will instantly know how much more enjoyable – and convenient – your trip to this beautiful destination will be.
Stick to the Routine
Children tend to have their own routines. Disrupting those routines will only make them more agitated; this is something you don't want when you are on holiday. Don't try to change the kids because you are on holiday. Rather, do the opposite.
If your children are used to having lunch at a certain time, plan your itinerary so that they can have lunch at around the same time. Adjust your itinerary to suit other routines your children may have, including the time they go to sleep at night or have their snacks.
In many ways, staying in a villa or a holiday rental with a kitchen and a living room helps. Kids will feel more familiar with their surroundings, and you can still have your own space throughout the holiday. If you are lucky, you can have professional sitters taking care of the children while you enjoy the destination for a while.
Know the Rules
There are a lot of rules and regulations to follow when you are travelling. Going through airport security, clearing immigration, and sticking with the rules of your accommodation or tours are all easier to do when you know what is expected of you. The more you understand the rules, the more you can make your trip convenient.
With airport security, for example, you can easily separate items such as baby food and drinks, so they are checked separately. You can also wear clothes that are airport-friendly. Items like slip-on shoes and pants that don't require a belt make clearing security easier.
The same can be said for other parts of the trip. You can clear immigration faster when you know what to declare. More importantly, you don't have to wait around with your children because there are items that aren't allowed into the destination country or other issues with your belongings and documents.
Pack Plenty of Entertainment
Children behave better when they are focused on something or busy with activities they like. When traveling with the kids, always pack plenty of entertainment so that you have something for every occasion. Filling your iPad with videos and games isn't enough because the children get bored with those quickly these days.
A good children's book, a board game that you can play, and favourite toys or other items are some of the things you want to pack into your carry-on. You should also bring some earplugs – ones that are designed for kids – and headphones just in case. Combined with the other tips we covered in this article, your next family holiday is no longer something to fear.