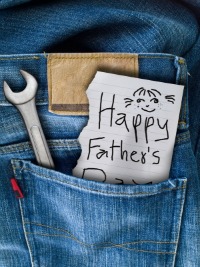 Do you need help finding that perfect Father's day gift or need gift ideas for that special father in your life? I love Father's day because it is a special day to honor the dad's who have influenced who you are, taught you a variety of lessons, made you laugh, and brought a smile to your heart when you needed it. I know that dad's can be a challenge to buy gifts, especially, if they buy most of the things that they want or go do the things they enjoy.
Disclosure: This post may contain affiliate links and all opinions shared in this post are 100% my own.
Exotic Beef Jerky
My dad always loved beef jerky when we went camping each summer when I was growing up. If you have a dad in your life that loves beef jerky, you should check out Jerky Dynasty. They have a wide variety of exotic beef jerky from duck, elk, alligator, kangaroo, buffalo, and your traditional beef jerky. We had the opportunity to taste test several different kinds of exotic jerky and we were impressed with the taste and quality. Buy dad several different flavors of exotic beef jerky and place it inside of a wooden box. Have your children decorate the wood box before handing it to dad on Father's day for an added personal touch?
Zippo Wallet
Zippo decided to come out with another line of products to add to their traditional products.  It is a sleek and it has a unique stainless steel shell. This wallet was designed for men and it helps to protect them from credit card theft. The wallet will hold all of his cash, drivers licence, and 6 credit cards. The [amazon_link id="B00CMPQFGE" target="_blank"  rel="nofollow"]Zippo wallet[/amazon_link] is rugged but yet comfortable to fit in dad's back pocket without feeling uncomfortable.
Comments
comments