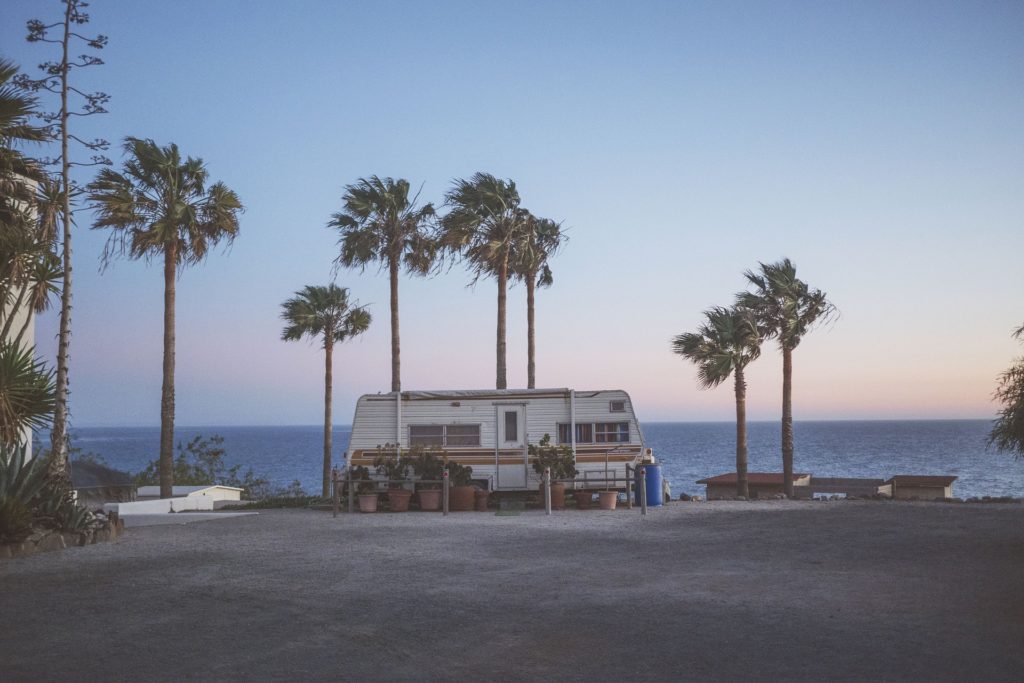 If you're looking for ways to save money on family trips, investing in an RV might be the right choice — especially if you take trips frequently. But before you run out and buy a new RV, you'll want to consider some important factors first.
Knowing in advance how to choose an RV will help you make the best decision and the best investment for you and your family. After all, you don't want to purchase an RV and find out it doesn't really work well for your needs. Even if you're just planning on renting an RV, this list of tips can be helpful.
1. Know Your Budget
Just like when you're making any large purchase, you need to know your budget before you ever start RV shopping. If you don't, you could get distracted by all the bells and whistles you encounter and make a buying decision motivated by what you want — rather than what your budget can handle.
Discuss the budget with your spouse or partner ahead of time and agree on your highest number. Then, if you're presented with an RV that's above your number, you'll know to pass.
2. Ask for Maintenance Records
If you're buying a brand-new RV, you don't have to worry about this. But if you're buying used, it's important that you ask for and receive the maintenance records before signing on the dotted line. You'll want to verify that the RV was cared for properly on a regular basis.
If maintenance records are unavailable, steer clear of that particular RV. It's just not worth investing your money in something that might have expensive maintenance or repair issues that you'll have to shoulder.
3. Consider Purchasing an Extended Warranty
This tip is especially true if you buy a motorhome, which has a lot more moving parts and components than a travel trailer or fifth-wheel RV. For example, a Good Sam motorhome service plan can provide coverage for your new or used motorhome as part of an affordable, pay-as-you-go plan.
4. Consider Comfort
When choosing an RV, it's important to consider comfort. For example, does the RV have doors for the bedroom or is the bed included in the overall living space? If it's in the overall living space, will that work for you? Or do you prefer to have a separate room with a door for privacy reasons or midday naps while other people are in the RV?
Can you picture yourself working comfortably in the kitchen area or does it seem like it would be a chore? Does the bathroom feel cramped? Ask yourself these questions as you tour the RV.
5. Consider Layout
RVs come in a wide selection of layouts, and the options can be dizzying. You might want to take notes and pictures while touring different models so that you can remember what impressed you and what didn't.
Some models have the living area in the rear, whereas others have the bedroom in the rear. Some have a kitchen with an island, and others have very little counter space. Some models have more than one bedroom and bathroom and others don't. It all depends on which layout will work best for your family.
6. Consider Storage
One of the nice things about owning your own RV is that you can stock it and leave it. Then, when you're ready to hit the road, all you have to do is jump in and go. But to be able to do that, the RV will have to have plenty of storage.
Look at the cabinetry and drawers in the kitchen area. Is there enough room to hold all of your cooking supplies, cutlery and dishes? Look in the bedroom and bathroom areas, too. Are there places to store toiletries and bathroom supplies. Is there a place to hang up clothing?
7. Consider How Easy the RV Will be to Drive or Pull
Even if you plan to leave all of the driving to your partner, there may come a time when you will need to drive. Consider the size of any motorhome you're considering and whether or not it will present a challenge when driving in traffic, turning around or parking.
If you're shopping for a bumper pull or a fifth-wheel travel trailer, think about its overall length and height. If it's a large RV, you may find yourself limited when it comes to spots in RV parks. It's also important to make sure the vehicle you will be pulling it with weighs enough. Consult a towing guide to find out.
Image: Pixabay