Are you considering cutting the cord with your cable or satellite provider? We decided to cut the cord to our cable bill about a year ago and we haven't been lost with out it. When we were discussing dropping cable, I really thought that we would be lost without the programming especially all of the educational shows that my son loved watching during the day.
Disclosure: Thank you NBC for sponsoring today's post and inspiring me to try NBC TV Everywhere. All opinions are 100% my own.
After we cancelled our cable, we immediately signed up for Netflix and Hulu. These worked out great for a bit but we found that we started missing a few of our favorite TV shows. I recently found NBC TV Everywhere and feel in love. I was able to find some of the shows that we were missing out on and the great thing is I can watch it from my computer.
I started browsing the selection on NBC TV everywhere and found a few of our favorite shows. I am excited because I can now catch up where I left off on my favorite shows: The Blacklist and The Voice. I love the four coaches on The Voice: Black Shelton, Adam Levine, Gwen Stafani, and Pharrell Williams. I love the blind auditions.
If you are thinking about cutting the cord to your cable or satellite provider, I encourage you to do that. Now that I found NBC TV Everywhere, I simply have go the NBC website, click watch, then log in so that I can watch all of my favorite shows. You too can do the same. I have saved so much money by ditching cable and can spend the money on other things that our family needs.
8 Benefits of Cutting the Cord to Your Cable or Satellite Provider
Here are some benefits to dropping your monthly cable or satellite subscription:
no more outrageous price increases from your television provider
save money
spending excessive money on shows that you don't want to watch
get rid of horrible service
Watch the latest full episodes of NBC shows the day after they air, plus a live stream of your local NBC station (in select markets).
You can also binge on our new fall shows – no TV provider login required.
Sign in with your TV provider username and password to watch the latest episodes of ALL NBC shows the day after they air on TV – and even complete seasons of select series! (If you don't have a provider, you can still watch – most new episodes are unlocked 8 days after airing on TV.)
and spend more time with those you love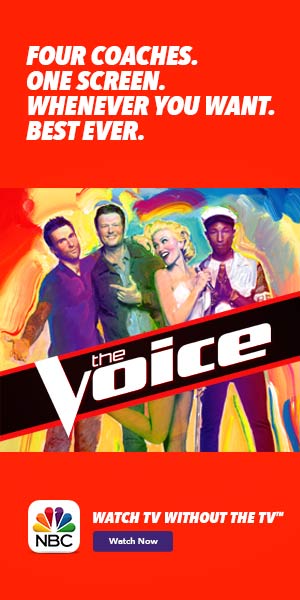 Normally my husband will watch a little bit of television to catch up on the shows like The Voice and Heros Reborn just before bedtime. It is our way of spending a little bit of time together while we unwind for the day. Occasionally, you will find my husband binge watching his favorite shows on the weekend or when he is sick. I personally don't want a ton of television other people are watching it.
You can catch the following shows on NBC TV Everywhere: Blacklist, The Voice, Heros Reborn, Chicago Fire, Chicago PD, and Chicago Med.
Which television show are you excited about seeing?
If you find this article helpful and useful, please share it with your family and friends. Sharing helps Uplifting Families grow. Thank you for visiting.