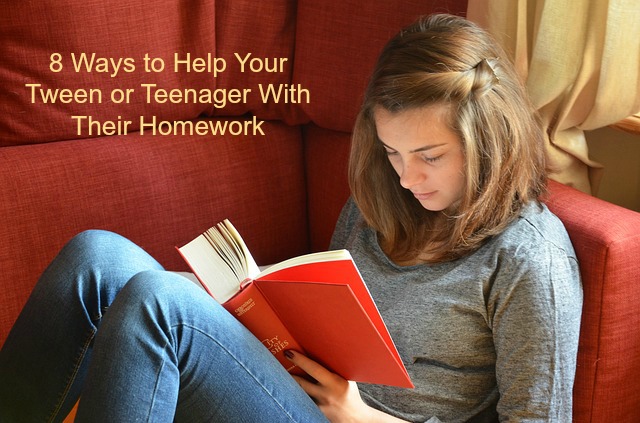 I remember growing up that I used to lug home a backpack filled with things to do that evening. Now that my own children are in high school, I really expected them to have to go through the very same thing that I did. Today, I have noticed that most of the schools are eliminating an individual set of textbooks for each student. I personally love the change because it means that kids are no longer breaking their backs in order to bring home all of the materials that they need in order to get their homework done. On the other hand, they no longer have supporting materials at home to help them get their homework done. Today, I wanted to share some tips with you on how to help your tween/teen with their homework.
Disclosure: I received compensation plus free credit on mentored.com in order to facilitate this post. All opinions are 100% my own. If your child continues to struggle in school, I highly suggest speaking to your child's teacher and the school counselor.
Homework First
It is best to have your child start their homework within 30 minutes to an hour after they get home. My kids usually go straight to their room and get started. We have a rule in our house that homework has to be done before they are allowed to go outside and play or do anything else. This prevents your child from waiting until close to bedtime to start working on their homework.
Designate a Study Area
My kids normally do their homework in their bedroom. I bought them a desk to use but I have noticed that they rather do their homework on their bed. As long as they are comfortable and are getting their homework done, I usually don't bother them. However, if your child has ADD or ADHD a designated area usually helps them stay on task.
Computer Usage
I do allow my kids to use the computer to do their assignments or research things that they are working on. However, they do have to use the computer in the main area of the house. I do that so that I can help them with any questions that they might have. Plus, I want to know what they are doing when they are using the computer. They are less likely to stay on task if they know that I am monitoring their usage. I highly suggest that you install monitoring software so that they can't access things that you don't want them to see or do on the Internet.
Teach Them to Use Their Notes
I want my own kids to learn how to figure things out on their own. Don't get me wrong, I want them to come to me if they can't figure it out. However, I do want them to review their notes and attempt their homework first. If they aren't good at note taking, talk to their teacher and ask if they can take photos of the notes with their smart phone. We did this for my daughter when she was struggling with her math homework and it worked well. She was able to pull up the photos with working examples on how to do her math problems.
Use Mentored.Com for Homework Help
Teachers are using different methods to teach our students how to do things and I personally don't know how to help my child with some of their homework. When they have stuff that I can't figure out, I log into Mentored.com on the other computer and let my son talk to mentor/tutor who can help assist my kids with their homework. They offer live tutor help math science. You can use the service to ask a question, help with study tactics for their next test, or help them figure out a homework problem. Your child will be able to receive 1 on 1 help from a trained professional who is interested in helping your child be successful in school. Simply purchase credits on their website so that your student can get immediate help.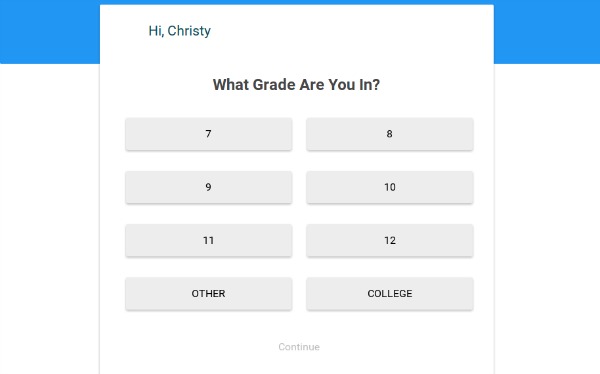 As a mom, I am always concerned with safety so when I saw that their take safety seriously, I knew this service was for my family. The mentored.com community is staffed with smart, talented and incredibly dedicated mentors who enjoy helping others including your student. Each mentor undergoes an extensive background check (criminal, National sex offender, SSN verification), ongoing peer-to-peer reviews and extensive platform and child safety training.  All sessions on Mentored are recorded, reviewed and archived for child safety and quality assurance purposes.  Download the Mentored app now on iTunes!
Encourage Your Student to Attend Tutoring
If your child is consistently struggling in a subject, encourage them to seek additional help from their teacher. Most teachers are available during certain hours throughout the day so that they can help your student. My daughter often utilized her lunch period to go to tutorial sessions. Depending on your students schedule, this might not workout but most teachers will make time to either come in early or stay late depending on your child's needs. The school sometimes even offers transportation home from school if you ask.
Teach Them How to Study
I have noticed that schools don't teach students how to properly study and students are left to figure it out on their own. I tried to teach my children to review their notes on a daily basis and not wait until the last minute to study. Here is a great resource to help you teach your child how to study effectively. Good study habits will help them especially if they decide to go to college too.
 Sign Up for Grade Alerts
Most schools are utilizing online grade books now and parents can usually get up to minute grade reports on their student. I don't take the time to monitor my own child's grades but I do have it set up to send me grade alerts when my child is missing papers or gets a grade below a 70. This allows me to ask my children what is going on right then so that they can go talk to their teach immediately about it. I love it because it avoids them from waiting until the end of the grading period to determine why their grade isn't where they think it should be.
Click here now to receive twenty free minutes with Mentored.com.
Does your tween or teenager need a live tutor help math science? Have you tried online tutoring services? If not, do you plan on trying it out?
If you find this article helpful and useful, please share it with your family and friends. Sharing helps Uplifting Families grow. Thank you for visiting.