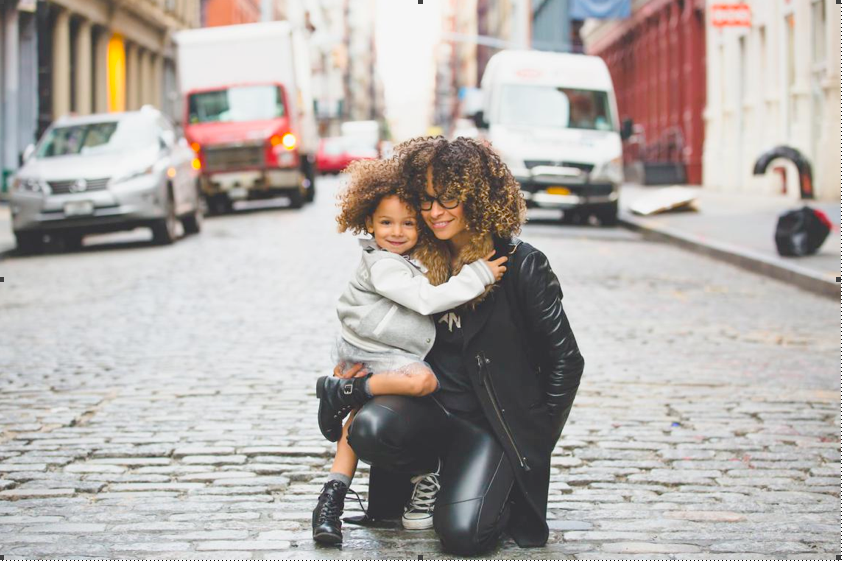 Single mothers are (s)heroes. They keep a fully stocked fridge, a comfortable home and prioritize their children's wellbeing over everything else. From juggling multiple jobs to being the sole provider, it's no surprise that single mothers want financial security.

And according to 2018 U.S. Census Bureau, over 80% of families were headed by single mothers.

If you're one of the 80% and want to know how to survive financially as a single mom, we've got your back. Here are nine tips to help you.
1. Get Control of Your Budget and Debt
Want to know how to make it as a single mom? First, get your budget under control and understand where your money is going. Doing this will let you prioritize, eliminate and reduce any unnecessary expenses and focus on what's important.

You should also make it a priority to dissolve any debt. List your debts from smallest to largest and make the minimum payment on everything except the smallest balance.

Throw every extra money at the smallest one until you can cross it off. Then, do the same with the next smallest balance. Eventually, you'll build momentum to your debt elimination whilst boosting your determination and confidence.
2. Don't Abandon Your Retirement
Single parent finances mean kids and their college education come first. It's tempting to throw all your money in that pot but establishing financial security also means taking care of yourself too. You don't want to become a burden to your children in the long-run.

Remember, financial aid is available for your kids either through loans or scholarships whereas a healthy retirement fund is your responsibility.
3. Get an Overview of Your Expenses
It's overwhelming when there's money entering and leaving your account at different times. To get a handle on your finances, use Tiller so you know how much you have to spend.
4. Only Set Two Financial Goals at One Time
When you're ready to become a successful single mom and make major changes to your finances, your enthusiasm can thwart your plans. For example, you may try to create an emergency fund, pay off your credit card debt and cover your children's college fund.

Instead, take baby steps by establishing one or two goals. The two should complement one another such as adding to your investments and paying off your credit card. Doing this is far more effective.
5. Make More Money
You can only cut so much out of your budget. Instead, focus on earning more, growing wealth and thriving. Not sure how to make money as a single mom? You could:
Reach out to your mentor and learn about how to grow in your profession
Consider starting your own business
Attend a networking event
Ask your boss about telecommuting
Find a side-hustle on Fiverr or Upwork
If you don't have enough time for the above, then use sites like Survey Junkie and Swagbucks to earn money by filling out surveys. It's easy and you can make money from a few clicks. Or consider using one of the best-reviewed direct payday lenders for financial help.
6. Shop for Necessities and Not Wants
Make a detailed shopping list before heading to Best Buy or your local grocery store. The list should begin with the most essential to the least so you can stay focused and not feel tempted to add a few extras to your cart.
7. Make a Detailed Plan
Raising a child alone financially requires smart planning. Make a note of everything you need to do in the next twelve months from refurbishing the house to topping up the kid's college fund.

These plans should work towards improving the quality of your life you have now. If you have surplus money, try to add it to your retirement fund or in savings regardless of how tempting it is to use it for a vacation.
8. Don't Make Decisions as a 'Single Mom'
although it's scary, go after your dreams to feel empowered. For example, you landed a promotion but aren't sure whether to accept because you wouldn't spend as much time with your kids. What should you do?

Go after that promotion and hire a babysitter or family friend to help you out and someone to clean your house. It's essential you feel empowered and so your children can see you at your happiest and as a role model.
9. Set One Due Date and Automate Your Bills
A simple trick to improving your finances is by automating your bills from your bank to the insurance company. Many places may even give you a discount for signing up to the automated service.

Next, set the due date for the first of the month to cover as many bills as possible. Automating them means you spend less mental energy worrying whether your paychecks will clear before the bills hit.

To get rich, you must make finances simple and low-stress. Eventually, keep enough cash in your checking account(s) to clear out expenses on a single date.
Now You Know How to Survive Financially as a Single Mom, Which Tips Will You Choose?
Once you know how to survive financially as a single mom, you can focus on getting rich. Keep track of your input and output each month so you'll know how much to cut back or which areas to work on. Staying focused is the key to being financially free and empowered during the process. Good luck!
Did you find this article helpful? Check out our other articles on everything from parenting to travel.