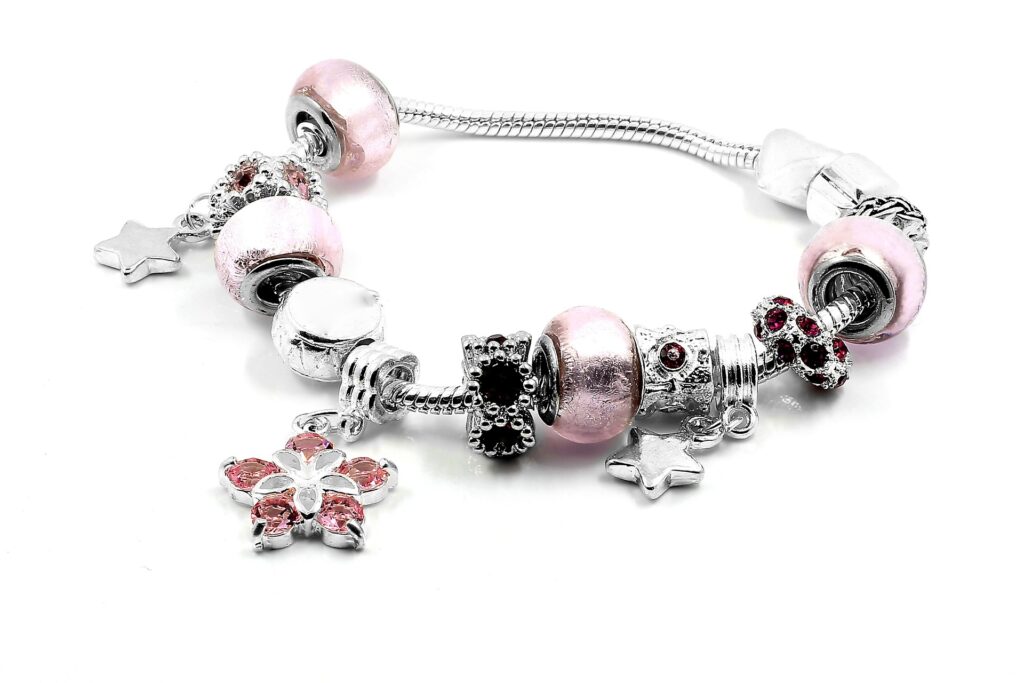 Women the world over love bracelets, and many men now wear this piece as well. With so many styles to choose from, it may be hard to choose only one or two. However, certain styles stand out and remain popular over the years. The following nine styles every woman should have in her collection.
Bangles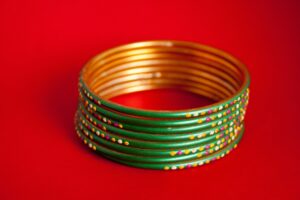 Bangles lack a clasp, which makes them different from most other bracelet types available today. Made from a wide range of materials, including plastic and wood, these bracelets may be worn alone, although most people do choose to stack them. Choose several bangles made from the same material or mix and match. It depends on your mood; the outfit being worn, and the bangles themselves. However, don't stack bangles if you are heading to work. They may knock together and create a noise that is disturbing to others. It's best to reserve multiple bracelets for louder environments, so consider this when you go to buy a bracelet from Adina's Jewels.
Bead Bracelets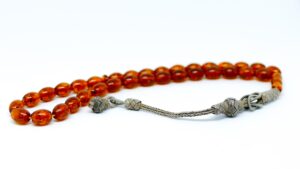 Bead bracelets come in many shapes, sizes, and styles. Some bracelets feature an elastic cord so the bracelet can slide on and off the arm. Others come with a clasp and a rigid design. Beads range from casual, oddly shaped styles to symmetrical round stones made from elegant gems. The choice of bead determines when and where the bracelet may be worn and what outfit should be paired with it. A woman won't want to wear her onyx and pearl bead bracelet with her bathing suit out on the water but also wouldn't pair her shell bead bracelet with a cocktail dress for a work event. With many styles to choose from, she'll find it effortless to choose a bead bracelet for each occasion.
Chain Bracelets
Chain bracelets remain popular with men and women for one reason: they come in a wide range of styles, allowing the wearer to choose a style that best fits with the outfit they have selected. It is easy to find delicate styles or thick, chunky bracelets to complement any outfit. Furthermore, they come in a range of metals to suit every style, personality, and coloring. People find these bracelets to be very versatile, as there are so many options to choose from today.
Charm Bracelets
Charm bracelets provide an aesthetically appealing way to commemorate major milestones in a person's life. Each charm bracelet ends up being unique because no two people have the same experiences. In addition, two people who have a similar experience will choose different charms based on their preferences. As a result, each person ends up with a bracelet that is truly one of a kind. Most people choose to wear a charm bracelet alone and may pair it with a cute top and jeans or a dress. However, it can be worn with any outfit the person chooses and not look out of place.
Cuffs
Cuff bracelets don't encircle the entire wrist or arm. They have a gap to make them easy to put on and take off. In addition, some styles offer enough flexibility to wear them anywhere on the arm rather than simply on the wrist. With many styles to select from, a person will find they can choose a casual style for a night out on the town with friends or an elegant cuff that can be worn to a black-tie affair without looking out of place. As a result, the choice of cuff determines whether it will go with a crochet top and shorts for a day at the beach or a maxi dress at a formal event.
Friendship Bracelets
Girls love to share friendship bracelets with their friends and often make these bracelets by hand. However, some people don't have the time or skill to do so and choose to purchase bracelets to share with others. They became popular in the 1970s during the anti-war movement when young people would wear them, and the style remains popular today. Often made from string or thread, these bracelets feature a range of patterns and designs, ensuring every girl can provide friends with a unique item they love wearing.
Hair Tie Bangles
Any woman with long hair should own at least one hair tie bangle. This attractive accessory serves two purposes. Not only does it decorate the arm, but it's a useful hair tie when you need to pull your tresses up and away from the face. It combines a popular fashion accessory with a practical item, making the piece beautiful and functional. Women on the go, travelers, and people who are always doing things that require the hair to be pulled away from the face find this bracelet style to be a lifesaver.
Tennis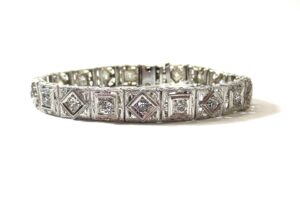 Tennis bracelets are flexible pieces featuring a string of diamonds mounted on a metal chain. Often, this chain is made of gold or silver, although other metals may also be used. Women pull out their tennis bracelets for formal events that require cocktail dresses, but they may also be worn for other occasions. Wear the bracelet when heading out on a first date or dress up a casual outfit of jeans and a tee with the addition of the bracelet. Don't leave this piece in the safe because you are afraid to wear it and lose it. Women who wear their tennis bracelets regularly find they enjoy it more.
Wrap
Wrap bracelets are exactly what the name suggests. This jewelry wraps around the arm before being secured so it doesn't fall off. Often seen with boho clothing, these bracelets typically feature a leather cord adorned with beads in a fancy pattern. However, they may also come as a leather cord that has been braided with no other adornments, and these are only two of the many styles available today.
When shopping for new jewelry, consider investing in one or more of these bracelet types. Those who do so find they get a lot of use out of the piece and it becomes a favorite they pull out again and again. Don't hesitate to try different combinations when wearing these bracelets either. Every person has their own style, and the way you choose to wear your bracelets gives others insight into your personality and style. Have fun and play around with them. You'll be glad you did when you see the different combinations you come up with.
Comments
comments