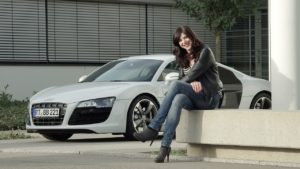 Even though the tax system is becoming increasingly more complicated—for both admin and staff—providing employees with company cars remains a popular option. As far as incentivizing talent to a company, offering the use of a company car is a significant non-cash benefit. While investing in a fleet of company cars is a great way to mobilize a workforce, it also comes with a unique set of opportunities.
For expedience sake, we're going to take a look at the benefits and challenges that come when companies deploy company cars.
Benefits:
Eliminates Transportation Issues for Staff
For companies based in locations far from public transit, providing company cars to your crew effectively removes the problem and allows your staff to easily travel to and from the office. While doing this in large urban hubs like San Francisco, Chicago and New York City would likely increase transportation headaches for your staff, it's a huge help to employees in more rural regions, where public transit may not be as reliable or efficient.
Being able to use a company car is also a big help to employees with children. Giving them a second car means that they are more flexible when it comes to picking the kids up from school, dropping them off at soccer practice or any other family-oriented travel issue.
Bolsters Corporate Image
For some organizations, the employee car is a clear indicator of how their brand is perceived. For example, if you were selling a home in Beverly Hills, and the real estate agent pulled up in a car that's old and rundown, what would you think of their ability to sell homes? While you don't have to spring for top-of-the-line luxury cars, there will definitely be the right automobile for your company that's both functional for its intended purposes yet stylish and representative of your brand.
Challenges:
 Considered an Unnecessary Expense
While many company cars are relatively inexpensive, the taxes, insurance and maintenance costs associated with them can add up. Once you've determined what type of car you want to provide to employees, there are calculators available to help estimate total costs. If you live in a crowded metro area with a reliable public transportation system, investing in a fleet of company cars might not bring any value to your employees while still incurring a lot of additional costs.
Even if you get a great commercial auto insurance quote from a provider, you will still have to maintain and eventually replace the vehicles. It may seem like a one-off expense, but the truth is that cars—especially cars being used to commute frequently or travel long distances as part of daily duties—will need to be repaired and serviced regularly.
It's also worth pointing out that roughly 35 percent of car accidents happen on the weekend, which means that your company would be assuming a substantial risk during non-business hours.
Must Be Accurately Reported
Some number of organizations allow free-use of company vehicles outside of work and without any insight into how employees are using them. Without this insight, the company is exposed to audit risk and increased cost. As part of a fringe benefit, companies are required to report personal use of fleet vehicles to the IRS. Incorrect or inaccurate reporting of this information could result in penalties in form of back taxes or fines.
While there are many great reasons to invest in a fleet of company vehicles, it's essential to weigh all the risks against the benefits to find out if a fleet really makes sense or if it'd be an unwise investment.
Comments
comments