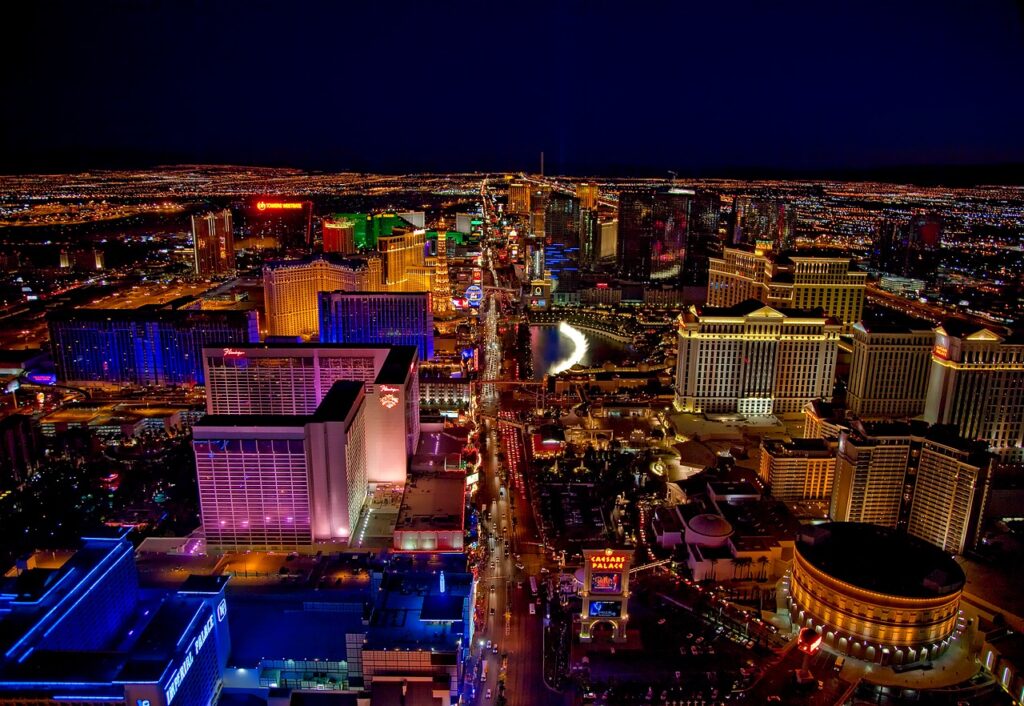 When moving to Las Vegas, Nevada, or any other location in America, space is considered to be important. We do not want to be as close to everything within our homes as the lights are to each other down the Vegas Strip, but instead, allow ourselves the space to enjoy our real estate. The answer to this is to consider self-storage and having others help us to store our less frequently used items. There will invariably be items that we do not use all that often or we are tired of looking at just at the minute. Also, starting afresh in a new home will give us the chance to reassess our aesthetics and the way we store all our items.
How Do Storage Facilities Benefit Vegas Residents?
Storage units will hold the items that we do not use daily but still desire to keep. On the one hand, this is good because it means that we are not making quick decisions on disposing of items, but on the other hand, it is encouraging us to hoard items. I think, on balance, I would rather be sure about disposing of an item before I did so. Once sent for waste, given away, or sold, it is going to be virtually impossible, if not impossible, to retrieve and ever see that item again, should we change our mind.
In terms of what storage units hold, they are generally available in sizes including 5×5, 5×10, 10×10, 10×15, 10×20, and upwards. These measurements are in feet and the sizes provided are something that you will need to check with a provider. A 10×10 tends to be the most popular size for renting.
What Types of Items Cannot Be Put into Storage Facilities
We thought that it might be useful to make a list of some of the items that cannot generally be put into storage facilities, in Vegas anyway, although you would need to contact your specific provider to be sure.
So, avoid trying to store:
Perishable Foods.
Drugs.
Flammable or combustible items.
Vehicles not in working order.
Money and Securities.
Humans or Animals.
Food is an obvious one because many food items do not keep all that long and will start to rot and smell. Prescription drugs will also have a shelf life but the rule is more likely to be to do with recreational drugs and the illegality of their use and supply. Anything that might prove a hazard is banned for the protection of staff, all the other items in storage, and for the benefit of the rest of your items. One would imagine that vehicles that are not working might be classed as being dumped in storage as a means of disposal rather than a vehicle put there because it is a recreational vehicle for seasonal use. Then it would not be advisable to keep any liquid assets such as money in storage because that would then make the storage unit something of a theft risk.
Time-Saving
By having your items more structured in terms of locating them between self-storage and home, it will mean that you are spending less time cleaning because you do not have to carefully work around the items. Any extra item inside your house will invariably cause you extra work in some way, whether it is dusting, cleaning, maintaining, or slowly tiptoeing around it.
So, what should we do with this extra time saved? Well, in Las Vegas, there is no shortage of ideas, as residents know. The neon lights provide a constant reminder of how alive Las Vegas is when people are not inside their homes sorting out the surplus items they should have considered already. Your extra time can, instead, be spent experiencing the casinos that Las Vegas is famed for and enjoying its world-class entertainment. On the Vegas Strip, you can go for a spin on the Higher Roller, the world's largest observation wheel, if you have not already as a tourist. Opened in 2014, it is a giant wheel that is 168 m high and The Linq urban entertainment district's flagship attraction. It is near Flamingo and Harrah's casino hotels and Caesars Palace. The wheel will give you an overall view of Las Vegas during your house move. Sometimes we need to think of things as a whole to gain a clear perspective of them.
As you can read, there is plenty to do with your time in Las Vegas once you have got sorted with your items, thanks to storage solutions such as self-storage, which creates the space you need to get sorted and enjoy life indoors as well as out. It will allow you 24/7 access to your items while providing peace of mind that your possessions will be safe.
In summary, when moving to Las Vegas, we will want to spend our time enjoying the 24/7 entertainment, and not dealing with our excess items. The solution to this is to take early advantage of storage facilities that are available while being mindful as to what we can store in them.
Comments
comments