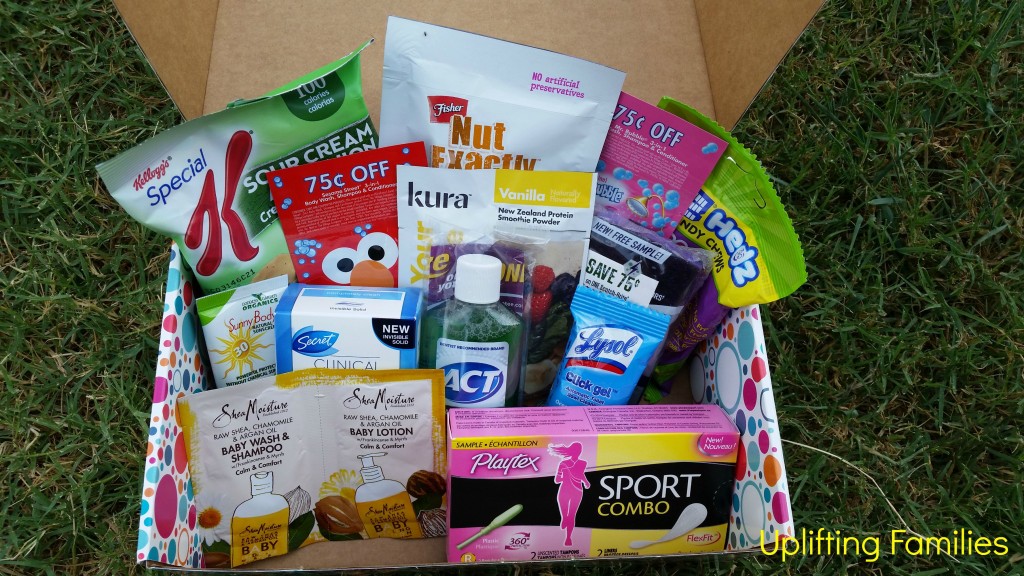 Do you enjoy getting free samples? I love getting samples so that I can try products before I buy them. I am frugal and don't like wasting money on products that I don't actually enjoy using. Have you ever heard of PINCHme? PINCHme is a free and legit site where you can actually get sample products to try. You simply sign up for a profile and fill out a brief survey so that they can tailor products especially for you. Then you simply fill your box with the samples that you want. Once the sample arrives and you have had a chance to try them, PINCHme only requires you to return to their website and leave feedback on the samples that you received. That is it!
This month I received my very first blogger box from PINCHme so that I could show you the types of samples that are available through their program. Here is a list of items that I received:
Playtex Sport Tampons and Liners
Act Advanced Care Clean Mint Mouth Wash
Scotch Brite Extreme Scrub Sponge
Lysol Click Gel Automatic Toilet Bowl Cleaner
Secret Clinical Strength Invisible Solid
Sunny Body SPF 30 Natural Sunscreen
Shea Moisture Baby Wash/Shampoo and Lotion
Sesame Street 3 in 1 Body Wash/Shampoo & Conditioner
Original Mr. Bubble 3 in 1 Body Wash/Shampoo & Conditioner
Special K Sour Cream and Onion Cracker Chips
Kura Vanilla Protein Smoothie Powder
Fisher Nut Exactly Snack Bites – Almond Popcorn Dipped in Milk Chocolate
PEZHedz Bears Soft Candy Chews
Sign up and try free samples today! Getting samples is quick and easy. This is a legit way to get free samples (I personally used this service a few years ago) and they don't require a bunch of survery's in order to receive the samples unlike other sites. Like I mentioned earlier, you just have to visit their website and fill out feedback on your samples after you received them. Once you leave feedback, you qualify for more samples.
What product or products would you like to try?
If you find this article helpful and useful, please share it with your family and friends. Sharing helps Uplifting Families grow. Thank you for visiting.
Comments
comments