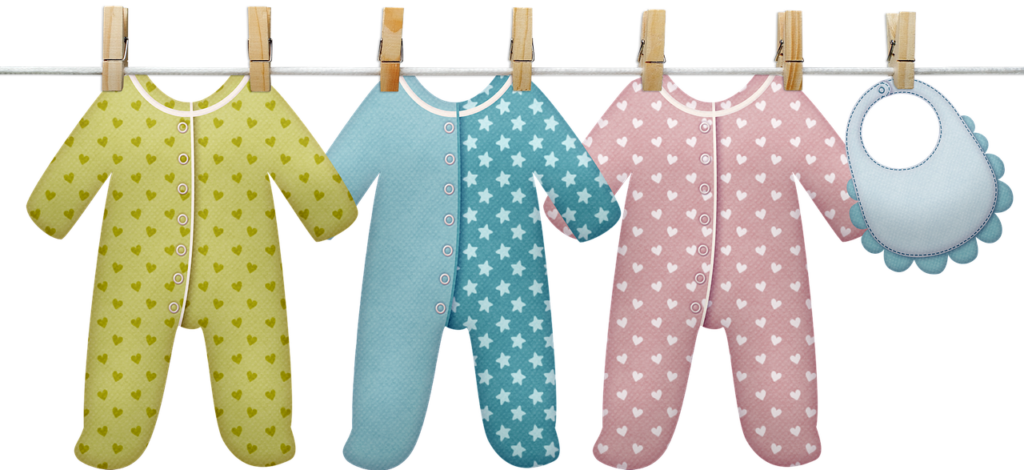 Finding the right size baby clothes can be difficult. Not only are you faced with different sizing from different brands, but babies also grow at different rates. What fits one baby at three months old won't necessarily fit another baby of the same age.
Children grow in the blink of an eye, but while they're growing, it's important to have everything you need for them. Each season requires a new wardrobe during the first year of a baby's life, so how do you find the right baby clothes for your child?
1. Always Buy a Bigger Size
Although you want your baby's clothes to fit well, you also want to get some wear out of them. At the speed babies grow, if you buy something that fits snugly right now, it may not fit in a few weeks. This often means you're left with beautiful outfits that have only been worn once.
It's wise to always go one size bigger when you're shopping for clothes. It may mean your baby won't be able to wear the outfit today, but you could get a lot of wear from it in a fortnight.
2. Plan Ahead for Seasons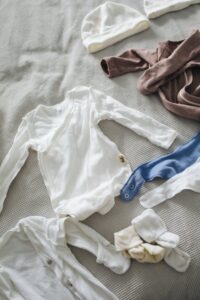 If you want to save some money on your child's size of clothing, plan. You can make some great savings if you want to buy summer clothes in winter, and so on. The seasons can change so quickly, so it's always worth keeping a few items ready.
Every parent has been caught out without a hat or gloves for their child as soon as the frosty weather makes an appearance. Shopping ahead in the sales means you'll always be prepared for what the weather throws at you.
3. Pay Attention to Measurements
Baby clothing is usually sized by months but that doesn't mean they're all the same. The same size clothing can look completely different when bought from two different stores. If you want to get the fit exactly right, perhaps for an occasion, you should look at the measurements first and foremost.
Most clothing sizes will come with height and waist measurements that will allow you to buy clothing as close to your baby's size as possible. If you're buying from outside the country, sizing guides may be different. Again, you must have the correct measurements for your baby when buying from abroad.
4. Be Aware of How They Wash
When it comes to how to size baby clothes, you should bear in mind the quality of the product. Most babies will need basic clothing items, like vests, socks, bibs, and more. You may be changing your baby's clothes a few times a day so the odds are that these basics will be washed more regularly than other items.
Find out which clothing brands wash the best for longevity. If you wash the clothes and you find that they shrink or stain easily, you may end up buying more before you know it. Basics should be bought in a size bigger to leave room for any possible shrinkage after a few washes.
5. Consider Second-Hand
Babies are in and out of their clothes quicker than we can blink. Many parents end up saving baby clothes to pass on to other mothers-to-be. Most second-hand baby clothes are in excellent condition because they don't get much wear.
If you take second-hand clothes from family and friends, or buy from a second-hand store, you can arrange your baby's wardrobe according to baby clothes sizing and always be able to find something that fits.
Similarly, if there are any outfits that your baby grows out of and are still in good condition, you may want to consider donating them yourself. There are many charities that take baby clothes and pass them on to parents in difficult financial situations.
What Clothes Does My Baby Need?
It isn't easy setting up for the arrival of a new baby. It can be overwhelming thinking of all the things you need to clothe your little one. From basics to outfits and outerwear, the list can be long.
In addition, you need to plan for each season. If you're having difficulty thinking of everything you might need to clothe your new arrival in the coming months, here's a list.
Spring/ Summer
Sun hat
Swimwear
Rompers
Dresses
Vests
Shorts
T-shirts
Socks
Sandals
Autumn/Winter
Hat, gloves, and scarf
Raincoat (waterproof)
Winter coat
Winter shoes
Vests
Thick onesies or pajamas
Jumpers
Cardigans
Warm socks
Keeping these items ahead of the seasons will mean you have something to put your baby in during the extreme weather, without having to figure out baby clothes sizing first. Just a few items are enough to see in new seasons, and it will give you a chance to shop for extras when the time calls for it.
Figuring Out Baby Clothes
Baby clothes aren't the easiest of things to figure out. You won't be the first to wonder how to buy what you need, and you won't be the last. Although it can be mind-boggling for the first year, it does get easier as your child grows.
In addition, as you begin to buy clothes regularly, you'll develop an understanding of each store you buy from. Some stores will have bigger clothing than others.
If you'd like to read more articles about family and relationships, take a browse through our website.