Uplifting Families readers, Kristin from Chef Boyardee back again writing for Christy. I hope you enjoyed the SloppyRoni Sliders recipe I shared with you! I got another one coming your way.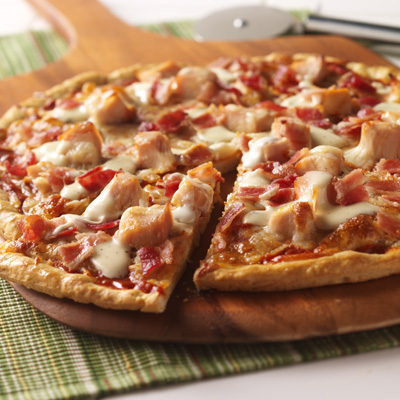 During back-to-school season, I like to rotate between a few options come dinnertime, so I have another easy, quick meal that everyone will love! This Bacon Rach Chicken Pizza will definitely become a family-favorite. With layers of cheese, chicken and creamy ranch dressing, you'll taste zesty flavors on a flaky crust. Hope you and your family enjoy this recipe!
Bacon Ranch Chicken Pizza 
Ingredients
1 package Chef Boyardee® Pizza Maker: Cheese
1 cup shredded part-skim mozzarella cheese
1 cup chicken, chopped
3 tablespoons ranch dressing
1 tablespoon water
3 slices bacon, fully cooked, heated and crumbled
Directions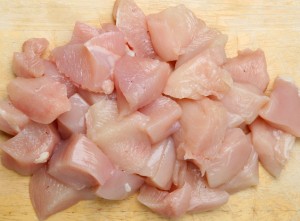 Heat your skillet to medium-low heat with tablespoons of olive oil. Add chopped chicken and cook for 7 to 8 minutes or until no longer pink through. Remove cooked chopped chicken onto paper towel; set aside.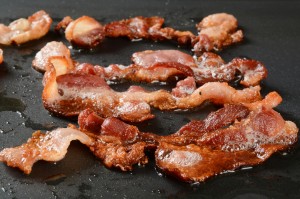 Preheat oven to 425°F. Prepare pizza dough from kit according to package directions. Spread dough on 12-inch round nonstick pizza pan.
Top evenly with pizza sauce from kit; sprinkle with mozzarella cheese, chicken and cheese topping from kit. Bake 20 minutes or until crust is browned and crisp.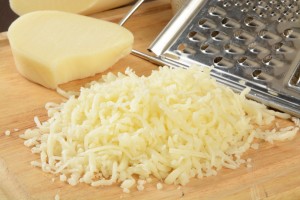 Combine ranch dressing and water; drizzle over top of pizza. Sprinkle with crumbled bacon. Cut into 6 slices to serve. Enjoy!
Making a deliciously easy dinner the week is stress-free with this pizza kit! Be sure to check out Chef Boyardee's website for more quick meals for dinner!
Does your family enjoy homemade pizza?
If you find this article helpful and useful, please share it with your family and friends. Sharing helps Uplifting Families grow. Thank you for visiting.