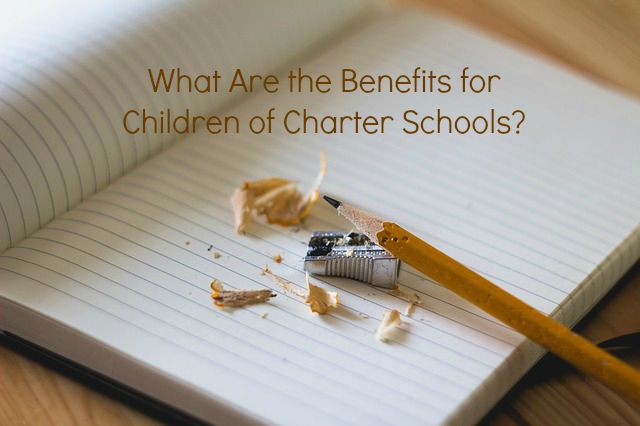 A charter school is a public school that is independently run. It's granted greater flexibility by the state government for its operations, but it needs to give greater accountability for the student's performance than regular public schools give. The charter is basically a performance contract that gives the details of the school's program including its mission, performance goals, methods of assessment and students served. People who are interested in quality education such as Peter Briger Fortress Investment Group principal and co-chairman of the board promote charter schools to provide college preparatory education for students in a certain locality.
Is There a Difference Between Charter Schools and Other Public Schools?
Most people send their children to the public school that is in their district. However, they can choose to send their children to a charter school if there is one nearby. Charter schools have a bit more freedom from some of the rules and regulations that are imposed in most school districts. Charter schools are responsible to uphold the promises that are made in their charters. They must not only demonstrate high-performance in their academic standards and achievement, but they must also be stable organizations with good financial management. If the school doesn't meet these performance goals, it may be closed.
The authorizing body for charter schools varies from state to state. It may be a local board of education, a State Commissioner of Education or a combination of several official entities.
Charter schools are open to everyone and accept students by random, public lottery. It is important to do your research properly and look up the best charter schools in jacksonville fl, or the best charter schools in your local area, and take it from there.
Do All Charter Schools Have the Same Contract?
Each charter school has its own contract and goals and focuses on different aspects of education such as college entrance or the arts. Some examples of the goals of a charter school that focuses on academic achievement are:
• Personalized education
• College preparatory
• Success regardless of the student's socioeconomic status
• Adaptive online curriculum
• Small-group instruction
• Exam preparation
• Skill learning such as critical thinking, teamwork and analysis
• Team teaching
What is common to all charter schools is their commitment to the right skill building and focus on the holistic development of the child. As a parent, you need to rank the school as per their areas of focus and your goals and priorities. For example, Brillante academy in mission texas has a comprehensive vision of student excellence and encourages strong family involvement, so would be a top choice for those who want to be integral in their child's success. Go through the mission and vision statements of the schools along with focusing on the alumni record before arriving at your final decision.
Who Starts a Charter School?
Charter schools are usually started by people who are interested in quality education. They may be parents, social entrepreneurs, community leaders, teachers, businesses, municipalities and school districts. If a person or group wants to start a charter school, they need to submit their proposal to the authorizing entity.
How Are Charter Schools Funded?
Charter schools offer free, public education. They get money from public funds according to the number of students they enroll. In some states, they don't receive the full amount required to run the school and need to look for donations to make up the difference. Some state governments will give extra money or loans. There are federal grants available for startup costs as well as funding for certain students such as special education.
One of the main benefits of a charter school is the opportunity to put innovative educational programs into practice. For example, it may offer combined subjects such as math and science or English and social studies. It may also offer more focus on certain skills such as computer coding and programming, robotics or computational thinking.
Charter schools have a contract or charter that clearly states the goals of the school. These include academic achievement, teaching methods and administration. They must fulfill their charter to be recognized the public school authorities.
Photo Credit: Pixabay
Have you considered sending your child to a charter school?
If you find this article helpful and useful, please share it with your family and friends. Sharing helps Uplifting Families grow. Thank you for visiting.
Comments
comments