After Rascal spent yesterday morning getting cleaned up from the dirt/wind storm, he spent the rest of the day relaxing in the bathroom.  So whoever used the kid's bathroom yesterday, had to proceed with caution because Rascal was perched on the back on the toilet.  He wanted to make sure that the kids were bathing properly, something that he Wise Owls taught him a few days ago about life skills.  Rascal didn't have any complaints about their personal hygiene skills.
Rascal was in a hurry to leave last night, the kids were up a bit later than usual because my daughter had a band Christmas concert.  After the kids went to sleep, he took off rather quickly.  This morning, I woke up so that I could get the kids ready for their usual morning routine.  I let one of our dog's outside, and Rascal comes running in the backdoor as the dog is running outside.  He ran to the kitchen and climbed into the freezer.
When I went and opened the freezer, he appeared to be looking for something. I asked him what he was looking for and he told me that he was looking for the butter.  I showed him where the butter was at.   He quickly grabbed it and laid two sticks of butter on the counter for me.  I told him that I had to make some cookies, he wanted to be a good little Elf and help mama.  (Of course if he would have baked the cookies for me I would have loved it.)
Rascal came back from the North Pole hungry and he decided that he wanted a snack.  The next thing I noticed he found my Raspberry Cheesecake ice cream and a spoon.  I don't blame him after all who can pass up ice cream.
My toddler woke up kinda cranky and wasn't too terribly excited to search for Rascal this morning.  However, with the help of his older brother, they quickly discovered Rascal hiding in the freezer.  When my husband asked my son where Rascal was hiding.  He started walking around the living room pointing.  At first, I thought that he has already forgotten where Rascal was hiding, then all of a sudden he took off towards the kitchen.  Then he pointed at the refrigerator so that my husband could help him open it.  He wasn't in the refrigerator  so they opened the freezer and found him hiding.
Rascal getting into the butter.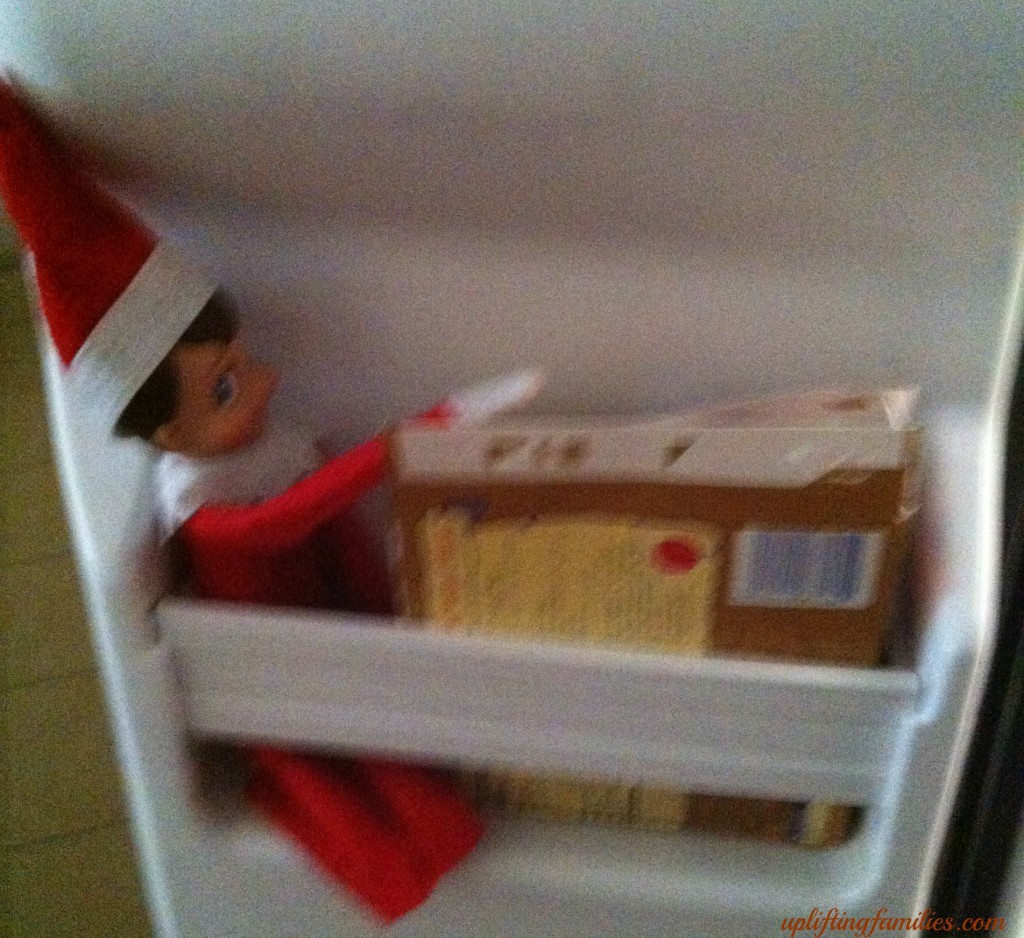 Rascal set out two sticks of butter to defrost on the kitchen counter.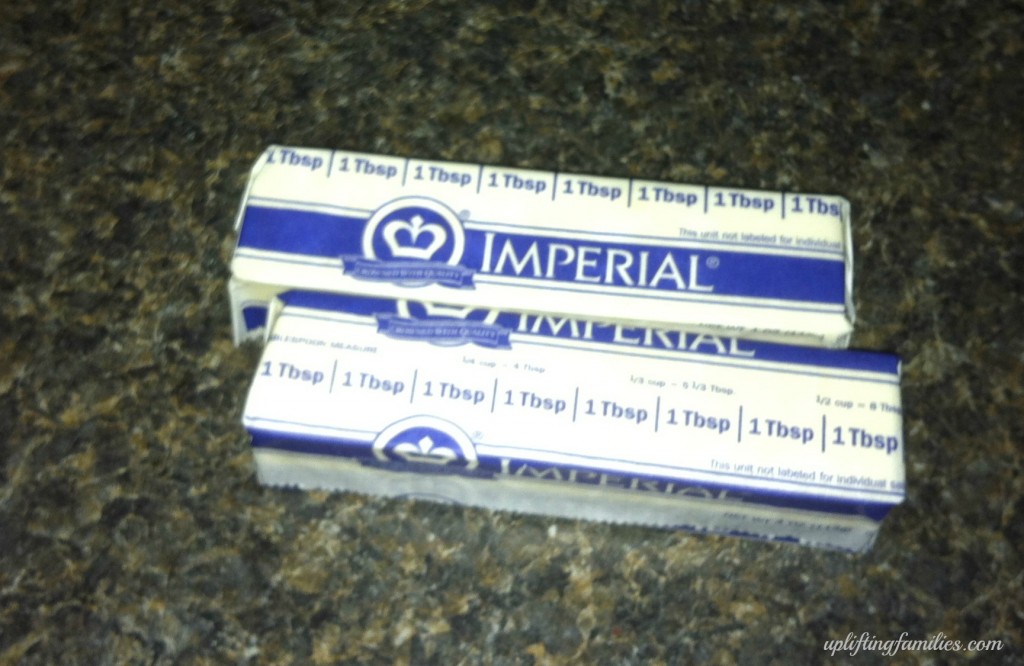 What else do you have in here mom?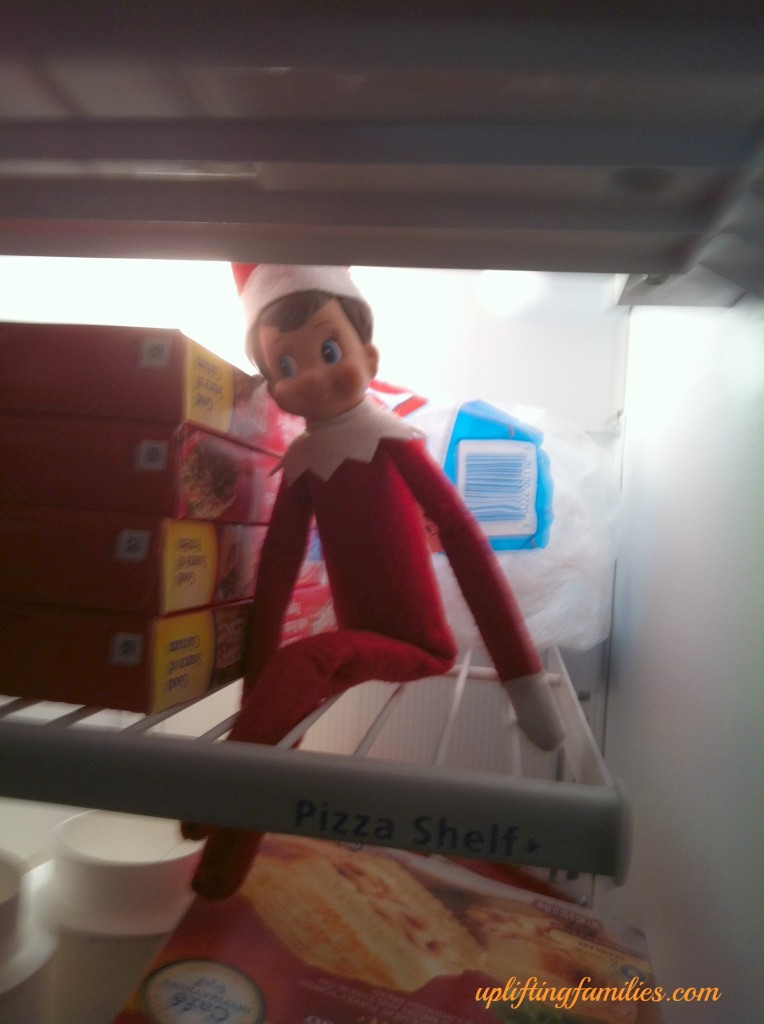 Rascal found my ice cream in the freezer.  He grabbed a spoon and ice cream.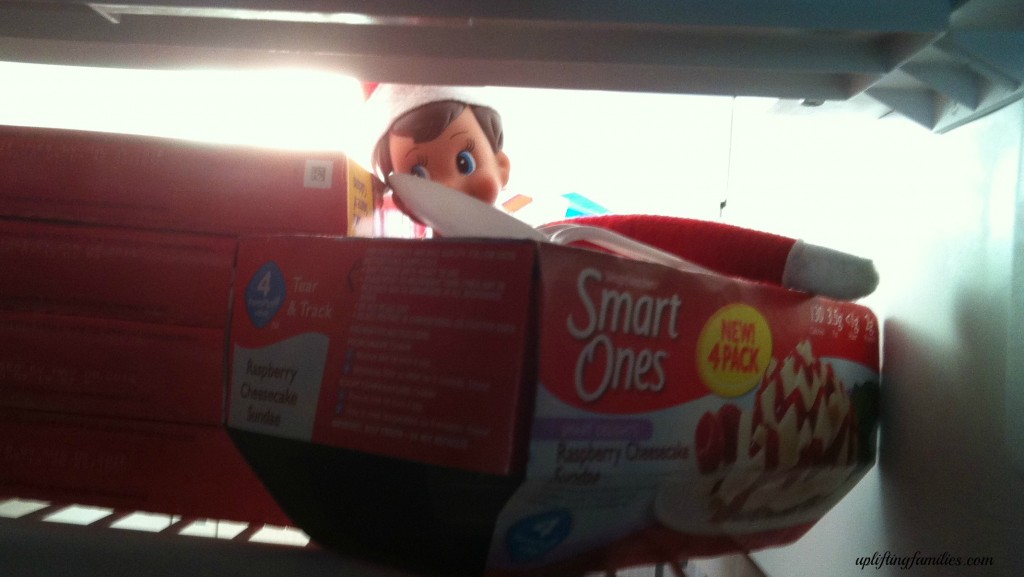 Silly Rascal.  I wonder what he will do next?  Check back and find out.
Comments
comments