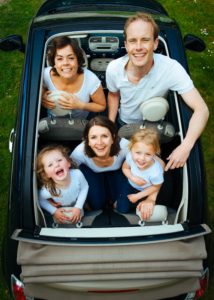 As many parents know we all go through times or phases that cause us to question how exactly we will make ends meet. This could be due to unexpected car repairs to hospital visits that our insurance won't cover. Truth remains in all cases; making ends meet can be scary and hard to do. Especially if you don't have family in the area or no vehicle for transportation. Let's talk about some helpful thing in most communities to get parents of young kids and teens through these tough times. Most often there is free or low cost help around to get you through the really hard times.
211 Info and How It Works most Of The Time
With the dial of a few short numbers you could be well on your way to getting some much needed assistance. Whatever the crisis or situation may be dial 211 on your phone and connect with an operator to get some available information about resources in your area. They will ask you a run of questions to see how they can suit your needs; after this they will check online for any actively accepting resources.
Say you need a power bill paid for or rent assistance for the month; they will search in your area and most of the time within walking or bussing distance to you on how to find available funds or help. After that, it's up to you to make the phone calls or put in the footwork to meet your needs. This is in every state across the country and readily available to use.
NeedhelpPayingBills.com The most Resourceful Website
Sometimes we need help in more areas than just rent and power — this resource will be a great for you to check out at the library computer or at home online, whichever is accessible to you.  A website called 'needhelppayingbills.com' resources tons of information for any type of need. Free diapers, food, bills to be paid. You name and this website will have something available for you to reach in your area.
Once you are on the site you will need to click your specific state and then begin to use the resource menu to navigate your way to suggested local help. This site is constantly being updated and is quite easy to understand.
Local Food Banks that also Deliver Boxes to Your House
Most of the time cities have many local food banks that you can get good quality organic or non-organic food for free if you qualify for the income standards. This has helped out a ton of families who get to the end of the month and don't have anymore food left in their cupboards. If you call 211 or research a bit online there are many local charities who will even meet your needs once or twice a month by delivering a box to your house.
If you find yourself at a food bank ask around about extra items like toiletries and clothes to get ahead. Even if you aren't out of toilet paper then, an extra roll can help you later in the month. A lot of the time these services are very friendly and if you make it early than you can beat the wait.
Free Car anyone In Need Get Votes and Ride Away
Everyone needs a car; especially working parents. You can utilize a website called 'freecharitycars.org' to enter your information and then gather votes to win a free car. A lot of the time if your story is urgent you will eventually get a car to meet your needs.
Make sure to stay active on these sites by logging in a as many times needed to meet the requirements because it could take some time to get a free car. But should be well worth the wait.
Power Bill Assistance and Programs within your Local Power Company
Power bills come quickly and many times parents are surprised at how large they can get; especially in the winter with heaters and Christmas lights. This can be handled in a great way, two times a year people who meet the income requirements or lack thereof can get power assistance. This is true regardless of the company you are with.
Local charities like St.Vincent DePaul or other sources will provide you with hundreds of dollars to pay your current debt and the next few months. Like said this usually is accepted to do two times a year per residence. Again, call 211 or research online to find out the exact information for your area.
Local Libraries – Reading Clubs Rock

We have all been to the well loved library down the street. But, what you may not know is about the reading and book clubs offered for free to local children and families. Often times they have book club along with free lunch or snacks to keep everyone satisfied. This can be a great way to spend time penny free in a hard time.
Ask your library about when and where these meetings are at.
Free Summer Lunch Programs at Schools and Parks
Free lunch programs have long been known by me and my parents as well. We're talking the 90's to my knowledge. Free for All is a program in Oregon that offers free lunches to kids every day at multiple parks in the area.
If your tight on food and want to get your children outside to play for a bit this is a great way for them to eat a good solid meal and meet some new friends. Often times they have games or arts and crafts for kids to entertain themselves with. Be sure to ask about free passes to kids clubs or swimming pools in the area while your there. The monitors of these programs should be able to point you in the right direction.
Every Baby Must have Diapers Period 
Infants need diapers to survive and stay clean. It's unfortunate that 1 in 3 kiddos don't have as many diapers as they need to meet their needs. All across the states there are local churches or charities that will help you find a pack of diapers for your kid.
Beyond this there are many companies that give away free samples of diapers or check out the National Diaper Bank Network to sign up and get even more free diapers. 211 can also be of assistance for this need.
While it seem hard there are always ways to make ends meet. Set goals to get out of poverty ultimately and take action to be able to provide a greater life for your family and kids. Even in the most difficult times people have made ends meet and a good phrase to keep is that it always works out someway or the other.
Comments
comments