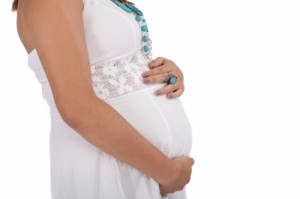 I love shopping online because I can search a bunch of online retailers looking for the best price on an item. I remember when I found out that I was pregnant with my youngest son, I went to a store to register for my baby shower. By the time my shower rolled around, I noticed that they didn't have some of the products I selected in the store or online. This was frustrating because I wanted to give out of state friends options to find a gift item in their budget. Thankfully, I was able to go online and correct my baby registry before my baby shower. Today, Daniel Clark, wanted to share with you some tips on how to buy the best baby products online.
The birth of baby gives oodles of joy to the parents. It is the most special boon that god gives to them. The parents become very excited and start to shop for the baby even before he is born. They want to shower their little angel with gifts and toys. The mothers usually resume their work after the baby is born, so it becomes a bit difficult to find enough time to buy baby care products. Parents need to apportion their time and while doing that, they are left with no time limit for buying goodies for their babies.
Select Online Shopping
Do not fret over your shopping scenario. Opt for online shopping. It is a great way for parents to buy some really good stuff for their babies especially if you end up on bed rest during the remainder of your pregnancy. They can buy the dependable baby products, from the online stores during the free time or whenever the baby is asleep. They can select from a wide variety of cribs, baby swings, infant apparels, baby lotions, shampoo, toys, baby food and many more products. You will find everything that you are looking for on the online store. Just select the category given on the website and choose your merchandise. You can carefully glance through the products, and read the given information.
Products Around on the Internet
You will find almost everything on the net regarding the baby products. Find a wide range of merchandise like cute and designer baby diaper bags, diapers, baby creams and lotions, clothes, shampoos, and toys from the reputed brands. You can flick through the collections and choose the products that you need or want. After choosing the stuff, you can add them in your virtual carts and order them together when you have finished shopping. However, keep in mind the baby's sensitive skin while buying the clothes and other stuff. The stuff like toys and cribs are made with complete conformity with the safety guidelines, and are specially designed to make the baby happy with its use. Your baby needs the best.
Find the animated Disney, Funskool, Barbie, Fisher Price, Ben 10 and other well renowned brands while opting for baby products online shopping and choose the one that you find the best.