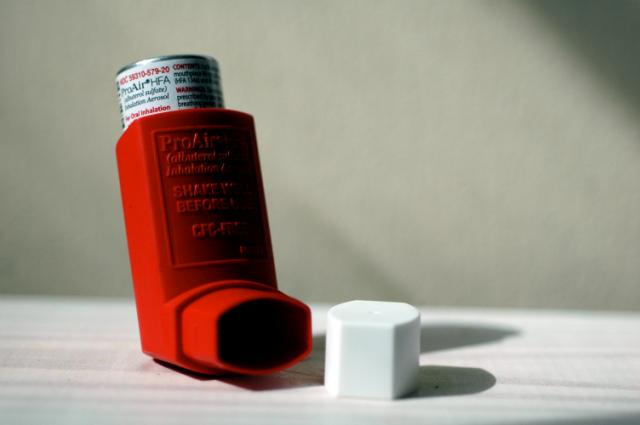 Asthma symptoms and signs usually appear in children before they grow 5 years old. In young children, less than 5 years of age symptoms that are close to asthma, are developed due to various health and medical conditions. However, if the symptoms all indicate they are asthma itself then it is very important to have your child diagnosed with proper medication at an early stage. The treatment and medication will help in making your child's every day breathing better and minimize the on and off asthma attacks and other problems related to asthma.
The severity of asthma in children differs according to their age group. Similarly, new borns, babies, tots, and kids older than that are treated differently. The treatment depends on which age group they belong to. Children with asthma and their treatment may also differ from children to children. For every child the symptoms can be minor, major or acute at any time and there is no standard time for all.
To keep your kid with asthma healthy and to keep his/her asthma symptoms under control, you must ask your doctor to give you a written prescription along with an action plan. This action plan is devised after keeping your children various medical needs, severity of the problem, your feasibility and your doctor's expertise in mind.
Here are a few helpful things parents with asthma patients can do to keep their kid problem free and live a healthy life.
Things You Can Do:
The best way to treat asthma in children and to keep the symptoms under control you must work along with your child's doctor to solve the problem based on various factors. These factors include: your kid's age, the extent of the problem, how often does your child gets an asthma attack, and what is the best and most effective way to use your child's prescribed meds. If you want your child to fully and actively participate in life then you should make these three preventive measures a regular practice.
Avoid asthma triggers and keep them under control
Regular observation of your child's asthma symptoms and lung activity.
Understanding your child's asthma, like: what triggers the symptoms, what is the most effective medication, how is he progressing in life?
Finding the right doctor and care for treatment for asthma is very important.
Minor Prevention, Better Cure:
A few practices in your day to day life and making your child habitual to it can help you minimize your child's problem to a very minimal and tolerable extent.
Always Keep Breathing Aid:
If your child's asthma is serious and he faces recurring asthma attacks then his/her doctor must have prescribed some sort of breathing aid, like: inhalers or any other thing then this must always be kept along. Your child might not need it more often but keeping it in his backpack while he goes to school and telling him/her when and how to use it can help minimize the problem when it can get worse.
Indicate your Child's Problem:
It is very important for people around your child to know he has a medical condition like asthma. To indicate his problem you can utilize medical bands and identity cards to let his teachers or other people know he is prone to getting an attack if something that triggers asthma is found in the atmosphere. This way people can also rush your child to emergency (in extreme cases) when they don't know what is done to treat asthma rather than trying treatments on their own.
Emergency Contacts:
There should be nothing that stops your child from living a normal life. However you should be realistic in understanding your child's medical needs. If you are letting your kid participate in life normally then keep some information along with him so that he/she doesn't face any difficulty.
A few healthy practices can help your child live a normal life without worrying about anything. Similarly, you will be' a little less worried if you have made these tips a general day-to-day practice.
Photo Credit: Flickr
Does your child struggle with asthma? If so, do you have any additional tips to help make it easier to manage?
If you find this article helpful and useful, please share it with your family and friends. Sharing helps Uplifting Families grow. Thank you for visiting.
Comments
comments