Rascal had to be rescued from the dog kennel yesterday while I went to run a few errands.  The dog was giving him the evil eye yesterday for being in her kennel and I didn't want her to take revenge on him.  So I placed him on the fireplace mantel so that he was safe and out of harms way.  When I went to bed last night, he was still sitting on the mantel.  However, when I woke up this morning I had to search for him before waking up the kids.  I found him hiding in my plant with some of his friends keeping a close look out for the kids on the floor.  As I got closer, I noticed that he had a cell phone in hand and was sending text messages.
My toddler found him hiding this morning and quickly walked to his older brother's room so that he could show him where Rascal was hiding.  Then he went to get daddy so that he could show him too.  He is so cute, when he find Rascal he points to where he is hiding and smiles.
Silly elf was doing a Toy Story re-enactment.  In The Toy Story movie the army guys are perched in the  plant at Andy's house and one of the army men have the walkie-talkie in tow.  The army guys were reporting back to all the toys in Andy's room to reveal what new toy's Andy received for his birthday.
Silly, Rascal was hiding in my plant sending text messages to Santa Claus.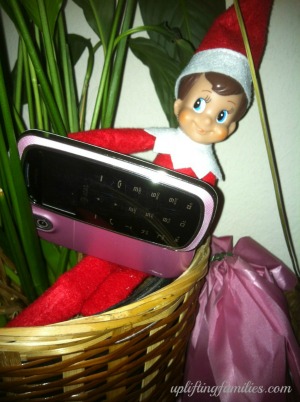 Rascal recruited a few friends to help watch the kids.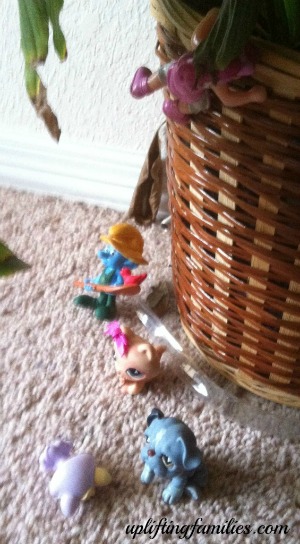 Rascal and his friends waiting to surprise the kids.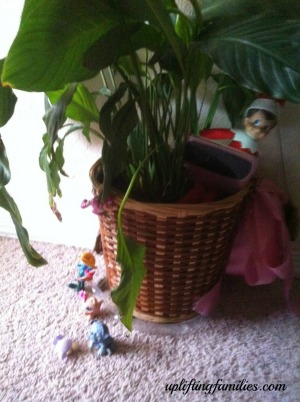 Rascal plotting his next move.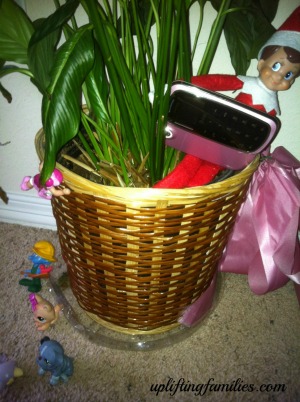 Text message that Rascal sent to Santa Claus.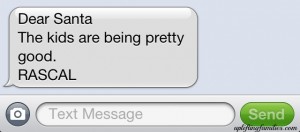 What will Rascal think of next?  Check back for updates.
Comments
comments