I have always loved flowers and think that they are beautiful especially when you grow them in your yard. In the past my home has had some type of flowers in the front yard so that I could enjoy them year round. I have never been a fan of getting flowers for special occasions because they only look good for a few days most of the time. Since I hurt my back doing yard work, my yard has been lacking in the floral department. I have been thinking of getting some pretty flowers and planting them.
Mother's day is  just around the corner and I wanted to share with you some of my personal favorite flowers.
Spring may have just arrived, but, Fresh Flowers already has the favorite springtime flowers available and they are looking bright, bold, vibrant, and gorgeous. For flowers online in Melbourne visit Fresh Flowers and pick your spring favorites. There is a wide variety available flowers that you can choose from:
Tulips
Daffodils
Asiatic Lilies
Irises
Hyacinths
Tulips Are a True Sign of Spring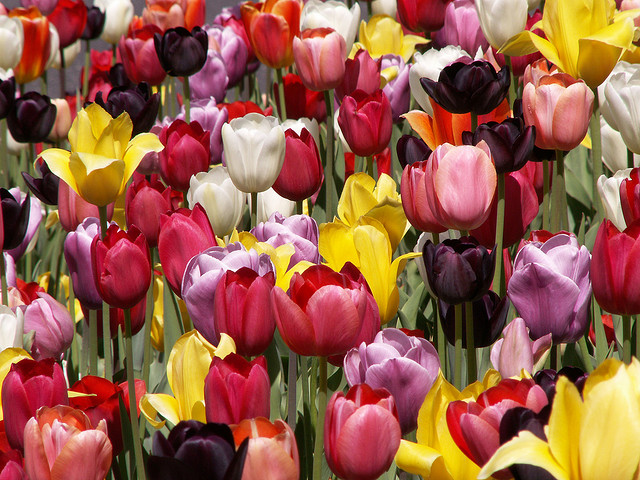 Photo Credit: Flickr via Creative Commons
Tulip bulbs are planted during the fall and stay underground until the spring. Letting you know that it has arrived! At a time, when the trees are still bare, waiting for their leave to appear and the air is still cool; tulips bring color and warmth to the earth with their brightly colored flowers and beautiful green leaves. This is a flower that is sure to bring a smile to anyone's face and to warm their soul. There was a time when these radiant flowers only bloomed in red and yellow, but, thanks to the ingenuity of breeders there are now a plethora of colors to choose from. Have a friend that is feeling blue? Why not get in touch with your local florist and choose a bouquet of tulips to brighten his/her day.
Daffodils:The Symbol of Friendship!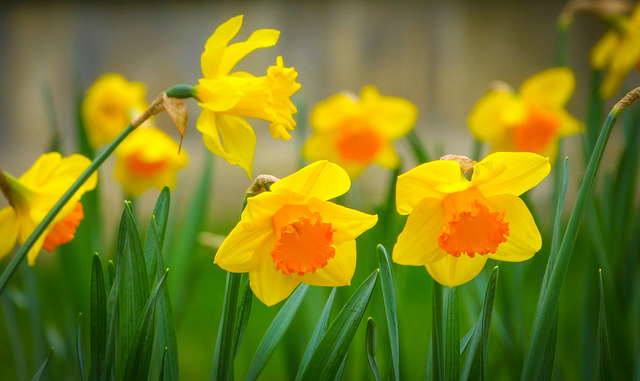 Photo Credit: Flickr via Creative Commons
If you want to let a friend know that they are special to you try choosing one of the daffodil arrangements from Fresh Flowers. These springtime favorites are well-known for their longevity so enjoy them while they are available. You don't have to settle for basic yellow daffodils. There are also yellow daffodils with orange trumpets and white daffodils with yellow trumpets. It doesn't matter the color you choose because one is as lovely as the other. Show your friend how glad you are to have them in your life with an arrangement of the flower that symbolizes friendship; the daffodil.
Here All Year, But, Most Popular In the Springtime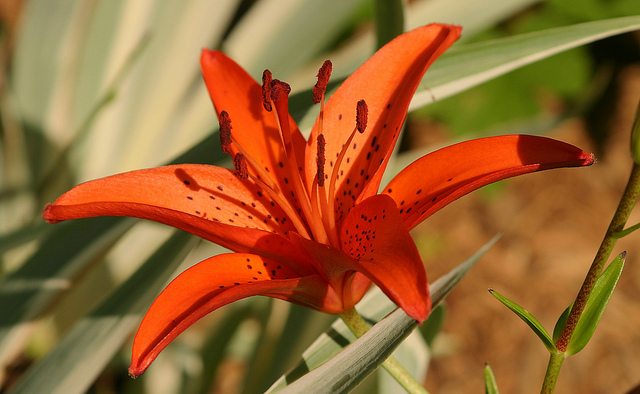 Photo Credit: Flickr via Creative Commons
Asiatic lilies are one of the few flowers that bloom all year, but, people to make them their choice more during the springtime. The main reason they are so popular during the spring is because they are also known as the Easter lily. After they bloom in the spring, they will last until the end of the summer. There is no need to wait until Easter. You can order them now! Start enjoying the beautiful bell shaped flowers with a scent straight from heaven. For flowers online in Melbourne visit Fresh Flowers and have one delivered today! Some people are allergic to lilies so use caution when purchasing them for others.
Add Color and Class with Irises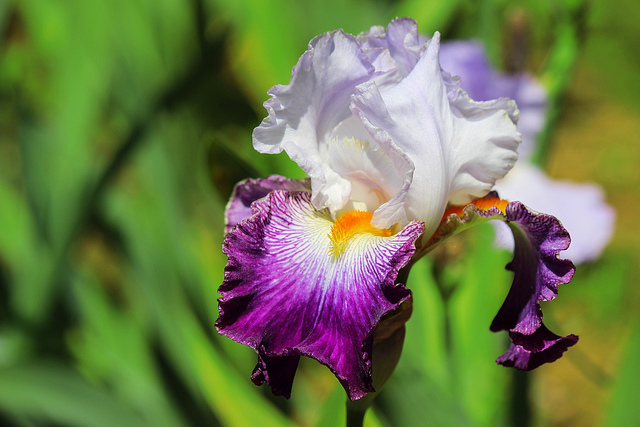 Photo Credit: Flickr via Creative Commons
Many people wait for spring to see the irises popping from the ground to fill the garden with color. These are a perfect addition to just about any bouquet because they come in a variety of colors. The most popular however is the purplish-blue variety which looks great with white daises and yellow lilies. These are a flower that seems to add color and class to any bouquet they are incorporated into.
The Sweet Smell of Hyacinth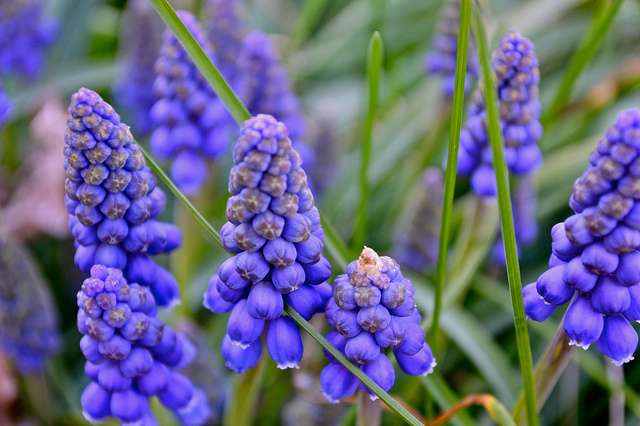 Photo Credit: Flickr via Creative Commons
This flower can't help but to be a springtime favorite with its sweet smell and vibrantly intense colors.In the popular shades of indigo, these blooms look like a bunch of grapes mixed among the arrangements. If indigo is not the color of choice, these sweet flowers also come in shades of blue, yellow, white, magenta, and pink so there is one that is pleasing to every eye. They have a sweet smell, but, the sweetness can become overwhelming so it is recommended to use them sparingly for indoor arrangements.
It is time to get spring into your home so don't hesitate to get a head start; for flowers online in Melbourne visit Fresh Flowers.
What is your favorite spring flower?
If you find this article helpful and useful, please share it with your family and friends. Sharing helps Uplifting Families grow. Thank you for visiting.
Comments
comments