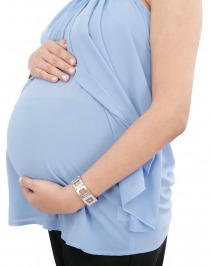 Child birth classes are designed to provide expectant mothers with information so that moms are prepared for labor and delivery.  Every woman will have a different labor and delivery experience, but the techniques used to help minimize pain and prepare a mother for labor are similar.
I remember when I was a first time mom, I didn't feel that I really needed to attend a child birth class, I had it in my mind that I was going to have a natural birth and knew how to breathe.  I thought that was all that I needed to know.  However, my mom urged me to attend a child birthing class and I was able to learn some information on the different types of pain management that is often used during child birth.  I attended a class that was provided by the hospital;  however, today mom's have a wider variety of information at their finger tips to help them prepare for their baby's arrival.
Disclosure:  This post is for informational purposes only.  All opinions reflected in this post are my own.
What type of information do they provide during a child birth class?
The topics that are covered in your child birth class may vary from the class that I took.  The instructor during my child birth class covered:
Hospital Policies
Different Types of Birthing Methods
How to Tell If You are in Labor
Where to Go if you Think Your in Labor
How to Breathe Properly Through Contractions
Pain Management Options
Basic Breastfeeding
Comments
comments