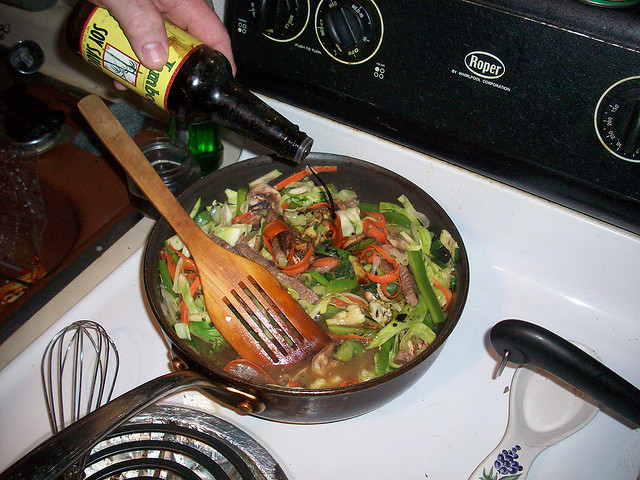 Chow mein, General Tso's chicken, fried rice, sweet and sour pork, and chop suey — these dishes are just a fraction of the humongous world of Chinese cuisine.
Chinese cuisine has always been a popular culinary industry all over the world for its unique, cultural, and palatable style. Anywhere you are, it's rare not to find a Chinese restaurant (or at least a Chinese-inspired restaurant) near you. It's almost tempting to make it an everyday practice to have Chinese takeout.
But hold your horses for a second before zooming out of your door or picking up your phone to order some Chinese grub to go. Although this cuisine seems completely OK to be coming from any Chinese resto, cooking your very own Chinese meal is actually a far better option! Here are five reasons why:
Easy and Delicious is Not Always Healthy
Convenience is one of the primary players in todays' eating culture. Like any other restaurant or takeout food, Chinese is prepared for its consumers' ease. All you have to do is split the chopsticks apart and devour your order in one sitting. Who wouldn't want something so convenient and so delicious at the same time? Be warned though, because the simplicity and tastiness of Chinese takeout mask things that can potentially harm your health. Some Chinese restaurants offer food that are heavily laden with sodium, MSG, artificial flavorings, sugar, calories, and fat. Cooking your own Chinese food will enable you to control and know the amount of these substances that go inside your body. So instead of rushing out to the nearest Chinese restaurant, better head to a Chinese grocery store.
Remember that the Internet holds a variety of quick and easy recipes you can try yourself. And to make this culinary endeavor even more convenient, shop for your ingredients online, too. Stores offer a wide array of essential Chinese ingredients to use for your next culinary adventure.
It's Cheap and Cheaper Thank Eating Out
Cooking your own Chinese food is not only cheap but is also cheaper than eating out or taking out. It may seem intimidating to cook your own Chinese food at home, thinking it will cost so much; but it's actually a more affordable deal. Sometimes the money spent on an individual's restaurant meal will be able to cover a meal for two more people. Ingredients are relatively inexpensive and easy to find since Chinese grocery stores that sell them are almost as many as the restaurants serving up Chinese cuisine.
Cooking Your Own Meal is Gratifying
There's a deep satisfaction and pleasure that you feel whenever you see the product of your labor (even when it's as easy as 1-2-3). Cooking your own Chinese food will give you that same gratifying feeling. It's also enjoyable to see your friends' or family's reaction when they taste your delectable creation. Impress them when you tell them it's not even takeout.
You Can Cook According to Your Taste and Restrictions
When you prepare your own Chinese meal, you can make sure that it's exactly the way you want it to taste like. Not only that — some people who are craving for Chinese food but are restricted by specific diet and food allergies and sensitivities can make sure that none of their food's content can compromise their health.
It Saves Time
Yes, it's kind of contradicting the notion of the convenience of restaurant grubs. But since Chinese dishes can be whipped up in a jiffy, it actually takes a lot more time to go to the restaurant, place your order, and wait for it. Stack away ingredients and cook them whenever you crave for Chinese instead — that's definitely the quicker option.
So the next time you're craving for Chinese food, don't be too quick to let the temptation of dining out or getting takeout win you over. Head to the nearest Chinese grocery store and keep in mind these simple reasons why it's better to cook Chinese food yourself.
Photo Credit: Flickr
Comments
comments