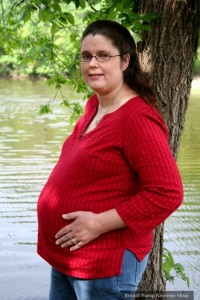 When I was pregnant with my third child, I had to search for a breast pump so that I could continue to provide my baby breast milk while I was at work.  I knew that I needed a heavy duty, double electric breast pump but I do a ton of research before choosing a breast pump.I choose Medela for its name, reputation, and my co-worker had one.  However, after starting this blog and researching breast pumps, I realized that there are different types of breast pump available.
Disclosure:  The opinions reflected in this post are my own and based upon my own experience.  I was not compensated for this post.
The Truth About Medela Pump In Style Breast Pump
My Medela Pump in Style on the Go Tote was a great investment and endured almost 14 months of use.  I never had any major issues with my breast pump.  Occasionally, I would have condensation build up in my tubing.  To remove the condensation, I would run my breast pump without my flanges attached for a few minutes and this would allow the tubing to dry.  Also, I have heard other mother's complain about their milk backing up into the tubing; however, I never experienced this issue.  I noticed that the flanges that I had were made with holes in the top, this allowed the milk to overflow outside of the bottle. This prevented the milk from backing up into the flanges and running into the tubing.