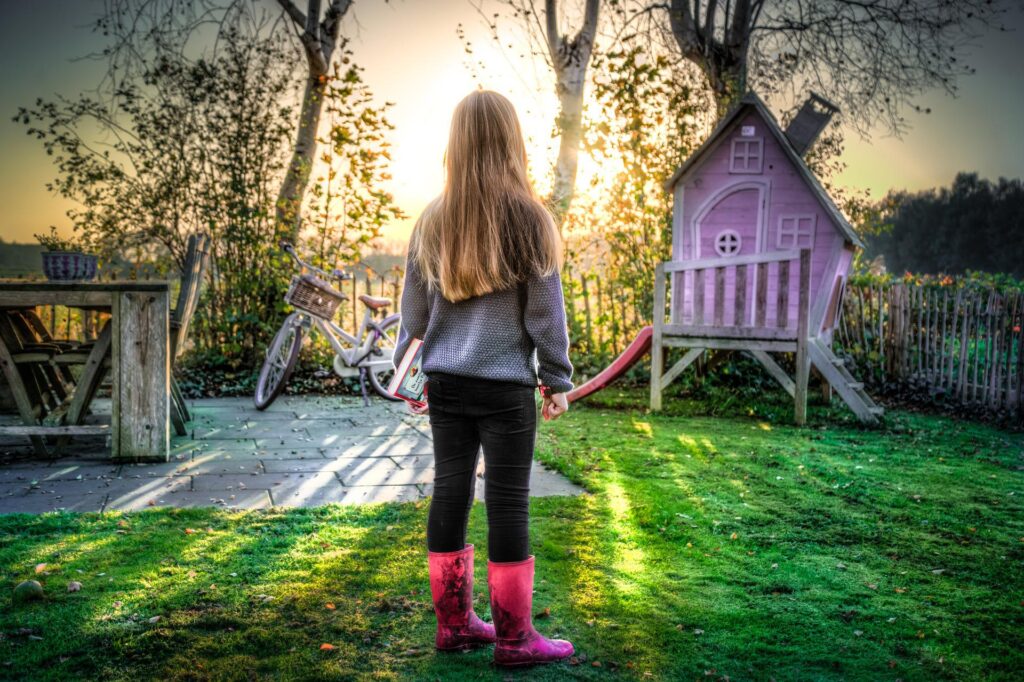 Youngsters get bored easily and need fun activities that not only reduce the hours they spend in front of the TV but also make them productive and active. The backyard is the closest place to stay and unwind instead of tasking yourself with the exhausting chore of finding a nearby playground for your kids to have fun.
Your backyard (if there is enough space) can be converted into an exciting and entertaining wonderland for your kids. This way, you also get to watch and have a pleasurable time with them as a family.
Ways to Create Your Child's Dream Playground
Most parents have no idea how to transform their empty backyards into a safe playground for their kids. Below are some ideas you could consider.
Build a Treehouse
Building a treehouse for children increases their overall coordination and physical strength. They become healthier and can receive and enjoy fresher air. It also reduces their stress level, which makes them much happier and brightens their mood.
Set up a Trampoline
This encourages them to enjoy the outdoors more. Children usually do not like to remain in one place and can often be found climbing and jumping, especially on furniture.
Assembling a trampoline for them is not only an exercise in disguise, but also saves you the trouble of keeping them off the furniture. They can practice their jump routines outside.
Furthermore, jumping on a trampoline has been said to stimulate growth in youngsters and improve their postures and flexibility.
Build a kids climbing dome
With their extra energy and, as noted earlier, their penchant for climbing, this is the perfect way to keep them entertained and busy. This activity also presents some sort of creativity to them as they imagine various ways to climb it.
The geodesic dome improves kids' problem-solving skills, coordination, and balance, as well as their strength and perseverance. Check out this list of dome climbers for kids.
Set Up an Inflatable Pool
No more going to the beach or public pools to cool off or swim when you can create your own pool right there in your yard. It doesn't require much to set up. A review of lifetime dome climbers for kids shows that it is much safer than swimming pools, and you are better able to keep an eye on your children.
They can take a break after long hours of playing in the sun, or better still, engage in other water activities that improve their motor skills. You could also add a slip 'n' slide that leads directly into the pool.
Try Backyard Camping
Build a camp in your backyard where the whole family can bond, gaze at the stars, tell stories, and have roasted marshmallows. This teaches kids the basics of survival and is also a way for the entire family to have fun.
Conclusion
These few recommendations not only encourage creativity and productivity in your kids, but also reduces their restlessness and improves their mental health. It also keeps them well entertained and enhances their cognitive development. Check out this review of lifetime dome climber for kids today.