I have had a passion for crocheting since my youngest son was born.  It has been a while since I have crocheted anything.  I have mostly crochet blankets to give to people who I think would enjoy them.  But I have seriously considered creating simple crocheted items to sell.  I love blogging but I need another hobby to help keep me busy while sitting at home.
I am currently working on two crochet projects.  Yes, you heard me correctly, two projects.  I went to the store to buy yarn for the first project that I had started but they didn't sell the yarn color that I needed.  I didn't have time to run all over town yesterday to look for it.  So I picked up some yarn to start a new project.
Project 1: Angels in the Clouds
I can't post a copy of the pattern, it is a copyrighted pattern but it can be found in "A Year of Afghans: Book 3"  The pattern isn't visible in this photos, but its a granny square with an angel in the middle of it mixed with another granny square patterns with clouds.  I started this blanket with some spare yarn that I had lying around the house.  If I can't find more yarn to match, I will have to scrap this project.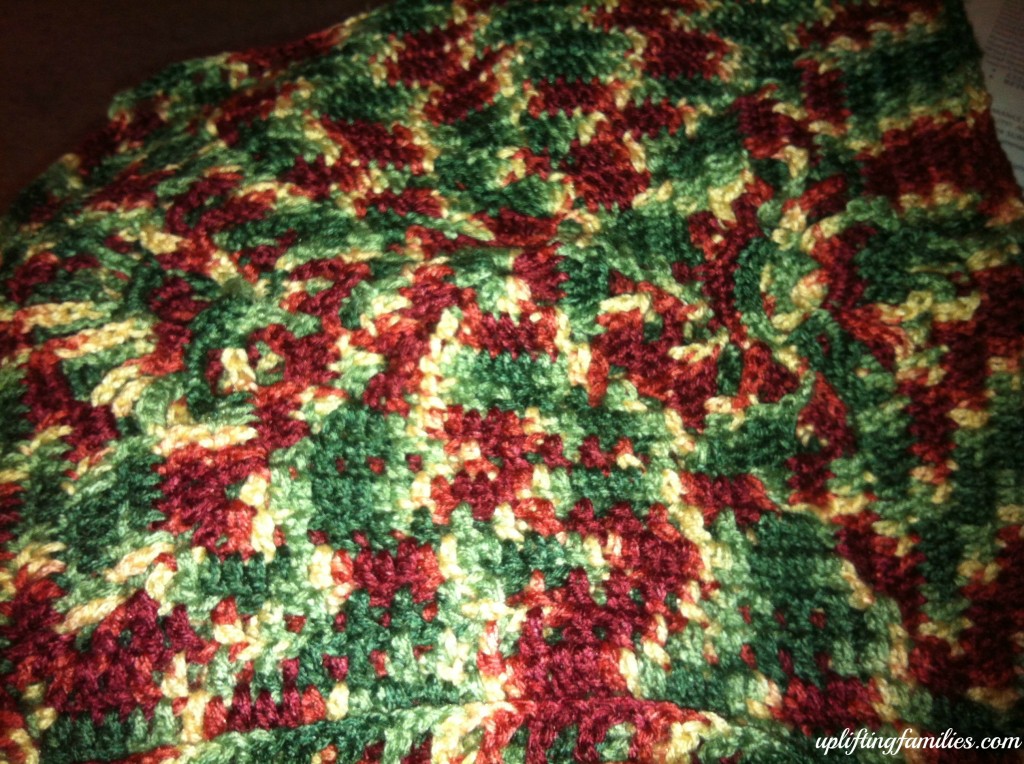 Project 2:  Heartwarming Fans
This is an elegant looking blanket when it is finished.  It is an easy blanket to make and it is lined with hearts on both ends of the blanket.  This is one of my favorite blankets to make and give away.  So when I picked up yarn yesterday, this pattern came to mind.  It is also a copyrighted pattern and can't post it online.  It too can be found in "A Year of Afghans: Book 3."  I just started this blanket today and I am working on the body of it.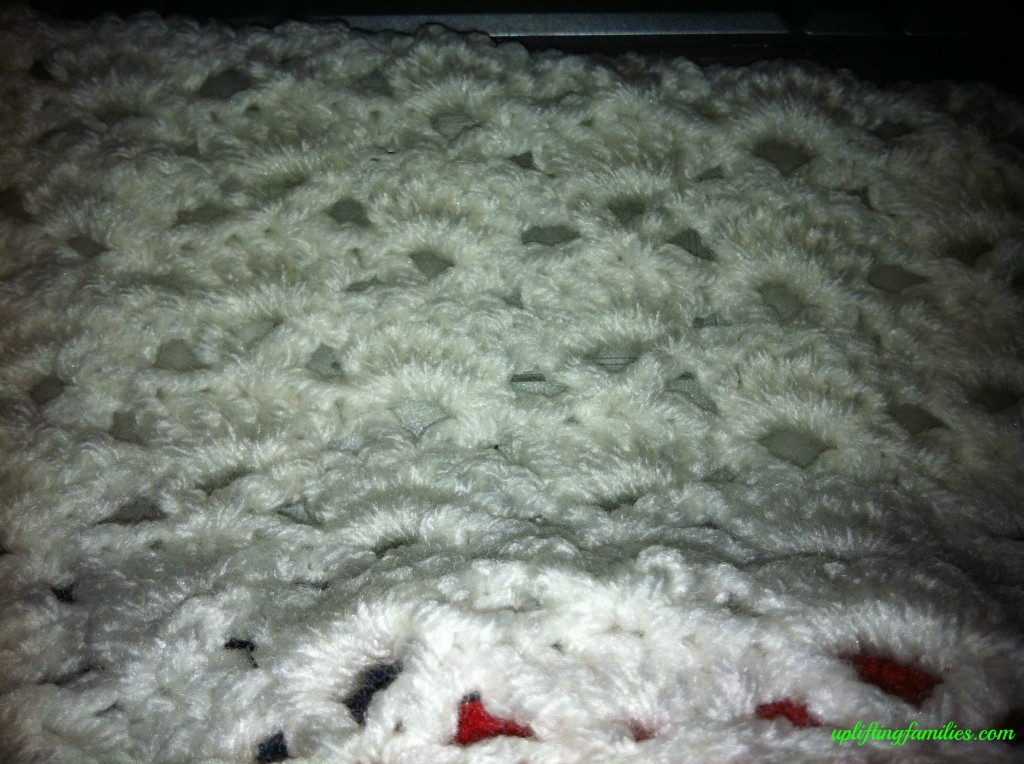 Comments
comments