Dress Choice Number 1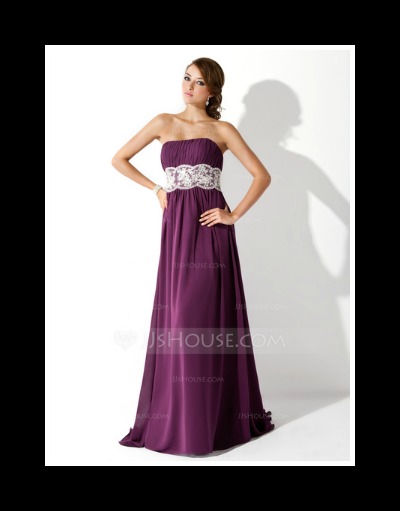 This dress is beautiful. In fact, I could picture my daughter wearing this dress with her rhinestone high heel shoes. I love the color and it would look awesome with some cute rhinestone or pearl necklace and earrings. This is a dress features an empire waist. This dress is strapless but mom's if you are worried about it falling off your daughter you can you add straps or sleeves to most dresses, make sure that is possible before you place your order. You can even add a cute jacket if you are planning on attending a formal dance during the winter. If you don't like the color pictured, don't worry they have a large variety of colors to choose from to please your tastes. However, the lace will be the same color and design no matter which color of dress that you chose. Here are a few of the other colors that the dress comes in: Watermelon, Red, Burgundy, Silver, Chocolate, Clover, Pool, Fuchsia,Ocean Blue,  Lilac, and More.
When I saw this dress, I really expected it to cost over $250 dollars due to the delicate lace/beading around the waist but I was pleasantly surprised with the $135 price tag, it is on sale and this price might not last long.
Dress Choice Number 2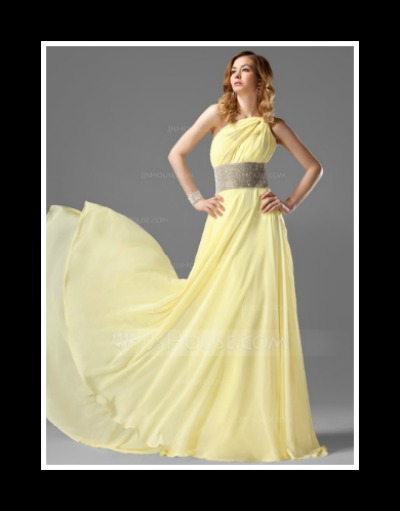 I love the style of this dress even though I am not a fan of the color.  However, I bet it would look beautiful on my daughter. This is an A-line/Princess cut prom dress. I love the top of the dress and the single sided shoulder strap. My daughter is a fan of rhinestones or beading and this dress has a beautiful beaded waist band. Plus my daughter could wear her silver rhinestone high heels with this dress too. She could also add some dazzling earrings and bracelet. These small added touches can make your daughter look stunning in this dress. Like I mentioned, this dress comes in several different colors:  Orange, Candy Pink, Brown, Dark Green, Ink Blue, Royal Blue, Dark Navy, Jade, Black, Ivory, Silver, and more.
When my daughter showed me this dress, I was surprised that the price of this dress was $128.99, which is a fabulous price for a prom dress, it normally retails for around $200.
Order a Dress With A Built In Bra
I love that these dresses come with a built in bra so that you aren't running all over town searching for the perfect bra that won't show when while you are wearing a formal dress. I personally wouldn't wear those awful looking stick on bra's.  In fact, I haven't ever tried them because they look uncomfortable. Depending on the dress you decide to wear to your prom or special occasion, you may or may not be able to wear a strapless bra that will work for your dress. At JJHouse.com all of the dresses come with a built in bra feature. Just remember this when you are getting a professional to help you with your dress measurements.
Plan Ahead When Ordering a Special Occasion Dress
When ordering a formal dresses online, you need to plan on ordering your dress a minimum of 6 to 8 weeks prior to the big event. Once you receive your dress, you should immediately inspect it and try it on. If you have any problems with the dress, be sure to contact the retailer immediately, most stores have a very specific return policy so make sure you read all of the details before placing your order. If the dress is too big, you can easily get a seamstress to make minor adjustments before the big day. However, if the dress is too small you might have to return it for a bigger size or make alternative arrangements to find a new dress if you don't have to the time to wait for a replacement dress from the online retailer.
Check out the huge selection of formal dresses for every occasion:
Homecoming Dresses

Cocktail Dresses

Evening Dresses

Holiday Dresses

Little Black Dresses

Sweet Sixteen Dresses

Quinceanera Dresses

Wedding Dresses

Wedding Party Dresses

Maternity Bridesmaid Dresses

Mother of the Bride

Flower Girl Dress
Disclosure:  I participated in a sponsored campaign. All opinions in this post are my own.
Like these prom dress accessories? Click on the photo for more information.
Which dress do you like better Dress 1 or Dress 2?
Comments
comments