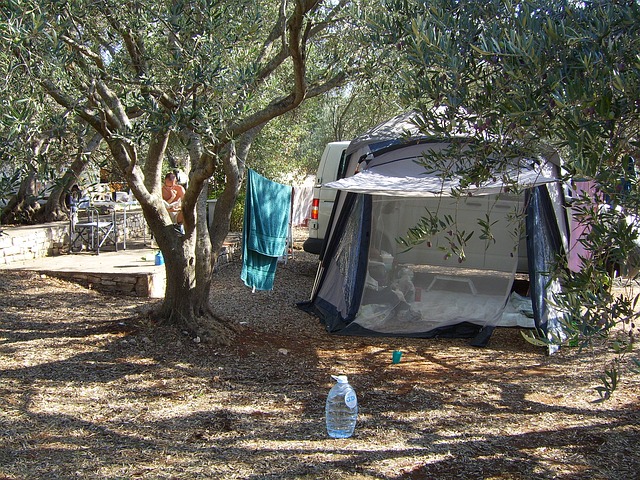 Many families would say that a camping vacation is one of their favorite leisure activities and it can be a lot of fun for everyone, regardless of age.
You always set out for your adventure with a smile on your face and looking forward to what the great outdoors has to offer, but sometimes things don't turn out how you are expecting them to.
Accidents, injuries and illness do happen, so here is a look at some of the ways you can protect yourself and stay as safe as possible when you visit a campground.
Know Your Limits
If you have limited skills or experience when it comes to camping, it is always best to know your limits and don't take on more than you can cope with.
A good idea is to take a few day trips and get the hang of things, before you set off into the wilderness with very little idea of what to expect when you get there.
Get yourself a camping 101 and find out about key safety issues such as how to deal with insect bites, which plants to avoid either because they are poisonous or can cause an allergic reaction, and how to deal with exposure to heat and cold, as well as what to do if you get lost.
Stay Together
One of the most common problems associated with camping accidents is when the family get separated and then a storm blows in to create potentially dangerous conditions for vulnerable children who find themselves alone in the wilderness.
Agree to stick together at all times as a family unit or at least have a plan, such as using whistles or a cellphone if there is a signal, so that you have a better chance of finding a family member if they get lost.
Practice Good Food Safety
The last thing you need on your camping adventure is to be struck down by an illness caused by poor food safety hygiene.
The fundamental principle to remember is that you don't have access to your usual comforts like a fridge and an oven, which can present a challenge in trying to keep the right foods hot and cold.
Bacteria can grow rapidly at temperatures between 40F and 140F. Anything above or below those figures is what you should be aiming for and when you consider that bacteria can reach dangerous levels within just a couple of hours, there is not much room for error on storing and cooking your food.
Use gel-packs and insulated casserole dishes as a way of keeping refrigerated items at the right temperature and allowing your cooking to hold a good heat for longer.
When Things go Wrong
Camping injuries and tragedies sadly happen every season and according to a Los Angeles car accident attorney, your vehicle and passengers are both at risk when you enter a family campground.
Damage to your vehicle and the risk of injury to passengers can occur when there are incidents such as fallen trees and wildlife like bears on the prowl. Parks have a responsibility to protect their visitors and even when you think that the damage is an act of God, there are often circumstances that could mean the camp owners are liable for not adequately protecting their patrons.
Hopefully, your camping adventure will pass without a hitch, but make sure you are prepared and do what you can to keep the family safe while you are enjoying the great outdoors.
About the Author
Ann Johnson is a family counselor. She likes to write about what has worked best for her on the web. You can find her articles primarily on family life and healthy living websites.
Photo Credit: Pixabay
Where is your favorite place to go camping with your family?
If you find this article helpful and useful, please share it with your family and friends. Sharing helps Uplifting Families grow. Thank you for visiting.