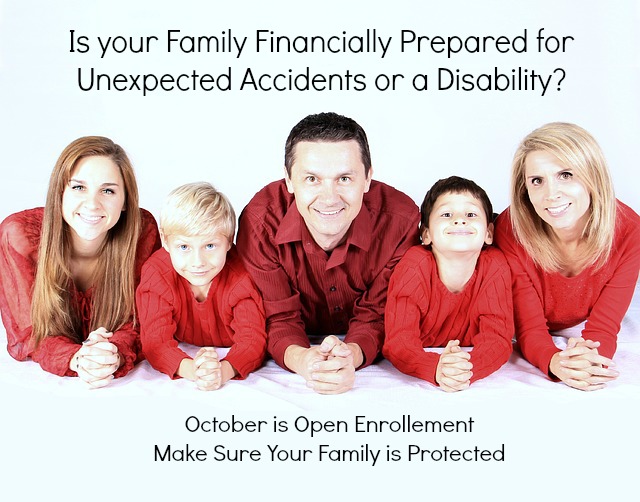 October is open enrollment month for health insurance, dental insurance, and accidental insurance coverage like Aflac. Accidents happen and it isn't always something that we can prepare for. The great thing about Aflac it helps cover life's accidents and mishaps even maternity benefits if you get the coverage. I remember getting into my very first car accident like it was yesterday. My daughter was sick so I was on my way to take her to the doctor's office when I was rear ended. The light had just turned green and traffic was slow to move so I had to stop a bit quick. The car behind me was following too closely and slammed into the back of my SUV. I remember looking up in my rear view mirror right before it happened. I am pretty sure that I hit my head on the steering wheel because I blacked out for a moment.
I didn't go to the doctor right away because I wasn't hurting yet. But as the day progressed, I ended up driving myself to the ER a bit later that evening. They started me on some muscle relaxers and pain medication after taking a few x-rays. After several years, they never really did figure out what was wrong with my back. Fast forward to 10 years later, after moving into our new house I was doing some work in the yard and noticed that my back started hurting so bad. I had to go back to the doctor for more x-rays and an MRI. They said that I had a bulging disc at L5-S1 and wanted to try a variety of treatments to see if they would help. At this point, I have been out of work for 3 years now. I was forced out of my job and due to my chronic back pain/fibromyalgia I am unable to hold down a typical job outside of the home.
Today, I want to make sure that you and your family are protected. Did you know that 1 and 4 people will become disabled before they are able to retire?  Here are a few ways to protect you and your family today:
Start an Emergency Fund – Savings Account
A savings account is a great way to put money aside for a rainy day.  You never know when you need additional money to cover medical expenses, monthly expenses due to a layoff or disability, or even need money to pay day to day bills.  Most couple aren't prepared for financial emergencies. Find a bank so that it makes it hard to get to the money so that you aren't constantly withdrawing from this bank account unless it is a true emergency.
Using this method, can help you determine if you really need something vs getting something you want.  It isn't as tempting when you don't have the money in your checking account or cash to cover what you want when you have immediate access to extra money.  When you set up a savings account, you can even have your employer automatically send a certain amount of money each paycheck to your savings account and the rest of your paycheck to checking account.
Many financial experts recommend paying yourself first, so creating a savings account will allow you to pay yourself first.  I recommend paying yourself the first 10% of your check.  If you tuck away 10% of your paycheck each month, you will be surprised how quickly the money will accumulate especially if it is left untouched except for true emergencies.  Plus, most people don't even realize the amount of money missing if it is taken out before you receive your paycheck.
Invest in a Short-Term Disability Policy
Getting a
short term disability policy from Aflac
can help you with life's unexpected emergencies.  The policy usually helps cover your everyday living expenses while you are unable to work so that you are't losing a huge chunk of your income.  A short term disability policy is for people who suffer from an illness or disability that keeps you from being able to work for a short period of time. Some companies offer a short term disability policy or they partner with companies such as Aflac.
Did you know that a short term policy might even cover your absence during
maternity leave
too? Don't forget to ask your Aflac agent for more details.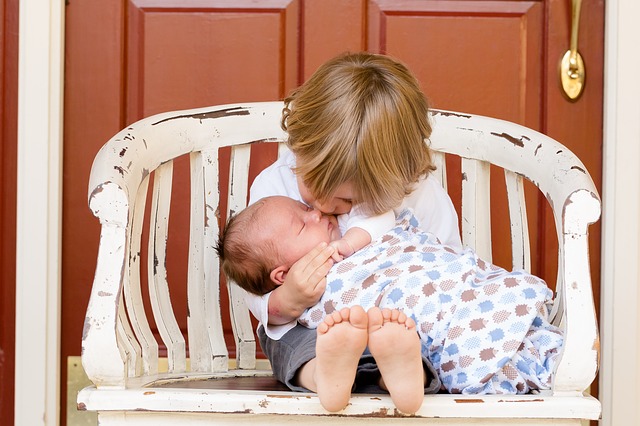 Invest in a Long-Term Disability Policy
Did you know that it takes roughly three or more years to get approved for social security disability especially if you are under the age of 50 or older. Many families aren't prepared financially to handle a long term illness or a permanent disability that prevents you from working.  A
long-term disability policy
picks up where your short term policy ends.  Getting a long-term disability policy can prevent you from losing your house, car, or lifestyle that you enjoyed before you became disabled.
A long term policy has many great benefits and can protect you and your family from financial issues in the event that you can no longer work or do your job.  If you can't return to your original position and have to take a major pay cut, a 
long term policy will continue paying your payments
 at a reduced rate(check your policy for exact details).  Check with your human resources office to determine if your company has a long term disability group policy or purchase a policy from a reputable company like Aflac.
Check With a Financial Adviser Before Cashing in Your Retirement Funds
If you become disabled, it is possible that you may be forced to cash in any retirement accounts that you have. However, before cashing in a retirement policy you should consult with a financial planner for professional financial assistance before you decide to cash in your retirement.  Remember once you have exhausted all over your assets, then you no longer have a back up plan.  When you cash in your retirement , it is best to put the money into a separate bank account so that you aren't tempted to use the funds unless you have too.  You may have to end up using the money to cover your basic living expenses and you can try and stretch your funds as far as possible.  Don't forget to ask your financial planner if cashing in your retirement will put you into a higher tax bracket for this year's income taxes.
Save Your Tax Refund Check
If you are one of the lucky people who actually get a tax refund, you should either save it or use it to pay down your debt.  I know that most people often times splurge on items that they want; instead, of putting money aside for an emergency.
Short and long term disability policies from Aflac would be a great investment to make sure that you and your family are protected, in case something happens that you or your spouse.  This is the one thing that I personally failed to do because I considered these types of policies to be too expensive and I never imagined being unable to work.  A policy like this would have covered my current situation and protected my family's financial future.
Critical Care Insurance – Helps cover costs associated with medical issues from a stroke or heart attack.
Accident Insurance – Great for parents who have accident prone children or those that play sports.
Cancer Insurance – Help covers the cost associate with cancer.
Hospital Indemnity Insurance – This plan helps cover the cost of inpatient expenses that aren't covered by your major medical insurance.
Life Insurance – A life insurance policy can leave you feeling satisfied knowing that your family has enough money to cover unexpected expenses that are related if someone passes away.
Disability Insurance – I mentioned the two types of policies in detail above. Having a short or long term disability plan can protect you in the event that you can't work for an extended period of time or you become totally disabled. It can be very difficult to get Social Security disability.
Photo Credit: Pixabay
I was selected for this opportunity as a member of Clever Girls and the content and opinions expressed here are all my own.
Is your family prepared for unexpected accidents or a disability?
If you find this article helpful and useful, please share it with your family and friends. Sharing helps Uplifting Families grow. Thank you for visiting.