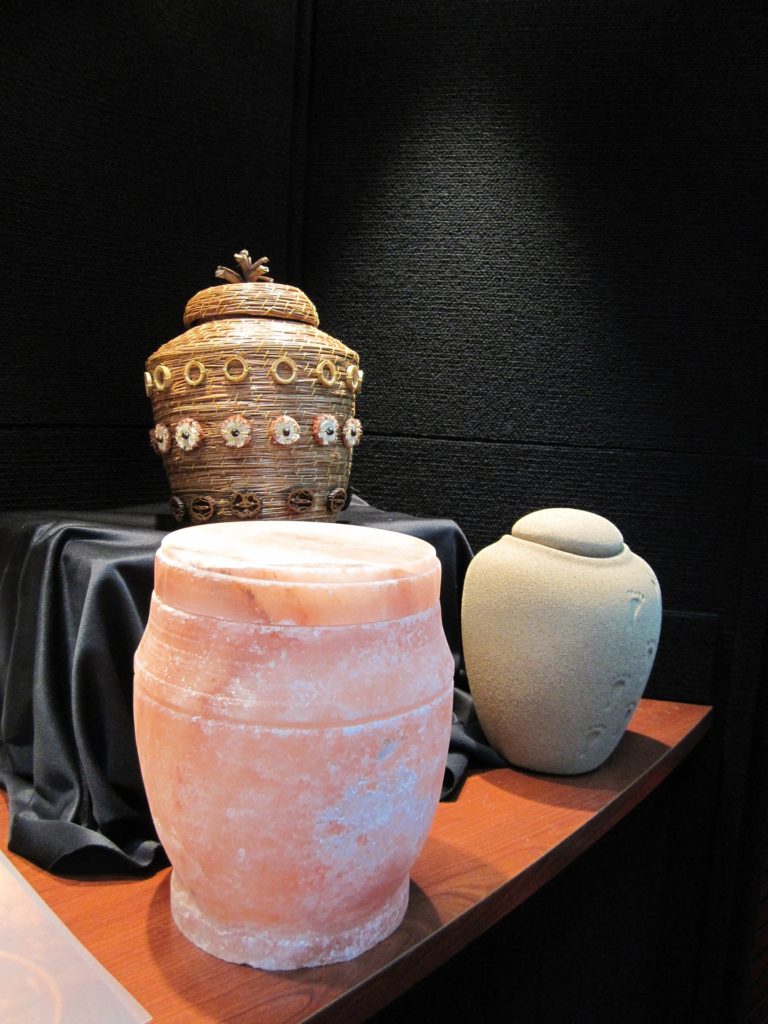 There are many practical benefits to choosing cremation when we pass away. But one of the questions relatives often raise about cremation is, what can we do in terms of establishing a lasting memorial to our loved one?
With burial, the traditions of erecting a headstone and other graveside furniture provide an obvious reference point for long-lasting memorials. What people don't always realise is that there are just as many options for honouring the memory of someone who has passed away following a cremation. Here are four to consider.
Cremation headstone
Many crematoriums have memorial gardens where you place a headstone with an inscription in memory of your loved one, just as you would in a graveyard. Cremation headstones tend to be smaller than standard tombstones but otherwise serve the same purpose, providing a special place to visit and a focal point for reflection about the person who has passed away.
Cremation plaque
Another common option at a crematorium itself is to have a plaque put up. Many crematoriums include walled areas in their memorial gardens just for this purpose. Another option is to link a plaque to another form of memorial, perhaps planting a tree or buying a bench in your loved one's honour. This is also ideal if you want to locate a memorial somewhere other than a crematorium garden, such as in a place dear to your relative, or the place you decide to scatter their ashes at.
Urn
Urns are traditionally used to hold the ashes of the deceased until they can be scattered at a place of their relatives' choosing. But they can also play a commemorative function in their own right. Decorative, engraved urns may be kept containing a loved one's ashes in a special place in the home, or be put on display as a lasting reminder once the ashes have been scattered.
Cremation jewellery
Finally, for a more unusual but arguably more personal form of memorial, there is a growing trend for people to have the ashes of a close relative incorporated into a piece of jewelleryto act as a keepsake. Cremation jewellery can take a variety of forms, including sealed lockets with the ashes contained inside, or embedded in glass to be fitted into rings, brooches, necklaces and so on.
Comments
comments