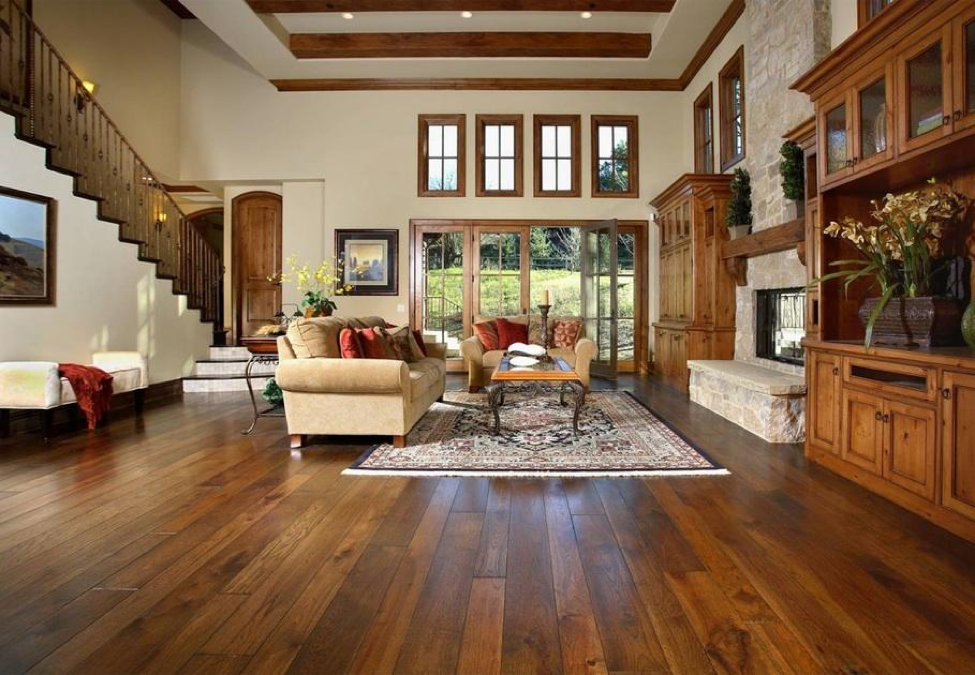 Hardwood flooring is a stylish and durable addition for any home. Image
If you've never chosen hardwood flooring for your home, the project can seem pretty overwhelming. Whether you've gotten hardwood flooring before or you're new to this flooring type, it's important to understand which type of hardwood is best for your home, your family, and your budget.
What's Up with Engineered Hardwood? How is it Different from Solid Hardwood?
First, let's breakdown what solid hardwood really is. Solid hardwood flooring is a single piece of wood, This flooring is chosen for its durability, longevity, and quality. The area where the wood is sourced can make a big difference in the overall quality of the flooring. Flooring Allen offers hardwood flooring options from a variety of worldwide sources, giving homeowners the ability to choose the right flooring for their needs.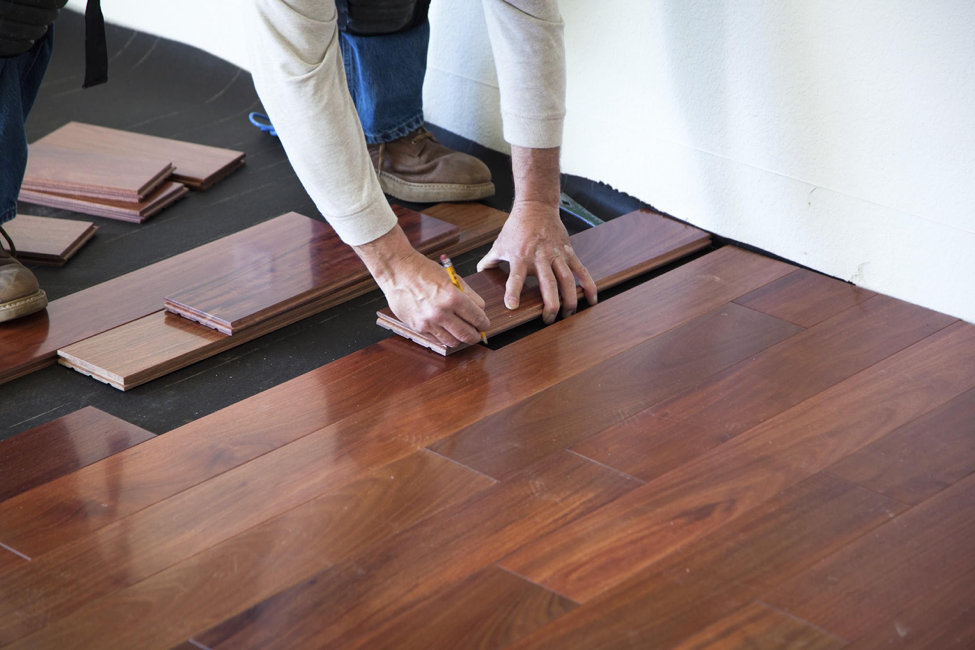 Engineered hardwood flooring and solid hardwood flooring both bring stylish design options to homes. Image
Engineered wood flooring is another type of hardwood which is often more budget-friendly. With engineered hardwood, the exposed hardwood at the top layer (the part of the flooring you see) is totally natural. But below, there are layers of plywood which are combined and pressed into a strong core. This multi-layered structure makes engineered wood a flexible option for many installation needs. It can be installed in basements, or even over concrete floors.
So Which Type of Hardwood Flooring Should I Choose?
The type of flooring you choose will depend on where it's being installed. For example, solid hardwood cannot be installed in basements. So, if you're looking for wood flooring in your basement, you'll need to go with engineered wood flooring. Solid hardwood flooring is always a solid choice for living rooms, bedrooms, dens, home offices, and even some kitchens. Contact a flooring professional to learn if hardwood flooring is right for the particular space where you're looking to have it installed.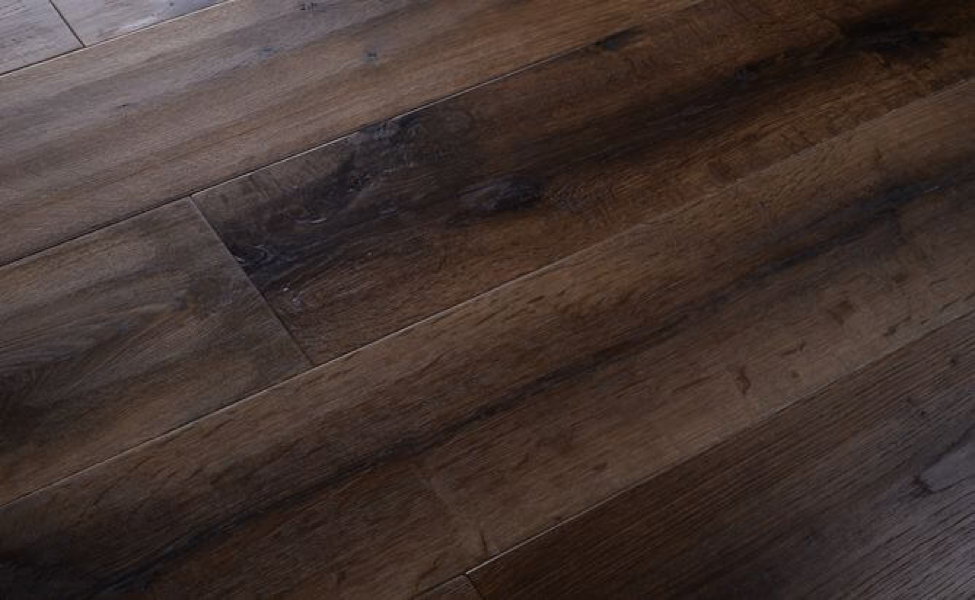 Engineered wood flooring brings the look of traditional hardwood with more flexible installation options. Image
How Can I Make Sure I Choose Durable Options?
Whether you're choosing solid or engineered hardwood flooring, you're choosing a durable option. That being said, everyday wear can happen with this flooring. Consider how busy your home truly is. For homes with considerable foot traffic coming through, focus on durability above all else.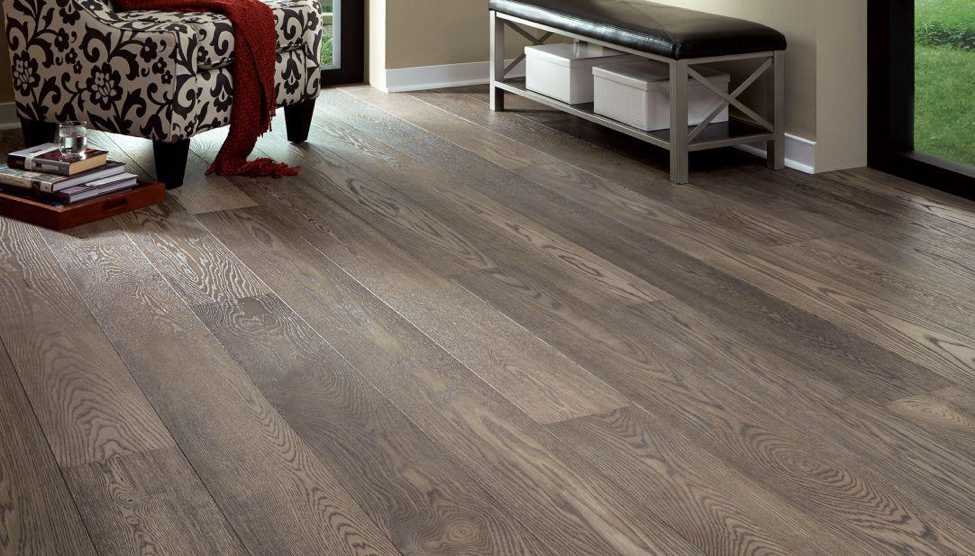 Hardwood flooring needs to be able to withstand your home's foot traffic. If you have pets, consider sealing the flooring with added protection. Image
Other factors, such as the species of wood you choose for your flooring, can influence durability. Hickory, cherry, maple, and oak bring some of the best durability features for hardwood flooring. For added strength, you can add a protective finish or varnish to your floor to help protect against scuffs and scratches. The right finish can help protect your flooring, even with pets and heavy foot traffic!
What Finish is Best for My Flooring?
Choosing between prefinished hardwood or unfinished hardwood can be tough. Prefinished hardwood flooring is a popular choice, because it's virtually ready to go right out of the box. If you'd prefer to finish the flooring once it's installed in your home, make sure to choose varnishes and finishes that are durable and stylish for the type of flooring you choose.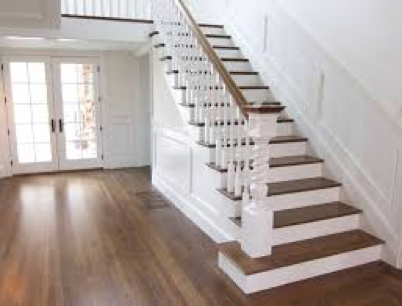 Hardwood flooring comes in a wide variety of finishes and textures. Image
Choosing the Right Flooring
As you can see, there are many factors to consider when it comes to choosing hardwood flooring. Finishes, textures, type of wood, and edge styles are just the tip of the flooring iceberg. Call flooring experts, or stop by local flooring shops to get started on your search for the right flooring. Remember to focus on flooring that matches your family, your home, and your budget.
Comments
comments