I started this blanket just before the holidays and finally finished it a few weeks ago.  I am just now getting around to posting photos of my work onto my blog.  This blanket is my favorite pattern and it is one of my popular blankets that I end up crocheting.
For this pattern I used the following colors of yarn:
Red Heart Soft White
Red Heart Country Rose
Red Heart Dark Country Blue
Size H Susan Bates Crochet Hook
This blanket it huge, it almost spans the entire length of my full sized couch and its very long.  I added an additional panel to the end of the pattern for added length so that it will cover your entire body length.

Close up photo.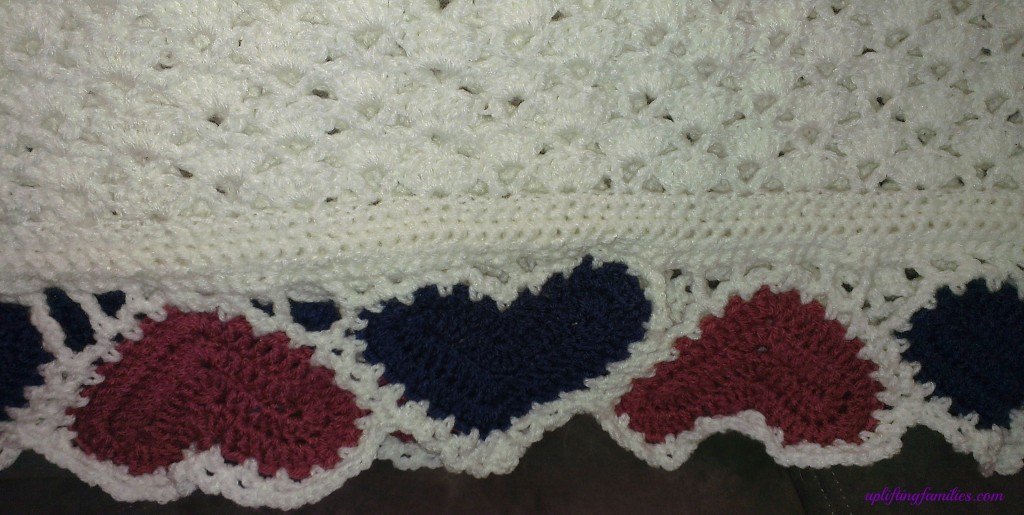 This blanket is available for purchase.  Please email me at christy @ upliftingfamilies.com to inquire about it.  I have a smoke-free house and will laundry it before shipping it to you.  Serious inquires only please.  I can also make this blanket for you using personalized colors.
Comments
comments