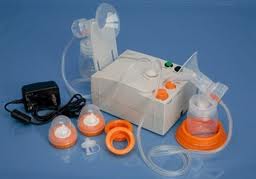 The Hygeia EnJoye EPS breast pump is an eco-friendly breast pump.  Hygeia is offers mothers a breast pump that is a professional-grade quality without the expensive price tag.  The EPS model is the cheapest electric breast pump offered by Hygeia.  This brand of breast pumps are registered as multi-user and can be shared.
Disclosure:  The opinions reflected in this post are my own.  I didn't receive compensation for this post.
Hygeia Commits to Their "Go Green Solution"
Hygeia is committed to help the planet with their "Go Green Solution" and designed their breast pumps with a closed system motor.  This means that there will be less breast pumps sent to the local landfills.  The EnJoye EPS breast pump can be shared with a family member or friend as long as they buy their own breast pump accessories.