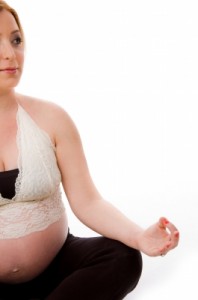 Hypnobirthing is another child birthing method that was discovered in 1944 by obstetrician Dr. Grantly Dick-Read.  He felt that women could have a safe, easy, relaxed child birth experience by using hypnosis during child birth.  Many women often times will tense up when their contractions start becoming unbearable; instead, of working with their body using breathing and relaxation techniques.
Dr. Dick-Read taught women how to break the cycle that makes labor harder, more painful, and difficult.  He felt that fear causes your body to tense up and that the add tension causes you to feel more pain.  Hypnosis during childbirth promotes relaxation and keeps blood flowing to all of the nonessential organs such as the uterus.
Disclosure:  This post is for informational purposes only.  All opinions reflected in this post are my own.
By using hypnosis during child birth, a woman can make her body go into a deep state of relaxation and allows her to work with her body during labor.  She can achieve a deep state of relaxation by using positive affirmations, cues, and visualizations.  These techniques will help guide her thoughts, help her relax, and help her focus on breathing techniques.  A woman who uses this birthing technique will often have their eyes closed as if they are day dreaming and will be focused on breathing the baby out.
Comments
comments