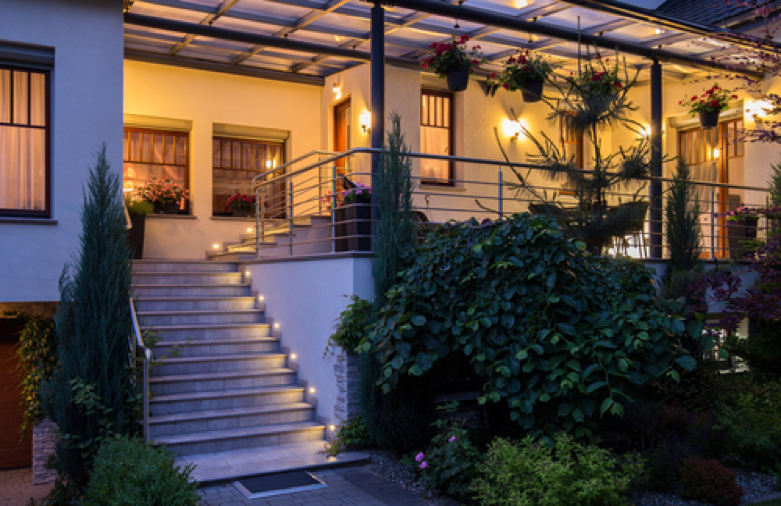 When designing your home, there are a lot of things to consider, from the paint on the walls to the flooring materials you will use. But there is one design element that many of us overlook when decorating our homes: the lighting. Here are a few bright ideas on how you can incorporate varying lighting styles into your own home, no matter your style or preference.
Decorative Lighting
The lighting elements throughout your home can play a key role in the design of the space all while complementing your existing decor. Not only does lighting set the mood for a room, it can decorate the space, too. Consider the shape, style, size and color of the light fixtures and how they will impact your living space. Chandeliers, for example, draw the eye up, making an impactful statement. On the contrary, ceiling-mount lighting fixtures make for a more subtle statement no matter what room they are in. Using items such as lamps and lampshades can give a room an instant makeover. Changing up your lamp shades every so often or with the seasons is an affordable way to try something new design trend or refresh an outdated look.
Outdoor Lighting
Outdoor lighting serves a range of purposes, including safety (think driveways and pathways), security and aesthetics. It can be used in to play up your landscape, illuminate an outdoor gathering area or keep your home safe, but the application between each couldn't be more different. When it comes to outdoor lighting, bright is not always best.
Design experts say that the brightest outdoor lighting fixture should be at the front door. A traditional lighting scheme for this area typically includes two mounted fixtures on each side of the door. Solar lighting options are optimal for subtly illuminating pathways and dark driveways. Plus, many types of solar lighting styles are simple to install and maintain. And lighting fixtures such as outdoor hanging lights or string lights can set the mood for an evening al fresco dinner party with friends or the ambiance for a night on the patio with your family.
Natural Lighting
Often considered the most desired type of lighting, natural lighting can make nearly any living space feel airy and bright. In addition to illuminating homes nicely, natural light also boasts mood-boosting and other health-related benefits, according to experts from Psychology Today. Unfortunately, many homes are not built with natural light in mind. However, there are a handful of ways that you can increase natural light in your home, without undergoing an extensive construction project.
First, consider painting the eaves of your home white. Painting the overhangs can boost natural light in each room of your house. High-gloss paint can give the walls inside of your home a mirror like effect more than a matte sheen. Decorating with glass or highly reflecting tiles in your kitchen and bath work can also do the trick.
A well-designed home is a well-lit one. From increasing the natural light in your home with remedies such as painting your eaves and decorating your kitchen and bath with glass tile or backsplash to incorporating decorative and functional lighting inside and outside of your home, these bright lighting tips should not be overlooked when planning your next home redesign.
Comments
comments