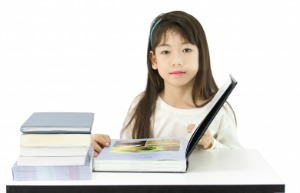 Did you know that a healthy lifestyle can dramatically improve your child's overall academic performance?  Ronnie Custer, enjoys studying the lives of students and teaching them how to live a healthy lifestyle, wanted to share how important it is for parents to implement and maintain a healthy lifestyle for their children.  Children learn by watching and they do pay attention to everything going on around them, including the meals that you prepare for them on a daily basis.  I knew that proper nutrition was important for the overall well being of my own children but I didn't realize that it helped improve their overall academic performance.
Students Need to Learn the Importance of a Healthy Diet at an Early Age
A healthy diet and student life go hand-in-hand. It is very important for student to be in good health and maintain a healthy diet.  If not, your student will likely get sick and it will make it very difficult for them to catch up on the work they missed.  For each day that they miss school it take them longer to catch up on their academic studies, and if illness is serious, he or she may even fail their classes.  They will lose valuable time that could have potentially been avoided if he or she had taken proper care of their health. It is necessary for them to understand what constitutes a healthy diet.  Academics are important for students and they need to know how to maintain a healthy lifestyle that can continue to use after they graduate from high school.
Exercise at Minimum of 3 to 5 Days a Week
Exercise is a great way to keeping your mind relaxed, improve your memory, and it helps reduce stress, , including swimming, tennis, Zumba, and push-ups, should be included as a part of the exercise regime. You should exercises on a regular and consistent basis in order to help increase your confidence and help you improve your test scores. Don't forget the long term benefits of exercising.
Eat Plenty of Greens, Fresh Fruits and Vegetables, Sprouts and Salads
We are what we eat is a well known phrase.  Did you know that eating balanced meals and healthy snacks is the easiest way to improve the health of your student. Snacking, drinking, and eating too much junk food can be enjoyable but serving them long term can increase the your child's health risks.   Many students who continually eat unhealthy diets while in school or college will likely be an excellent candidate for chronic health conditions like diabetes, obesity, adverse heart conditions, or even cancer. It is important that children are taught at an early age to make healthy food choices.  If you need any help with coming up with healthy meal ideas you can consult with your child's doctor or a nutritionist who could prescribe a good daily food menu.
Get Minimum 7-8 Hours of Sleep Every Night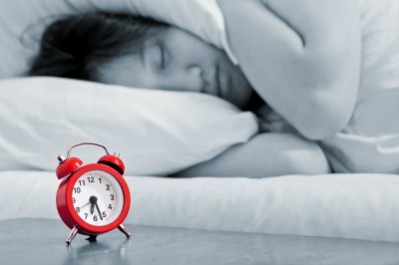 Sleep is often undermined by students and they don't realize that it can affect their health and academics.  Staying up at late night parties, jam sessions that go into the wee hours, all night study sessions,  playing video games all night long, and anything else that can prevent you from getting an adequate amount sleep each and every night. If you have young children at home, it is important to make sure that  your child gets enough sleep every night.  There are quite a few studies that link sleep and a healthy diet are correlated. Parents and students should take sleep very serious and implement a routine bedtime. Sleep deprivation causes problems with your child's concentration, memory, and can increase their focus problems; however, it can also cause major health implications too. Chronic lack of sleep could signal major brain damage and neurological impairment which can cause your child or student to suffer mental health problems including depression, anxiety, and even suicide.
Continue Reading
Comments
comments