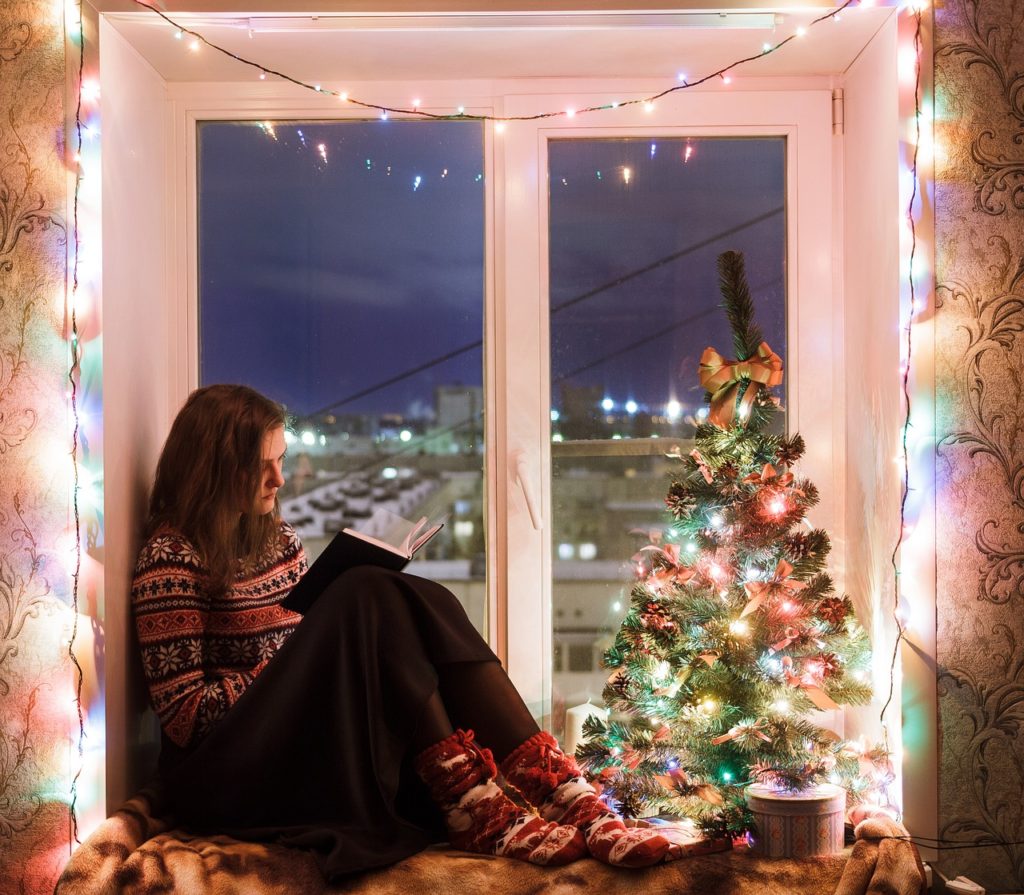 I know what you are thinking, a Christmas article in July, what is going on! Well, all I can say is it's never too early to talk about Christmas, to infuse a little festive spirit.
First thing that jumps to mind when we talk of Christmas is the Christmas decorations, they have come a long a way, and whether your preference is for modern or traditional décor, as long as you make it look great, the style doesn't matter! You don't need to go to town either – a few well-chosen touches can go a long way in making your house look cheerful for the holidays!
What is the right time to put up Christmas decorations?
The general trend is to put up Christmas trees and Christmas lights any time between Thanksgiving and Christmas Day itself. The natural progression from the transitional tones of Thanksgiving to the wintery theme of Christmas makes it the perfect time of year to do a bit of a visual overhaul of your surroundings. If too many decorations being up for too much of the year makes you feel crowded, save the Christmas décor for December.
Decorate where people gather
Not least of which is the kitchen – an often-overlooked space! Not sure where to start? Consider some of these ideas to get the creative juices flowing! Why not try hanging a string of Christmas lights around a window, and putting a wreath in the center of the window? Perhaps it's as easy as removing your everyday dishcloths and putting green and red ones in their place! Let's not forget using food as décor – a bowl of nuts on the coffee table, cookies used as Christmas tree decorations, or even a majestic cake on display all add up to making great use of things you already have at your disposal.
But lights are so expensive!
It all depends on when you buy them! Black Friday to Cyber Monday are always a great time to find a few great deals, but you do run the risk of stock running out if you wait until then. The earlier in the season you shop, the better your guarantees of stock availability, but there will always be a sale here and there where a good deal can be had!
How many lights are too much?
Your imagination is the limit to the amount of lights you choose to use. No doubt you will have seen Christmas lights with adapters at the end of the string, to help you connect several strings together. The only thing you might want to keep in mind, is the use of electricity (and its resultant cost!) when you expand upon your set.
If you opt for old-school incandescent lights, you might find that there is a recommended limit to how many set you can link, due to their power usage. However, the more modern LED light sets use far less power, allowing you to connect many to a single power source without putting too much of a demand on the system.
If you are aiming for a gob smacking outdoor display, look no further than LED lights. Their expandability and versatility make them ideal for creating the outdoor displays we dream about when watching Christmas movies!
Festivity means feasting!
And this happens in the dining room. Nothing creates a shortcut to Christmas cheer quite like a beautifully decorated dining room, inviting warm imagery of a Christmas dinner. Consider these ideas to take your dining room to optimal Christmas cheer level! A Christmas-themed table runner with a few candles, along with a Christmas tree (try a small one as a centerpiece!), a few blankets over the backs of the chairs, and some evergreen foliage will take your dining room to a whole new level!
If you have an artificial tree, make sure to puff out the branches before decorating it, or it could end up looking very ragged and silly. Decorate from the top of the tree downwards to ensure that you don't accidentally knock decorations down, and leave the lightest decorations, like ribbons, for last.
Finally, don't forget to add the last few cherries on top of your Christmas décor, in the form of pillows, throws, and even Christmas sweaters, to help you set the stage for the holiday theme! You can never go wrong with foliage, so go get those pinecones and pine needles, make a few wreaths, and enjoy decking out your home in verdant Christmas cheer!
Can't wait for December!