Directions for making Mint Chocolate Cookies
Note:  I used the Andes mint baking chips to save time; however, if you are using the bigger bag of Andes mints you will need to chop them up into small pieces.
1.  Allow butter to sit out until it is soft.
2.  Cream butter and sugar together until it is smooth.
3.  Add egg, mint extract, and green food coloring.
4.  Blend together until mixed together.
5.  Add baking soda, baking powder, salt (if desired), and flour.
6.  Stir until all of the ingredients are well blended, it will look similar to mint ice cream.
7.  Next fold the Andes mints into the cookie dough.
8.  Refrigerate cookie dough for an hour.
9.  Preheat over to 350 degrees.
10.  Bake for 9 to 10 minutes or until the edges are slightly brown.
I was somewhat disappointed in the outcome of these cookies.  They seemed a bit bland, like something is missing.  However, they did taste better a day old.  I may try to modify this recipe if I decide to make them again.  Enjoy!
It looks just like Mint Chocolate Chip Ice Cream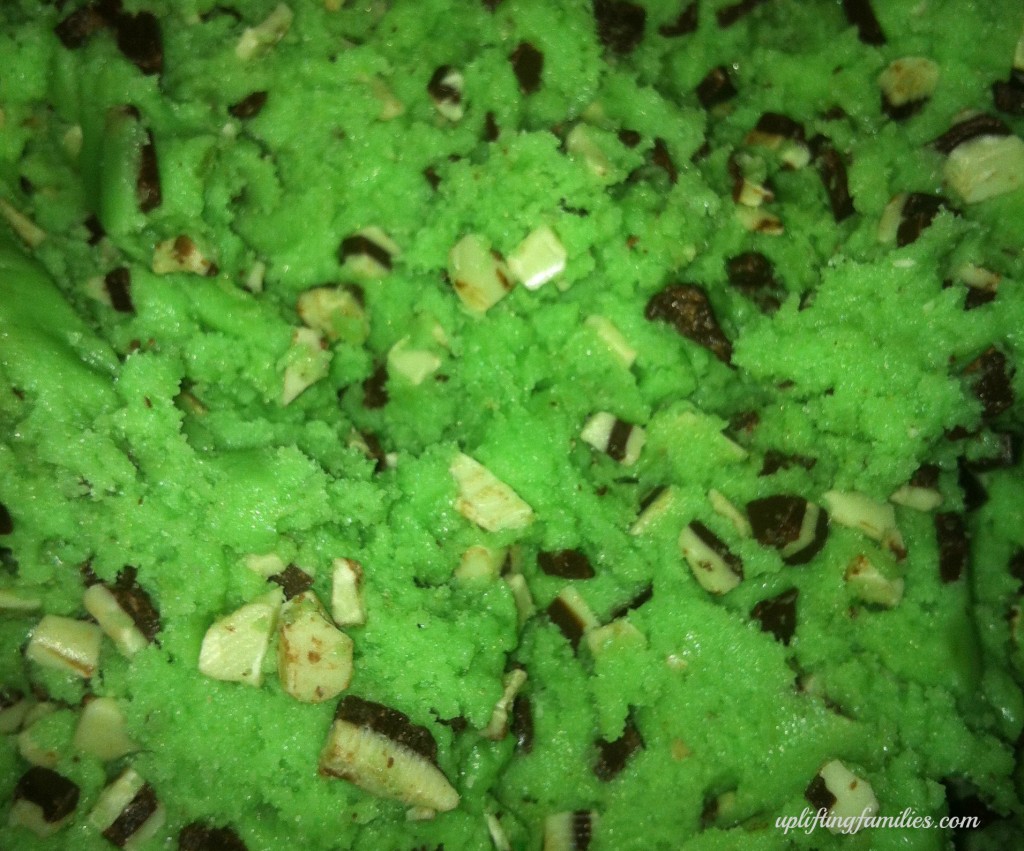 Pardon my yucky cookie sheets, I used a 1 tbsp measuring spoon full of cookie dough.  Then I flattened it out on the cookie sheet.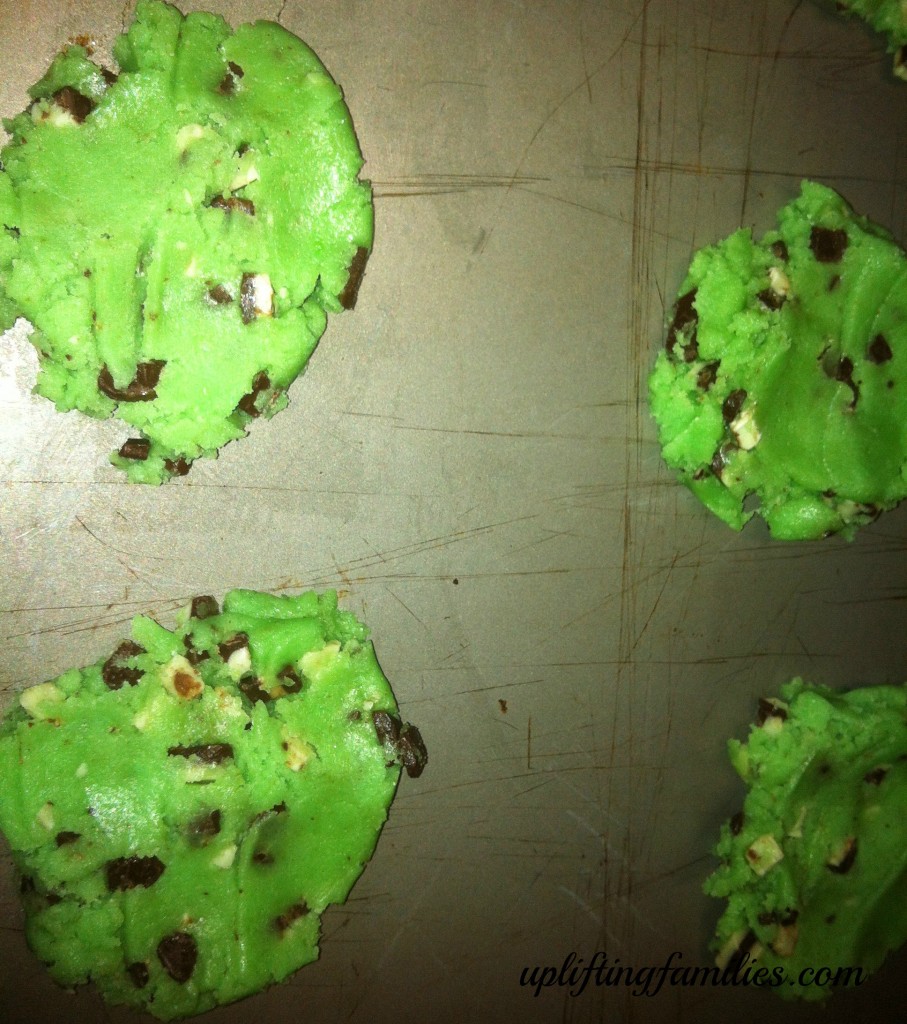 Cookies are served!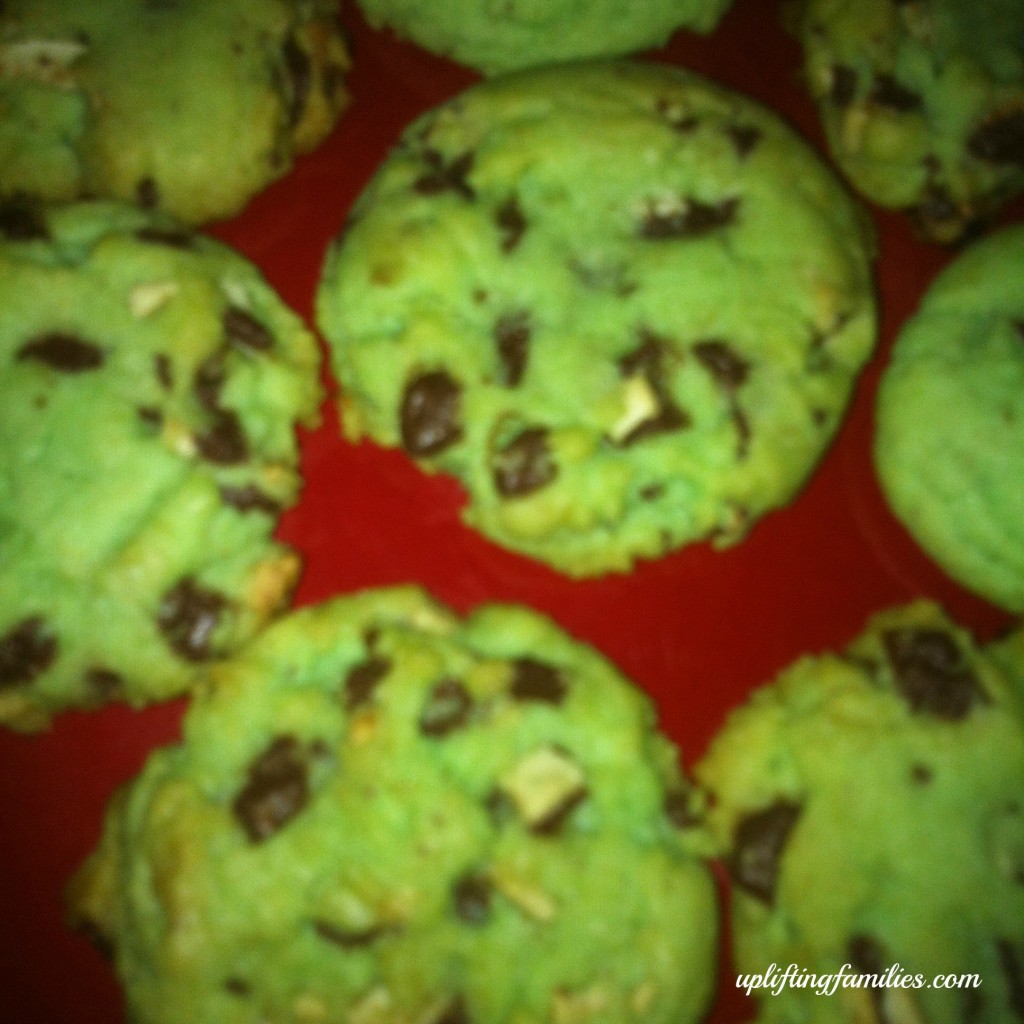 These cookies tasted a bit bland to me compared to my other chocolate chip cookie recipe.  I would use my other chocolate chip cookie recipe and add the green food coloring and peppermint extract accordingly for better tasting cookies.
Comments
comments