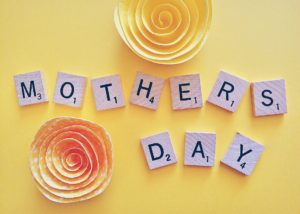 Nobody seems to know the exact origin of Mother's Day. Today the festival of Mother's day is celebrated on different dates – mostly in May – across some 46 countries. How will you celebrate your mom and allow the memories of this special day to remain in her mind forever?
Billions of people around the world set aside Mother's Day to honor the mother-figure in their lives. They want to thank their mothers for their unselfish efforts in giving them life, love, care and support, not just till the age of 18 or 21, but for the rest of their lives.
If you're always 'too busy' to show your mom you care, mother's day is the perfect opportunity to set aside this one special day to catch-up with your mom and make her the happiest mom alive.
An Out-of-the-Ordinary Day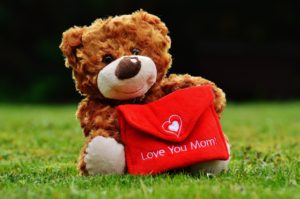 There is no doubt that Mother's Day has become hugely popular, and is advertised well ahead of time. It's a day that allows children to set aside differences with each other and enjoy a common bond – the celebration of a life they treasure and value.
Mother's Day is a time of giving flowers and other gifts to the person you call mom. Of course its a massive business boost for businesses in the florist- and gifting industry too.  If you don't want to succumb to the commercialism surrounding mother's day, remember that moms love nothing more than a gift from you that has been handmade as this will make her feel special.
Let's look at some other great ideas for mother's day which will help your mom to see how special she is in your life –
●If you see yourself as a bit of a cook, why not cook a 'mom's favourite meal'? This is a great way to honor your mom, especially if it's a recipe that has been carried down through the generations.
●Mother's day is also an opportunity to revisit memories. Bear with your mom or grandmother as you go through birthday-, baby- and other precious photographs or videos of happy memories.
●Enjoy a movie watching session. Let mom choose her favorite video, and if you want to make it extra special for her, bake a cake or a batch of cookies, and get some popcorn going. Mother's day is a special day and every family member can take part in a Mom's Day Movie Magic time.
●If your mom loves gardening, its a day when you can all get into the garden and rake up leaves, weed and best of all, plant a 'mother's day' tree, rose bush or herb. Your mom will be proud to show-off her special plant to anyone who visits because it shows she's a mom that is cherished by her children.
Get Creative this Mother's Day
If there's little money to buy expensive presents for Mother's Day, it's every reason to get creative.
With these simple, affordable and effective' ideas, you'll be showing the mother-figure in your life that you care.
Comments
comments