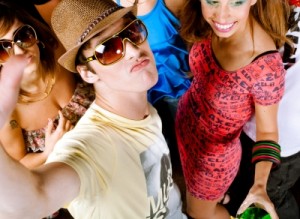 Parents it is very important that you have a continuous relationship with their child as they are growing up so that when your child becomes a teenager, you will know them well enough to determine when they aren't telling you the truth.  Kids will tell you a story if they think that they can get away with it.  I have always told my kids that I will always find out when they aren't being truthful and that I will finding out what the truth is.  As a parent, always give them the opportunity to tell you the truth or come clean.
Disclosure:  The opinions reflected in this post are my own and may differ from your own opinions.
Why Do Children Lie to Their Parents?
Most children lie to their parents for a variety of reasons.  I know when my child lies to me, it makes me feel as if I didn't teach them not to lie as a child or that I did something wrong in the way that I raised them when they were younger.  However, kids will be kids and they will do what they want at some point in their life and chances are your older child will probably lie to you know matter how well you raised them.  It is normal for you, as a parent, to feel frustrated, angry, and disappointed with your child when you catch them lying to you.  Most older children and teenagers will lie to you for a variety of reasons but there are 4 main reasons why most children will tell a lie.
Comments
comments